Ultimate L Android 5.0 Lollipop themed Rom for Xiaomi Redmi 1S (Armani)
Ultimate L ROM
Fast, Smooth, Fluid and Buttery Smooth ROM
You Might Like :-
ROM Features :-
Based on Android 4.4.4 Kitkat Base
Android L Themed Framework
Android L Themed Notification Panel
Android L Status Bar
Google Boot animation
Built in Xposed Features
Xposed Options Added in Settings
Lollipop Layouts
Amazing Battery Life
Notification Panel Customisable
Walkman Material Music Player (Thanks To @Ashish_ex)
PIE Controls
No Irritating SIM Labels – 1 & 2 in Status Bar
Android L Icons
Lockscreen Modified
ASUS Browser Included Instead of Stock
Gapps Included
SLIMKAT Camera (Thanks To @SuperDroid-BOND)
MOTOROLA Gallery
Dialer Themed like lollipop
All Apps Updated
Dolby Digital & Viper4ANDROID Included
Best Voice Clarity
Android L Type Recent Apps
ROM's Easter Egg Added in About Phone Section
Brightness Slider Added in Notification Panel
Lollipop Easter Egg (Credits to @droidbuster)
Multi-Window Option Included
Android L Wallpapers
Official Google Android L Messenger
Lockscreen Notifications
Android L Themed Call Screen
Smart Pulldown
Quick Pulldown
Recovery Option in Power Menu
Screencast Feature
Extremely Bugless
Floating Notifications
Hover Mode
Swap Enabled
Custom Kernel – CODY KERNEL Included (All Credits To @Thewisenerd For Such A Brilliant Kernel) – CODY
Many More to discover
Screenshots :-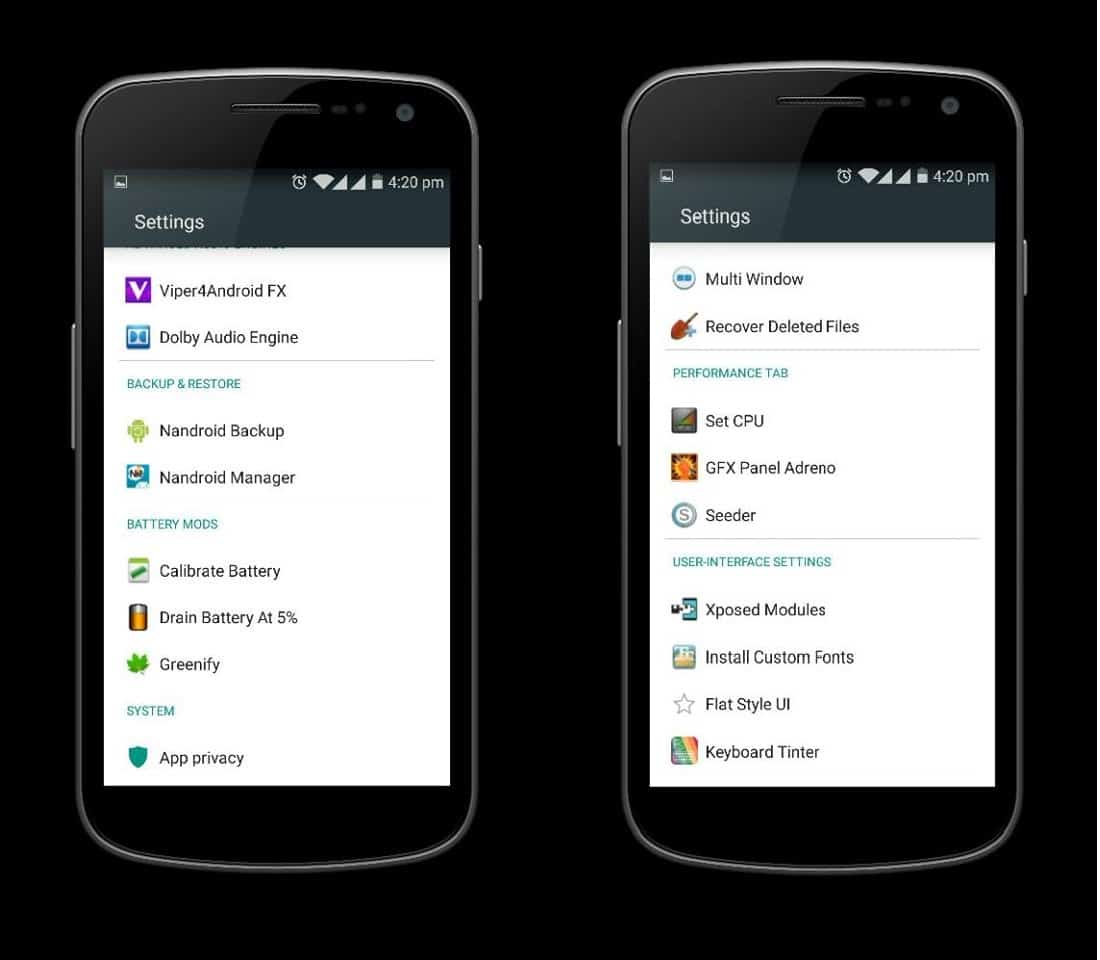 Video Review :
Installation Instructions :-
Step 1 :- First make sure that you have flashed CWM or TWRP Recovery, if not then follow this guide to do so.
Step 2 :- Go to Recovery mode.
Step 3 :- Wipe Cache, System, Data and Delvik Cache and do a full factory reset.
Step 4 :- Now flash Downloaded ROM zip.
Step 5 :- That's it, Now Reboot your device and start using the Ultimate L Rom.
How to Activate Material Design in keyboard (After installing the ROM) :
Step 1 : Go To Settings > Language & Input
Step 2 : Now Go To Google Keyboard Settings
Step 3 : Click Appearances & Layouts
Step 4 : Now, Select Material Dark or Material White As Per Your Choice.
Downloading :-
Credits :-
Share you experience with this ROM in the comment section below.
If you face any problem then please comment below.
List of All the Custom Roms for Xiaomi Redmi 1S
Subscribe to our Mailing list for more Xiaomi Redmi 1 S Roms.
Like Our Facebook Page for Development and Support about Xiaomi Redmi 1S