ClockWorkMod V.6.0.3.6 Touch Recovery for Xiaomi Redmi 1S Installation Guide without PC
CWM (ClockWorkMod) is a Custom Recovery available for android devices which many features for installing custom roms, wiping data, creating and restoring system backups and many more.
How to Install CWM Touch Recovery in Xiaomi Redmi 1S (Without PC)
Step 1 :- Firstly download CWM Signed Recovery img file from below link and place it in your internal storage.
Download CWM_Signed_Update.img
Step 2 :- Now Boot into Default Mi-Recovery by starting the Updater app, pressing the left options soft key and choosing from menu 'Reboot to Recovery mode'
Step 3 :- Select and confirm 'English'
Step 4 :- Next Select and confirm 'Install update.zip to System', wait for it to install, this will take a while
Step 5 :- After completion select confirm 'Reboot'.
Next time when you reboot into recovery you will have CWM Recovery.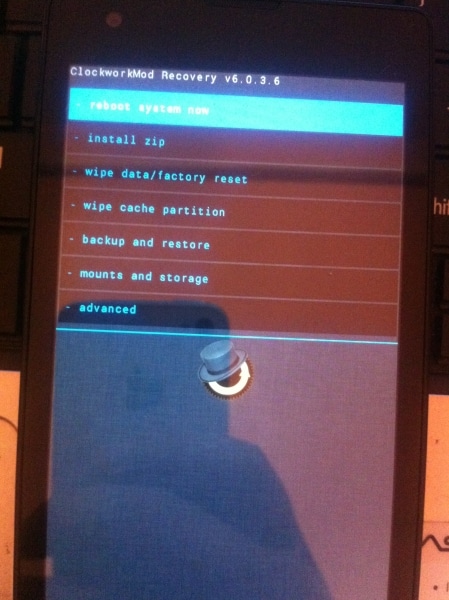 Now you can install Custom Roms in your Xiaomi Redmi 1S, If you face any problem then please comment below.
For Xiaomi Redmi 1S Custom Roms and tricks and tutorials subscribe to our mailing list below.