It is very easy to write SEO content but writing a unique one is hard. Everyone you need to write about is already online, through blog posts, YouTube, Webinars, and others. But how will you write something out of this already-made content that will come off looking original?
This trick is a thing most writers are yet to understand. They don't know how to restructure content uniquely. Here, I will explain why a Plagiarism checker is useful in SEO.
Ways plagiarism checker is useful to SEO contents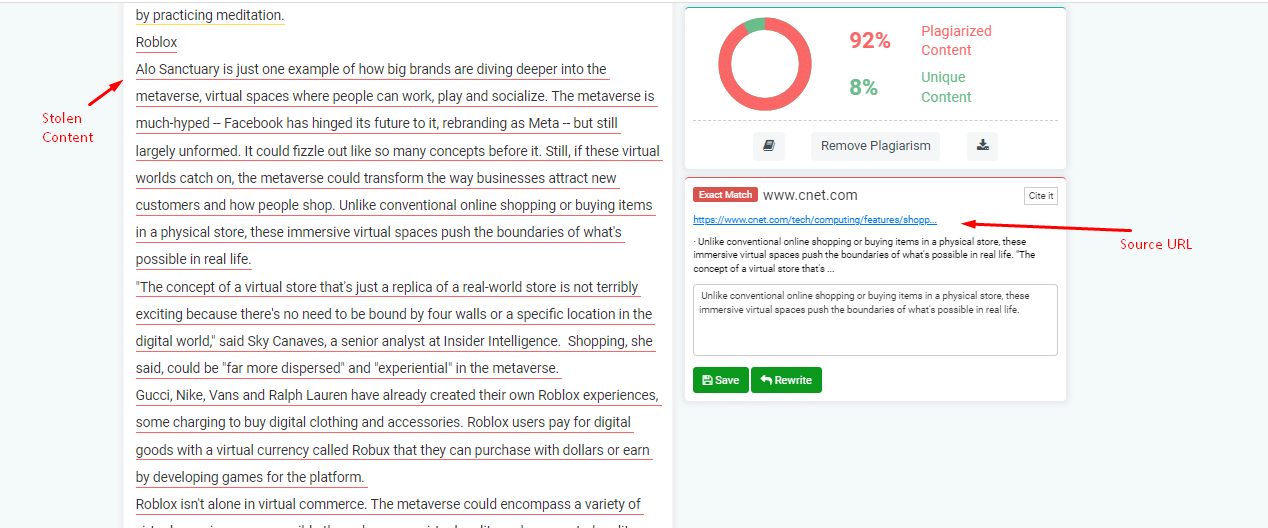 Duplicating content may be an unintentional practice but that doesn't make it offensive. The best thing is to avoid plagiarism. The following are ways plagiarism checker is useful to SEO content.
It shows you a percentage of plagiarism
Every plagiarism checker shows you the percentage of plagiarism detected. This percentage shows you the number of duplicate content that can be found in your content.
It also shows the link to the original content. That way you can either rewrite or remove the duplicate content. With this, plagiarism will be removed from your content.
It helps in detecting plagiarism without any stress
Before plagiarism checkers became popular thing, writers who want duplicate free content always search for each sentence through Google. This process is very stressful and time-consuming.
Now, things are easier with a plagiarism checker. All you have to do is just upload the content you feel like checking. Then click a button. Since the checkers are AI tools, they will scan through millions of pages of content without any mistakes.
Creating original content removes doubt and increases credibility
Creating original content is the best in SEO. It increases credibility in multiple folds. It removes doubt from the minds of your audience. The plagiarism checker not only detects plagiarism but also helps in removing it.
It helps in getting rid of one 1% at a time
A plagiarism checker also edits texts. When the content is uploaded to the plagiarism checker, the content can be edited on the spot. This process helps you in eliminating plagiarism while monitoring it.
It is advised to check for plagiarism again and again. This will help in removing plagiarism from your content effectively until it reaches 100% originality.
Also Read:
It draws audience and search engine crawlers
Unique content is king in the world of SEO and a plagiarism checker will help you achieve that. This original content will increase your index search engine crawlers' results.
This makes your content rank higher and draws more audience to your site. It also helps in generating organic traffic. This is great for SEO.
Top plagiarism checker tools that are good for SEO
When creating 100% original content, you need good plagiarism checker tools. You have to choose the tool that works for you. The following are plagiarism checker tools that are good for SEO:
Grammarly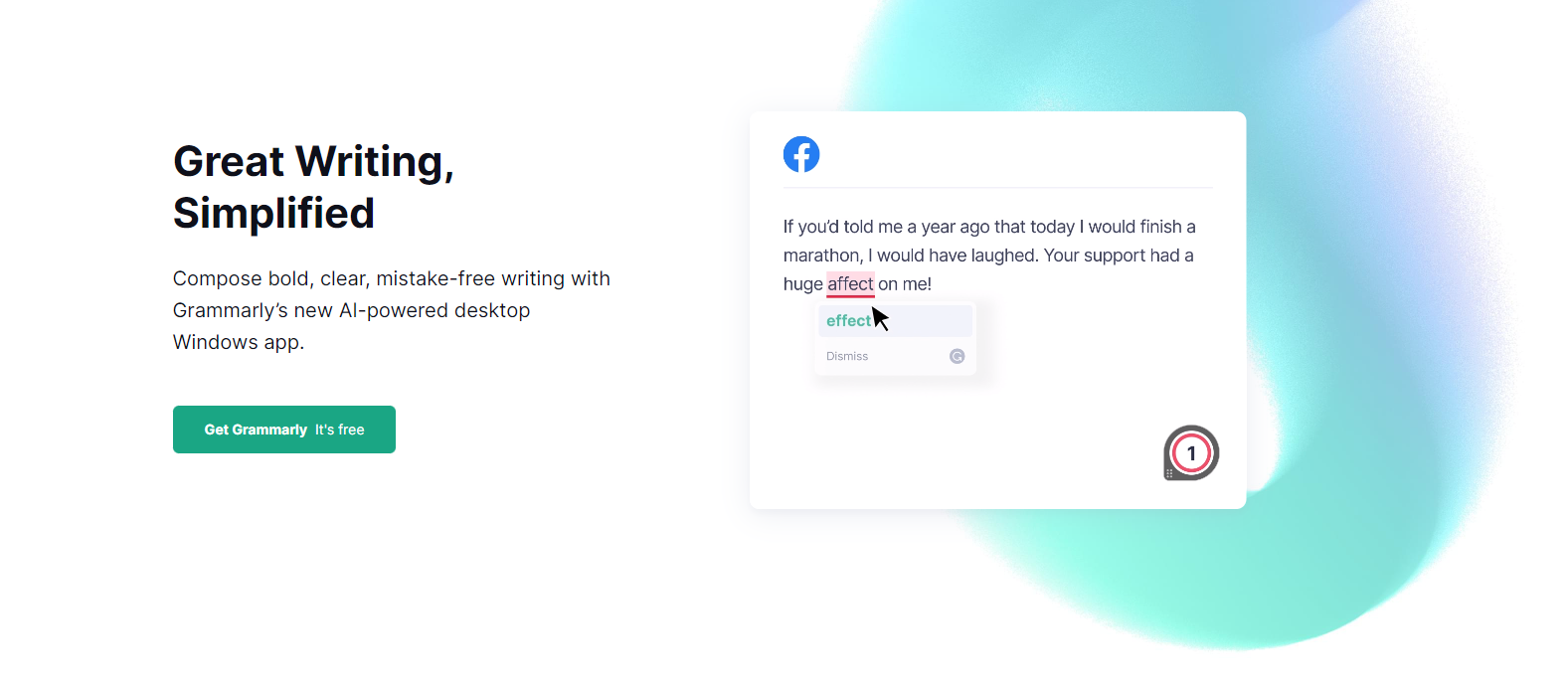 Grammarly checks over 400+ spelling mistakes, grammar mistakes, redundancy, and incorrect use of sentence structure. It is the king of the World's largest-used grammar checker tool.
ProWritingAid
ProWritingAid is one of the best online plagiarism checker tools in the market. It is best used by creative writers and authors. It's very good for checking out duplicated content in manuscripts, novels, or literary works.
ProWritingAid is also a writing coach. It is great for detecting grammatical errors, style issues, and likely mistakes that authors and editors can make.
Whitesmoke
Whitesmoke can check over millions of online web pages to check for duplicated content. It is one of the best plagiarism checkers. It is very accurate and is trusted by many. It also checks for correct grammar.
Although it might not be as efficient and popular as Grammarly, it is a great alternative.
Duplichecker
Duplichecker is also one of the best plagiarism checkers for writers. As its name implies, it checks for duplicate content. The interesting fact is it is free. Duplichecker is your friend if you are into SEO.
PlagiarismCheck.org
PlagiarismCheck.org is an extremely useful plagiarism checker tool. It is great for reviewing content in case of plagiarism. This should be done before you publish the content.
It helps in scanning contents with the database of writing which is updated regularly. If your uploaded content shows as unoriginal content. It means it's plagiarized content.
Quetext
Quetext plagiarism checker comes in a free version. This free version is very simple to use. Here, you can paste your text on the website and scan it for duplicate content. This will scan through a million pages across a database.
Also, QueText has an in-depth search feature. Here, your content gets checked for contextual plagiarism. With contextual plagiarism, your sentences in the essay get checked as a context of the neighbouring lines.