Easily Fix Heating problem in Xiaomi Redmi 1S
You Might Like :-
Things that you will need :-
Working Internet Connection
How to solve the heating Issue ?
Step 1 :- First of all root your Redmi 1S bu following this guide.
Step 2 :- Now download and install SetCPU app from the below link.
Step 3 :– Now open the SetCPU app and on the next screen click on Continue Recommended .
Step 4 :- Now press ok an allow the root permissions.
Step 5 :- Now in the main tab you will see That The Processor Is Clocked @ 1.6GHz. Now All You Have To Slide The Two Bars Right.
Step 6 :– Fix The Slider Upto 1190 MHz & Lower One Upto 300 MHz, just as the below image.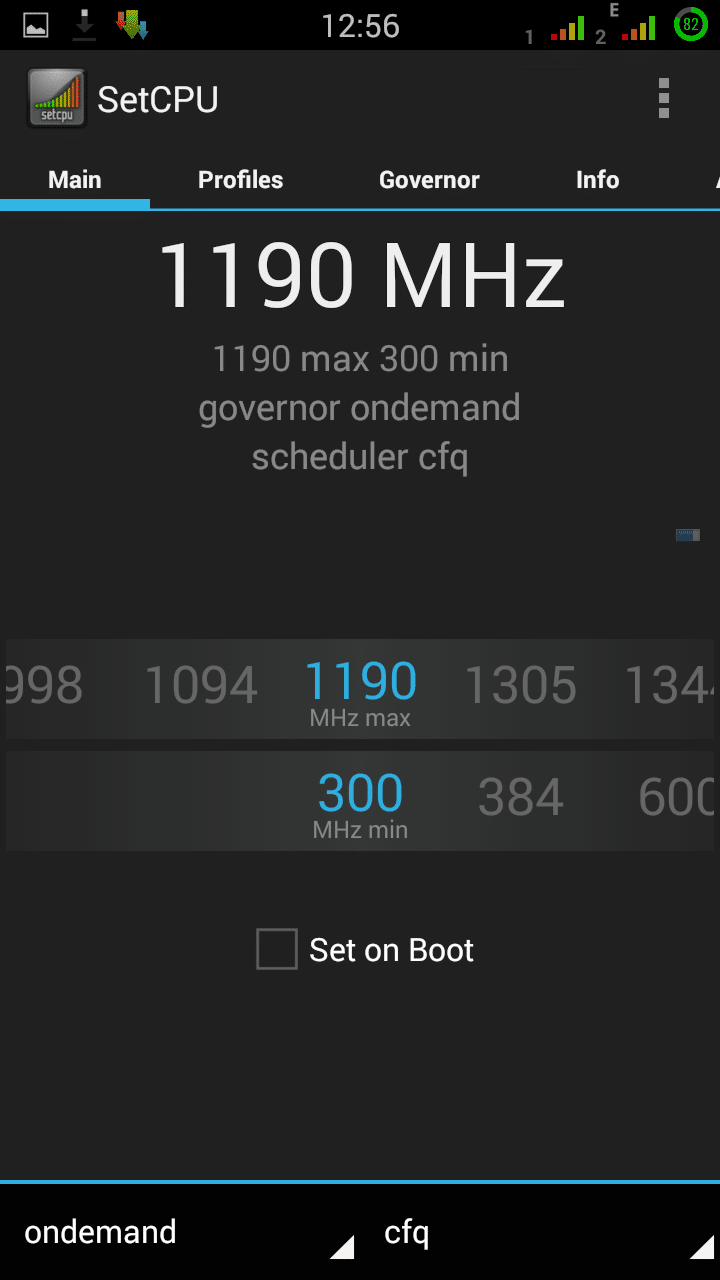 Step 7 :- That's it, now go back and enjoy your phone, you will notice that there is no heating like before.
What we actually did : The Processor Used In Redmi 1s is Qualcomm Snapdragon 400 (MSM8228). The Cabinet Of Redmi 1s Is Made Of Plastic & The Processes Generates Real Heat! So, All We did is underclock The Processor To 1.2 GHz. But This Will Make No Difference In Gaming because Of An Andreno 305 GPU. We Didn't Touch The GPU So Gaming Is Flawless.
Source :- TechnoDroid
If you face any problem then please comment below.
List of All the Custom Roms for Xiaomi Redmi 1S
Subscribe to our Mailing list for more Xiaomi Redmi 1 S Roms.
Like Our Facebook Page for Development and Support about Xiaomi Redmi 1S