Rooting Guide for Xiaomi Redmi 1S (Easily Root Without PC)
How to Root Xiaomi Redmi 1S?
This is a simple easy to root guide with flashing a signed update.zip file with recovery, it does not require a PC or a tool like VRoot etc. This is tested successfully on Redmi 1S WCDMA version including Indian Versions.
Please enable developer options in your Redmi 1S before proceeding further, you can enable them by going into Settings -> About phone tap 5 times on Android version.
Step 1 :- First of all download the file update.zip file from the below link and move that downloaded zip into your SD Card.
Download update.zip for Rooting Redmi 1S
Step 2 :- Now Boot into the Recovery mode(Mi-Recovery, CWM, TWRP etc.), for this launch the Updater app, press the menu/options button and from the menu choose 'Reboot to recovery mode'.
Step 3 :- In the Recovery Mode Select and confirm 'Install update.zip', this will take one second.
Step 4 :- After installation completes Select and confirm 'Reboot'.
Step 5 :– Now After reboot go to Security -> Permission and activate Root permission.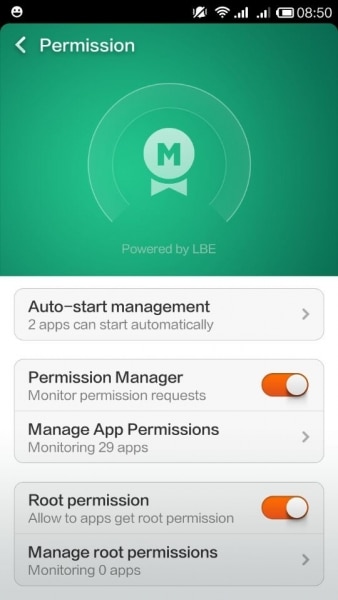 That's it, Enjoy your rooted Redmi 1S.
For Unrooting :-
Download the unroot.zip and flash it with recovery or watch the below video for detail guide.
Download Native_Unroot.Zip for UnRooting Redmi 1S
Video Tutorial for Rooting Redmi 1S :-
You Might Like :-
Custom Roms for Xiaomi Redmi 1S
If you face any problem then please comment below.
Subscribe to our Mailing list for more Xiaomi Redmi 1S Development and Tutorials and even ROMS.
Like Our Facebook Page for Development and Support about Xiaomi Redmi 1S