Imagine you set up shop in one of the busiest and most crowded streets in town. And from setting up enticing window displays and signage to maintaining your storefront, you do everything in your power to get people walking through your doors. You can imagine how all this effort to increase foot traffic can easily go to waste if the shopping experience within your store is not up to par with customer expectations. And it is not just about lost sales, poor experience can result in the loss of a good customer forever.
Conversely, imagine you deliver the best customer experience in the entire town. Your product offerings are top-notch, your customer service is impeccable, and you meet all of your customers' needs in an efficient and pleasant way. However, you have a very hard time drawing passersby into your store. Since you don't get much business, to begin with, the value you provide ultimately doesn't matter. In short, it is difficult to make it without excelling at both aspects.
UX-SEO Correlation
Now if you replace the concept of the "store" with a "website" in the above analogy, the relationship between UX and SEO becomes clear. SEO is everything that happens before the first click. It is the practice that draws more traffic to your website by giving it more exposure to online passersby. UX encompasses everything that follows the first click. By focusing on end-user interaction, UX takes over once users land on your website.
A successful site needs to perform well on both fronts. If your SEO strategies are ineffective, you won't get as many visitors as you'd like no matter how user-friendly your website is. On the other hand, if you are successful with your SEO strategies but lousy with UX, you quickly lose that traffic as alternatives are just a few clicks away. This translates into reduced conversions and lost business.
The UX's impact, however, is not limited to its influence on user satisfaction and subsequently, user behaviour. Search engines presently utilize data-driven UX metrics to gauge the quality and relevancy of different web pages to favor those that deliver a better user experience over others. UX criteria such as loading speed, mobile-friendliness, interactivity, visual stability, and security are among the most important factors for ranking results.
So, it seems that SEO and UX ultimately share the same goals. But we can argue that some aspects of search engine optimization are user experience.
Also Read:
SEO and UX Are Partially the Same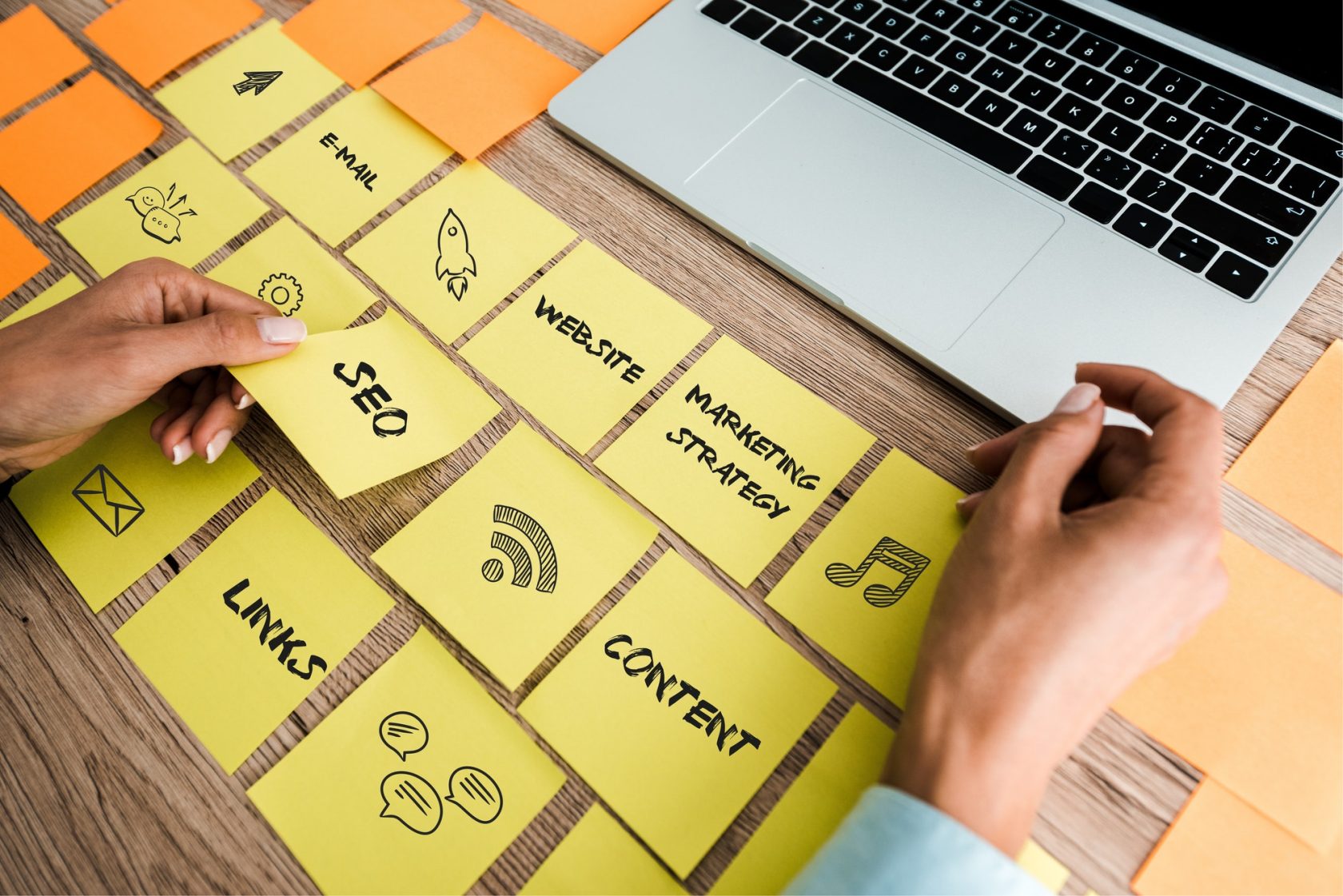 In the overly simplified analogy above, we said that SEO is everything that happens before the first click. While depending on the definitions this absolutely can be the case, the more accurate way of thinking about it is that what happens on the website is a part of SEO as well. UX and SEO are bound together by an overlapping element called "content".
There is no concrete definition of what User Experience is, but there is a general consensus about it encompassing every aspect of how a user interacts with and experiences a product or service. Therefore, in the context of a website, content is undoubtedly a vital part of the user experience. You can have the best UI design and the most well-executed technical SEO optimization in the world, but if you don't have great content to back it up, the user experience will still suffer. People visit websites looking for solutions to their problems, not to test page speeds or play with navigation bars.
On the other hand, we have search engine optimization which is comprised of two main components: off-site SEO and on-site SEO.
Off-site SEO—as evident by its name—pertains to all SEO-related activities performed outside the boundaries of a website to drive referral traffic from other sites. It mostly revolves around link building through partnerships, guest blogging, social media platforms, and other sources such as this new SEO company. While off-site SEO could potentially influence how users perceive a product, service, or brand, considering it as a part of UX would be a stretch.
However, it is a whole other story with on-site SEO. Optimizing content is a major component of on-site SEO as it not only helps search engines interpret a page but also helps users find what they are looking for more quickly and more easily. This is where UX and SEO intertwine. UX is directly concerned with making the website more useful and usable while simultaneously making user interaction more pleasant. SEO focuses on ranking the website higher on search engine result pages which is not possible without delivering high-quality content that users find useful and usable. You need to write for the users, not the search engines.
Concluding Thoughts
In short, a successful website is one that achieves a healthy balance between its business goals and its customer goals. UX and SEO are excellent tools that allow us to strike this balance. However, although they are two different areas of expertise, they should not be developed in isolation from each other. And more importantly, none of them should be an afterthought of the other. Long gone are the days when SEO was comprised of a few techniques designed to trick the search engines. We no longer live in the days when functionality was the only objective. Today, every layer and aspect of a website should work in tandem to provide the user with the best experience possible.