SEO has become the buzzword for the modern business world and an essential component for businesses' survival. While most entrepreneurs are aware of its significance and pay special attention to the content, they neglect image optimization, this article covers how you can optimize images for SEO.

Many are under the impression that attractive and relevant pictures are sufficient and can turn an audience into customers. Contrary to their belief, image SEO is a vast term and comprises several elements.

Modern customers are generally impatient, and when a website takes more than two seconds to load, they switch to alternatives. Heavy images slow down the web pages, consequently driving the customers away.

Moreover, many websites have irrelevant file names, unrelated and unclear images that make the customer drift away. Therefore, to retain customers and attract new ones, websites must pay attention to SEO image optimization.

In this post, we will discuss the essential tips to optimize images for SEO

Let's dive right in
Also Read:
1. Integrate SEO-friendly Alt Text

Adding Alt text in an efficient way of improving SEO rankings.

Alt text, which is short for alternative text, describes the content of the image file in case the image fails to load. It is also very helpful for visually impaired users. Users can view the Alt text in the cached text version, and it benefits them as well as search engines.

However, you need to be careful while integrating Alt text and must not begin with phrases like "image of", "picture of" or "photo of". It should simply describe the image briefly.

Take the example of the following image: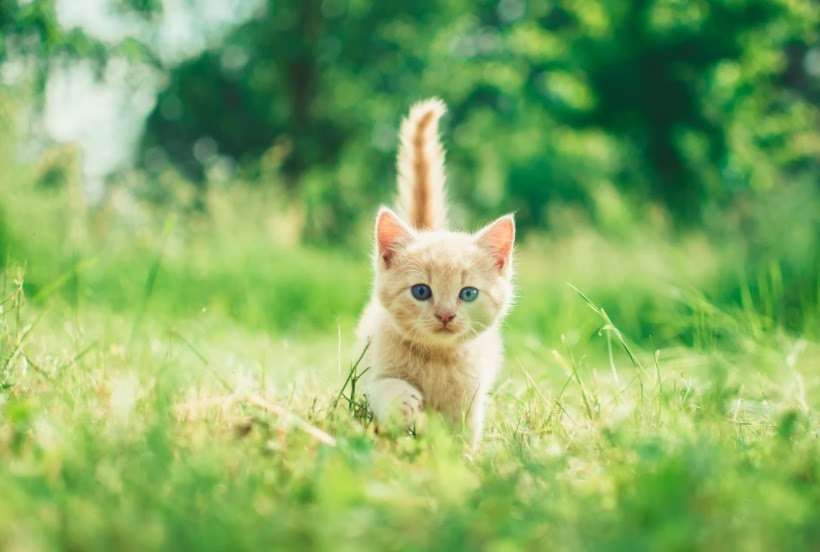 Example of a good alt text: orange tabby kitten on grass

Example of a poor alt text: picture of a orange tabby kitten running on grass

You must ensure that the Alt text should also be relevant to the content and pictures. It must be precise, and adding keywords to it can further improve your rankings.
2. Choose Unique Images
A unique and powerful image can be worth more than a thousand words. Internet users get exposed to hundreds of photos a day, but only a unique one leaves an impact on their minds. Readers like content that is unique, engaging and one-of-a-kind. Similarly, unique images also benefit websites' SEO and garner more attention.

You can utilize relevant images from various stock image sites. But you should try to pick ones that are unique and not overutilized. You can check how often an image has been used with the help of google images.
3. Understand your Images

Images attract an audience; however, they must be of the correct format, size, and dimensions.

JPEG images are more SEO-friendly than PNG images, as the former uses a lossy compression algorithm. In contrast, PNG images use a lossless algorithm. JPEG is usually a better choice for the web as the size of the pictures is smaller. However, PNG makes graphics with letters look better and more pronounced.

While integrating images in the content, your goal should be to reduce the size of an image as much as possible but without compromising on quality. Marketers must scrutinize the photographs and choose the right size and format.
4. Choose Relevant Images

Your audience is intelligent and can easily determine that the images are irrelevant. Even if they fail to pinpoint the irrelevancy, unrelated images can perplex them. As a result, marketers cannot provoke them to take the desired action.

Vertical images often seem haphazard on websites. In comparison, horizontal pictures appear well-placed. Photos should appear organized and must fit the outline of the website.
Moreover, you must ensure that the images align with the text. Aesthetically pleasing pictures may catch the attention for a short while, but they will not serve the purpose if photos do not relate to the content. You should ensure that images are shot inappropriate lighting, are not oddly cropped, and have high resolution.
5. Steer Clear of Copyright

Another critical aspect to consider is to ensure that there is no copyright conflict.

As per the law, you can get sued for using a copyrighted image. Regardless of the result of the case, the court's trial can be exhausting and tarnish your reputation. DMCA (Digital Millennium Copyright Act), can issue a penalty if they find a copyrighted image on your website.

If you are unable to produce new photographs, you can use various websites for free images. For instance, Pixabay and Pexels have a vast collection of pictures. You can easily find one relevant to your content, integrate them and steer clear of copyright.
6. Write Customized Names for Photographs

Integrating keywords may be an old practice of enhancing SEO, but it still is relevant. While renaming images is not an essential aspect, it is helpful for SEO. File names alert search engine crawlers to the image, and incorporating keywords in them improves SEO value.

Supposedly, you upload the below picture of a pair of shoes.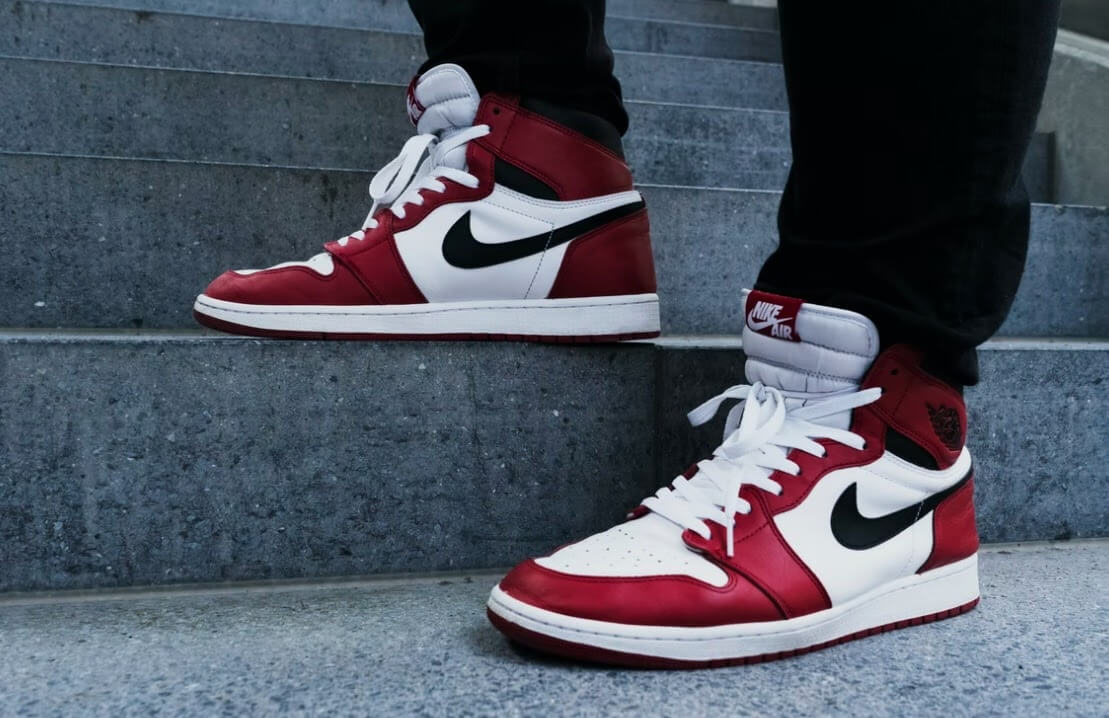 You can rename it as 'shoe,' or 'footwear,' but it will not help your SEO. Renaming it to 'comfortable-men's-sneakers' will help search engines better understand the image.
7. Devise an Image Sitemap
Search engines can obtain more information about the pictures on websites through sitemaps.

Sitemaps have all the information regarding pages on your website; however, exclusive image sitemaps will give more information to search engines. Once you have devised a sitemap, you can add your images' information to it.
8. Make Pictures Mobile-friendly
Most users prefer using mobile for internet surfing and consider opening a laptop or desktop a hurdle. Aside from better user engagement, mobile responsive images also give you improved rankings. Unresponsive images either give errors on mobile or slow down the page while loading, affecting the website's SEO.

Mobile-friendly images mean that pictures scale with the size of the site. Users can view clear and high-resolution images from mobile devices and have similar experiences from laptops or desktops.
Conclusion
Optimizing content for high ranking on search engines is not a new thing anymore. A vast majority is aware of its benefits; however, image optimization for SEO is still an ignored area. With proper image optimization, marketers can boost their web pages' ranking and garner relevant audiences, resulting in more business.

Image optimization may seem time-consuming initially, but it becomes a piece of cake once you get the hang of it. Try the tips mentioned earlier and see your website jumping higher in SEO rankings.