Writing is an essential skill for anyone if they want to have any kind of successful career. It does not matter if your job is unrelated to academia or literature, you still have to do writing in some capacity. In most businesses, this takes the form of reports and documentation of any plans or strategies. So, it is a great idea to invest in your writing skills.
However, a lot of people don't have enough time or money to go to special classes or get private tutoring. But they can still improve their skills in other ways. One of the most convenient methods is to use free Android apps. Many types of apps can rewrite some given text, summarize it, or even find grammatical mistakes. Simply observing the changes, the apps make, lets you improve your writing.
In this article, we will discuss three types of apps and how you can use them to improve your skills.
Best Android Apps to Enhance Your Writing Skills
The types of apps listed in this article were chosen considering their benefits for learning how to write better.
1. Article Rewriter App
Article rewriting is the art of using synonyms, and similar phrases, and altering the sentence structure of most of the text in an article. The result is that you get a piece that looks and sounds different from its original version, but it has the same meaning.
There are many apps on the Android platform that can perform article rewriting. However, the best of these apps has more features than others. A good article rewriter app can rewrite the text in multiple ways.
It allows the user to learn how to articulate the same ideas using different wording. And you also consider an online article rewriter for writing purposes.
Most of the article rewriting apps available on the Google Play Store are free. This means that a person trying to improve their writing doesn't have to worry about spending money.
Article rewriting apps are also known as article spinners. So, don't be confused when you search for them. Some of the results may say article spinner, others may even say "Article Rewriter and Spinner." They are all the same type of app, and you can use them for your learning.
Article spinners can be considered the most important app in this list as learning how to reword things is one of the most important writing skills.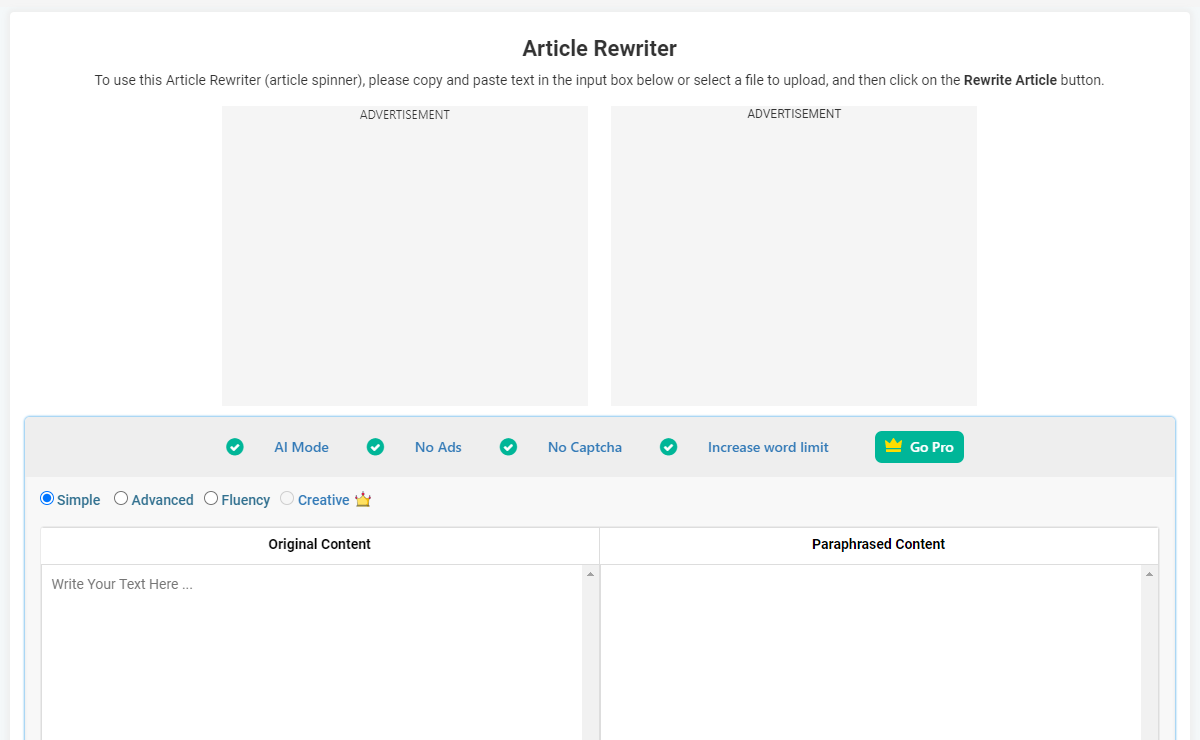 2. Grammar Checking App
Grammar checkers can be considered another important app for improving writing skills. Good grammar is necessary when it comes to writing because, without it, your write-up can be very confusing.
If the word order is wrong, the meaning of the sentence can either change to something different or it can even become nonsensical.
For example:
"I will eat the tomato."
And
"And the tomato will eat I."
The first sentence is the correct version, it conveys that a person will eat a tomato. The second sentence uses the same words but in the wrong order. The meaning changed to "the tomato going to eat a person" which is not making any sense. Furthermore, "I" is wrong as well, it should have been "me".
Proper placement of punctuation, correct spelling, and the right word order are essential for conveying the correct message to your reader. Simply missing a comma can make a lot of difference. As you can see in the following example:
"let's go play grandma."
And
"Let's go play, grandma."
The first sentence implies that the subject wants to pretend to be a grandma, while in the second, the subject is asking their grandmother to play with them.
By using grammar checkers on their own write-ups, people can learn about their grammar mistakes and learn to avoid them.
Also Read:
3. Text Summarizing Apps
Writing is not just about verbose sentences and complicated vocabulary, it's more about effective communication. Being able to make another person understand your ideas is the real goal of writing. Summarizing is one of the most effective techniques to achieve that.
In text summarizing, you basically extract the core idea/argument of a write-up and explain it as briefly as possible. It is a great exercise to check whether your comprehension skills are up to par. That's because only if you understand the text correctly, will you be able to extract its core point.
Summarizing apps can help people see if their version of a summary is correct or not. They can compare their work with that of the app, and in the process, they passively improve their own comprehensive writing skills.
Conclusion
Being able to write well is a skill that serves everyone in their day-to-day life. It can take the form of reports, presentations, and applications. Since all of these things are supposed to be read by someone else (typically a superior), it makes sense that their quality needs to be top-notch.
People can make sure that their writing skills are adequate by using Android apps that assist in writing. These apps not only help them by improving their write-ups, but also by passively teaching them the correct ways of writing.