Best Free Android Apps For Movies, TV Shows and Series Lovers
This Post was shared by Prerna Puri.
You can follow Prerna Puri on Google Plus.
There is usually a distinguishing factor between watching movie for fun and being a movie lover. Movie lovers will keep track of all movies which are latest in the market and they would love to use free movie downloads for android and watch the movies with high reviews.Those who just enjoy watching movies will just watch any movie which they deem interesting.
The following apps are some of the apps which have been created specifically for movie lovers.
Movie Twist
This is a new app in the market but has very interesting features and designs. It has a novel approach to movie discovery.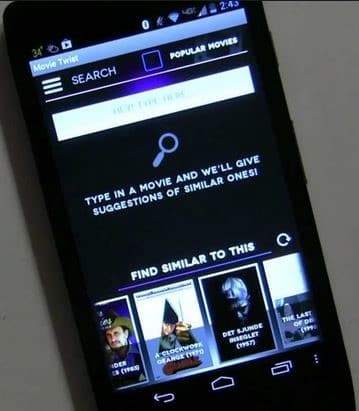 This app usually recommends movies in two ways. The first one is by use of parameters the like of violence and humor as a genre or year while the second is based on mood, category or a tag. The mood feel is quite fascinating. It is similar to the one use in Songza's approach to music. This app can be downloaded for free and supports android 2.3 and above.
Download Movie Twist from Play Store
Cinotic is a movie search engine that finds movies based on the presence of two common actors. Say you want to find if there are any movies with both Morgan Freeman and Robert Redford, or maybe you remember watching a movie with both Colin Farrell and Jim Sturgess but can't recall the name, Cinotic will easily help you find the titles without you having to go through each actor's filmography. Thus you can try free full movie downloads for iphone and android using this app. And even though it caters to a very specific need, Cinotic is always nice to have in your arsenal of movie apps.
Download Cinotic From Google Play Store
It is one of the best references when you are in search of a movie app to meet all your demand. It features movies, series. Included are photos, biographies, descriptions, reviews, trivia, movies ShowTime, TV listing among others. This app lets you login to manage your watch list and add reviews. This app is a must have for movie and series lover. You can download it for a free price and will support different android devices.
Download IMDB From Google Play Store
It has been selected among the top 12 Google app during 2013.it has a beautiful interface for phones and tablets. It is often updated to include a very thing new in the series and movie world. The series are organized by seasons and episodes. It has the ability to plug into Track.tv to track what you have seen. You have the ability to check-in to episodes; post comments and also access their details. It has recently stated that it is supporting some more movie features. This app can be downloaded for a totally free price and will support androids which are 2.1 and above.
Download SeriesGuide from Play Store
Twee – keep track of tv-series
Twee is an amazing app to keep track of your tv shows, your watchlist and more with beautiful UI and design.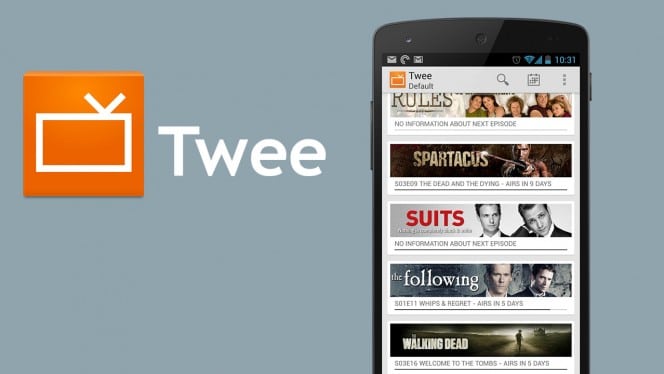 Twee is another newcomer with frequent updates that adopts the Holo and Cards look to the letter. Twee also offers widgets, integration with Dashclock, a calendar view of your shows, themes, and even multiple profiles if you plan to use the app to manage two different persons' TV show progress. Twee is even promising integration with Trakt.tv and MyEpisodes, so it's definitely an app to keep an eye on.
These are some of the top apps for movies and series lovers. These apps will definitely suit people who love following movie and series.
Do let us know about you review and feedbacks in the comments below.
This Post was shared by Prerna Puri.
You can follow Prerna Puri on Google Plus.