Can I be scammed on Bitcoin? Yes, and here are some common bitcoin scams and ways to avoid them.
Bitcoin was created in 2009 by Satoshi Nakamoto, and since then, it has increased in value and grown very popular. More individuals and enterprises want to invest in Bitcoin because they hear you can get rich quickly. You can make money through Bitcoin and become rich eventually but not in the notion some people make it look.
In most cases, when you perceive it as a get-rich-quick scheme, you might get rich quickly. Many people have understood how Bitcoin investment has become popular and use that to scam you. In most common cases, Bitcoin scams aim to access your private keys and gain possession of your crypto. Bitcoin scams have been skyrocketing the recent years, and it is wise to watch out as you invest.
Common Bitcoin Scams
Website Forgeries
Scammers develop bogus cryptocurrency trading websites or false replicas of official crypto wallets to deceive unwary customers. These fake websites frequently have similar domain names but are somewhat different from the sites they attempt to imitate. They appear remarkably identical to authentic sites, making differentiation difficult. The pages may come out:
As phishing pages: Any information you provide, such as your crypto wallet's password and recovery phrase, as well as other financial information, ends up in the hands of criminals.
As simple theft: At first, the site may allow you to withdraw a small sum of money. If your investments appear to be performing well, you may decide to invest more money in the site. The site closes down or rejects your request when you try to withdraw your money. To avoid being scammed, you can use a trustable tool such as bitcoin-evolutionapp.com to conduct your Bitcoin trade on a safe and secure platform.
Fake Applications
Scammers also frequently use bogus apps available for download on Google Play and the Apple App Store to dupe cryptocurrency investors. Although the discovery and removal of these fraudulent apps are rapid, it doesn't mean they aren't impacting numerous businesses. Thousands of people have installed fraudulent cryptocurrency apps.
Also Read:
Phishing Scams
Crypto phishing attacks frequently target information about online wallets. Scammers target private keys for crypto wallets, which are essential to access funds within the wallet. Their operation is comparable to other phishing attempts and is related to the bogus websites discussed above. They send an email to entice readers to visit a specially designed website where they must submit private critical information. After obtaining this information, the hackers take the cryptocurrency stored in those wallets.
How to Avoid Bitcoin Scams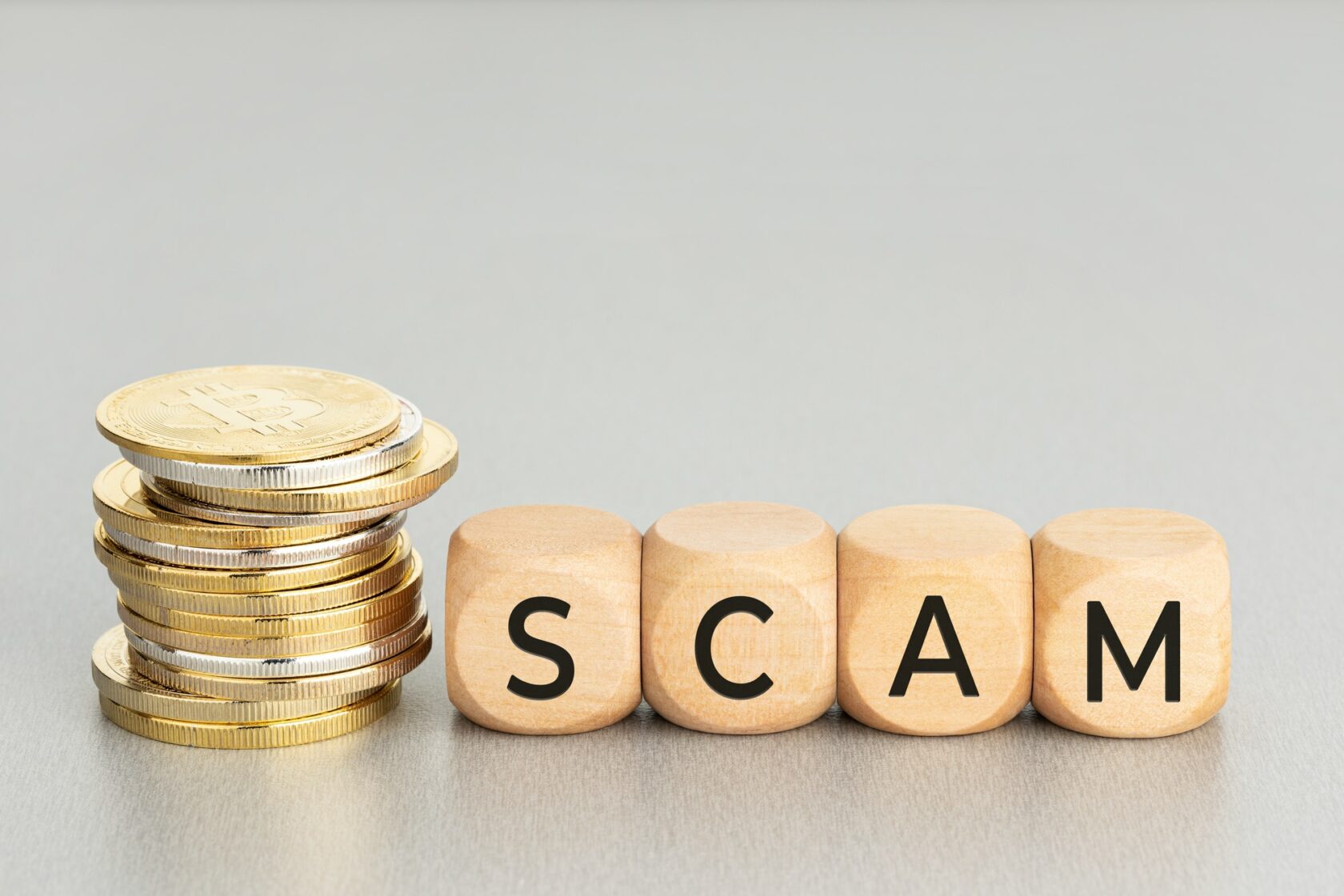 Take your time
Scammers frequently employ high-pressure techniques to persuade you to invest your money right away, such as promising bonuses or discounts if you engage right away. Before investing any money, take your time and conduct your research.
Protect your Crypto Wallet
To invest in Bitcoin, you must have a wallet that contains private keys. If a company wants you to provide your keys to join in an investment opportunity, it's certainly a fraud. Keep your wallet keys to yourself.
Keep an eye on your Wallet App
Send only a tiny amount the first time you transfer money to confirm the integrity of the crypto wallet software. If you notice strange behaviour while updating your wallet app, stop the update and delete the program.
Invest in the Cryptocurrency you understand
If you're not sure how Bitcoin works, it's advisable to take a break and do more study before deciding whether to invest.
Final Thought
Even after a decade of existence and despite being no longer 'fresh,' Bitcoin remains a viable investment. You can earn money with Bitcoin by trading, investing, mining, affiliate schemes, and micro incomes. The amount of money you take home with Bitcoin depends on the method you use and the amount you risk. It is usually advisable to conduct research before investing in Bitcoin.