Reading is one of the hobbies that are encouraged by all. It's something that a child or an adult can pick up anytime they want. But with your busy schedule and the hustling and bustling of life, it can be difficult to find time to read.
In recent years, there has been a surge in the demand for audiobooks. Today we even have dedicated audiobook apps that one can subscribe to if interested. There are several reasons why audio is one of the most preferred content types for content consumption. We will look into some of them in detail in some later segments of this article.
Imagine so far the 106 words that I've written down could have been consumed at a much faster pace through an audio article. Hence, not just with literary masterpieces but you can even include audio to improve your marketing efforts.
If you're working on your business's inbound marketing efforts, then content marketing is a part of it.
If you invest your time in ideating, curating, and creating powerful content then, you would want to ensure that it has a higher reach and makes a larger impression. One of the ways to ensure this is by making audio versions of your articles available for larger crowds to consume.
How are Audio articles beneficial for creators and businesses?
They cater to readers as well as listeners
As you make both content types available you also get to cater to two types of consumers – readers and listeners. If someone wants to enjoy their evening reading a blog they get to do that but if someone wants an audio version to listen to during their daily commute that is also possible.
Be it amidst the hustle-bustle or from the cozy comfort of your home, your content can be consumed by different people which automatically extends its reach as well.
It is a resourceful option
As a marketer, if you plan to extend your marketing reach and scale up its effectiveness then converting to audio articles is great. One might wonder if including another content type can make it heavy on your pockets. But with the technology available in the market today, it is possible that you get an efficient, easy-to-use, and effective tool at a nominal rate. We are talking about text to speech tools. AI text to speech tools will let you create audio articles in a couple of steps. It doesn't demand expertise and helps you produce high-quality audio outputs in a jiffy.
You remain relevant in a trending market
As audio content is picking up, more and more businesses are adopting audio needs into their marketing plans. In a fast-paced market, you must pick what is trending and give the audience what they are looking for.
How are audiobooks and articles beneficial for consumers?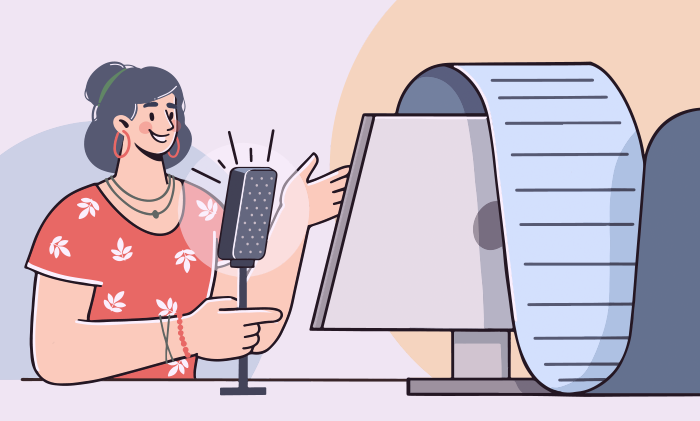 It is important to understand what can help your customers. Creating audio articles is a great way to take useful content for your audience. Here are some of the key reasons why we suggest you invest your efforts in creating audio article versions.
Also Read:
Accessible
Audiobooks are easily accessible for most people. In this internet era, accessibility is highly important. A reader or listener on your blog can easily click on a simple play button to listen to your produced content.
Multi-tasking
Audio articles allow listeners to listen to their desired content any time they want to. As mentioned in one of the earlier segments in this blog, amidst the hustle-bustle of your daily life too, you can consume content through audio articles. Irrespective of your surroundings, one can listen to your recently produced content. Even while they might be driving, or making a meal, they can access audio articles in comparison to reading content.
How to Create Audio Articles Using text to Speech (TTS)?
There are numerous tools available that can easily create an audio version of your article using text to speech TTS technology. Some of these tools are freely available and some require an upfront payment. To get an audio version of your article all you need to do is visit the website of any such tool, create an account and upload the text version of your article and within a few minutes, you will get an audio converted version of your article. From there you can download the audio file for your future purposes. Some of the freely available tools are:
Let us know in the comments which text to speech tool works best for you.