Unlike Android devices which allow users to install APK files that could potentially be infected with viruses and malware, Apple devices only allow downloads from their dedicated iOS App store to protect users from harmful fake apps. With this in mind, you may be wondering if there's a need at all to download antivirus software for your iPhone.
Although it's less likely that your Apple product will get infected by malware compared to a PC or a laptop, it doesn't mean they are entirely immune – so it's best to protect yourself as much as you can. There are many threats out there that can potentially harm your devices such as malicious websites and web trackers which means there's plenty to be concerned about even if you own an Apple product. The good news is that many credible organisations specialising in anti-virus protection offer products that are specially created and tailored to devices that are run on iOS for iPhones and iPads.
Installation of the right anti-virus software can protect you from web-based threats and local network snoopers as they provide you with other powerful features such as cloud backup and identity theft protection – software that's especially vital for the many of us who use mobile-based banking apps today.
One of the main factors to remember is that not all apps will deliver on their promises, meaning that it's important to have the right apps to protect you and your device. Here's a list of the very best anti-virus apps for Apple products available today:
1. Avira Mobile Security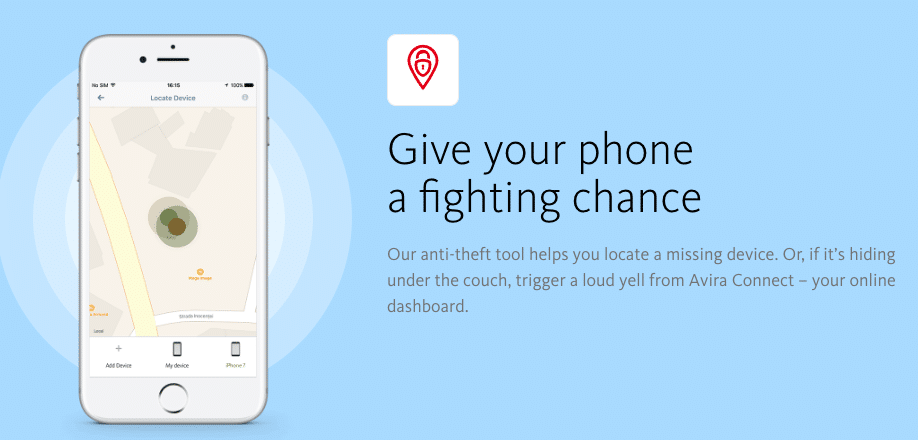 Avira Mobile Security is free and blocks malicious websites as well as providing alerts for hacked accounts to avoid identity theft. It is thought to be one of the most effective antivirus engines on the market today, boasting added features such as secure protection from malicious websites online. The app also provides an Identity Safeguard which automatically scans email addresses to check if they have been leaked online. A versatile Contacts Backup feature also protects your address book by emailing the details to yourself or backing them up. Handy management tools allow you to analyse your device's memory and storage use, as well as providing monitoring reports on recent security events.
2. Lookout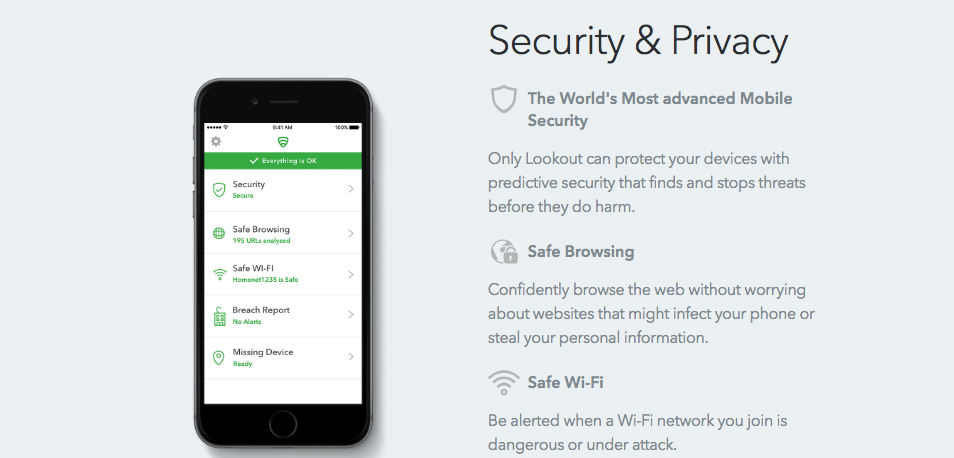 Lookout is a free and powerful security app that helps to shield your Apple device through four layers of in-depth protection. Powerful security tools check for common vulnerabilities, as well as monitor running apps for suspect activity, and raise an alert if you connect to a dangerous Wi-Fi network. With the new, sophisticated Wi-Fi systems Apple and Samsung have implemented (802.11 a/b/g/n/ac – iPhone XS and 802.11 a/b/g/n/ac/ax – Samsung S10 – According to SmartphoneChecker), this app will protect your device from connecting to a dangerous network. Anti-theft technologies included in the app protect various device location tools. Simple backup options are on hand to keep your contacts and photos safe from harm.
3. McAfee Mobile Security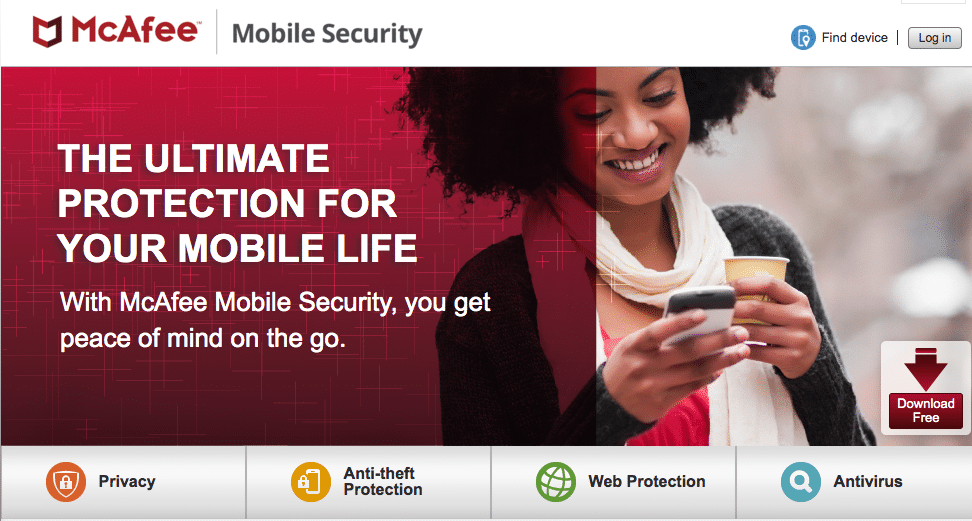 McAfee Mobile Security has many familiar functionalities like Anti-theft, contacts backup, secure local storage for your media files; it also has a Media Vault which hides your photos and videos from prying eyes. You can also snap pictures or videos directly from the app, and have them automatically encrypted and stored in the vault which you can quickly reopen with Touch ID or Face ID if the device has the capabilities. The app has the standard options to track your device on a map or activate a remote alarm. It also has a CaptureCam feature which can email you a snapshot of anyone trying to access your vault. Other features include automatic contacts backup and remote wiping of contacts if your device is stolen.
4. Trend Micro Mobile Security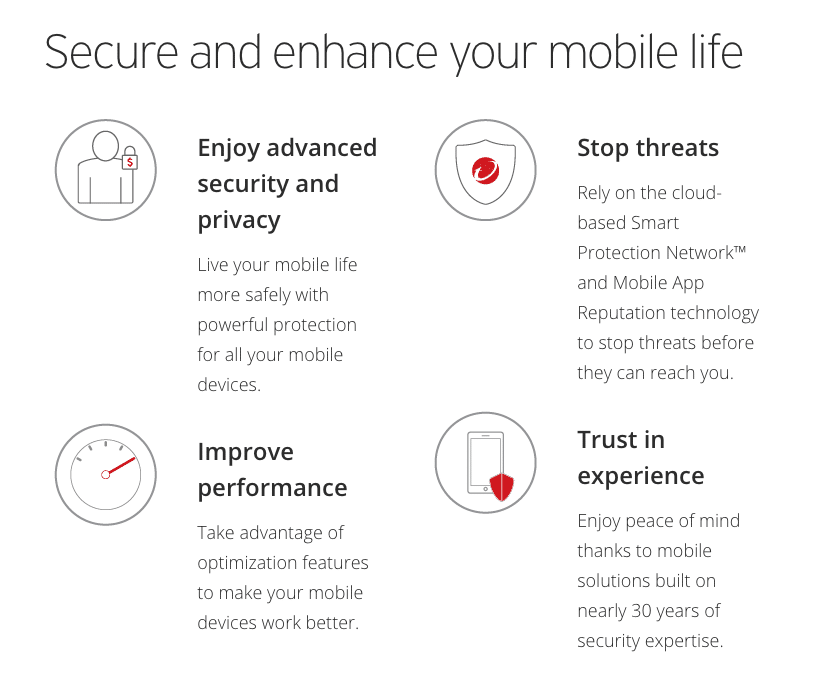 Trend Micro Mobile Security has a built-in web filtering function which works with Safari and other browsers to prevent you from accessing malicious or unwanted websites. Integrated ad and tracker-blocking keeps your privacy while cutting data usage and speeding up website loading times. A Social Media Privacy feature will scan your Facebook and Twitter account settings and alert you on any potential privacy concerns. Trend Micro's Safe Surfing provides users with a secure browser that supports its own private surfing mode. A bundled anti-theft feature also enables the relocation of missing devices via GPS, Wi-Fi, or cell towers.
5. F-Secure SAFE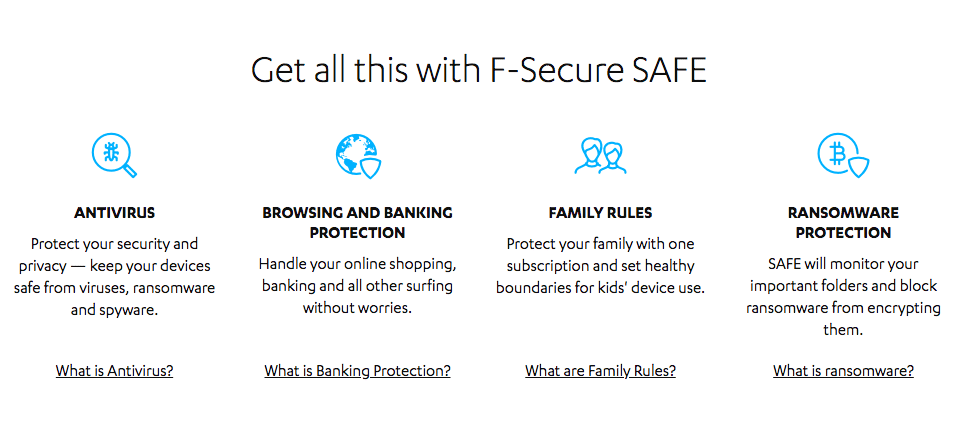 This app offers a simple web filtering function that blocks access to dangerous sites. A simple Banking Protection feature sees F-Secure check each website you visit to confirm it's on the 'trusted' list for banking or shopping online. An indicator shows you F-Secure's safety verdict at a glance. SAFE's parental controls are capable of setting up detailed system filters that can limit content by category. F-Secure SAFE also throws in basic anti-theft features, including a device locator and an alarm.