With managed WordPress hosting, you get a fine-tuned hosting environment with plenty of benefits that help you set up your website effortlessly.
For establishing a successful online business, you need to assess a number of things, such as your domain name, fast hosting service, site content, SEO, and much more. Your website's each element, whether technical, on-page, or off-page, should be well optimized, which can help you to boost your internet presence.
Today in this written piece, we are going to discuss one such element that is managed WordPress hosting and why you should choose it against shared hosting and VPS hosting.
We'll demonstrate how managed WordPress hosting can offer you the advantages that your business needs to succeed. Let's get started.
Types of WordPress Hosting services
To know what exactly Managed WordPress Hosting is, let us outline all three types of WordPress hosting services to help you better grab it.
1. Shared WordPress Hosting
The Shared WordPress hosting service is the most affordable hosting service where a server is shared with other members. This is great for the ones creating their first website, the ones who are on a budget, or the ones shifting from WordPress.com. However, low costs come with a lot of challenges. It offers limited resources, hidden charges for add-on features; vulnerability to security risks, weak support; no root access, slow speed, and more.
2. VPS WordPress Hosting or WordPress Optimized Hosting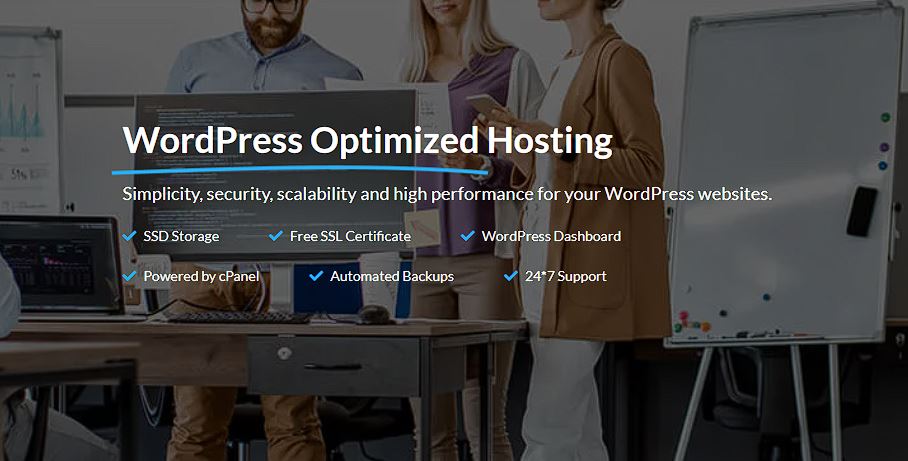 This type of hosting service is where a virtual dedicated server is provided on a server with multiple users. This is a more stable and secure hosting service plan as compared to shared hosting. This type of service can be used by small-budget businesses that are in the developing stage with medium-level traffic. Users can enjoy uninterrupted services as resources are dedicated to each virtual server. In this, you need to handle the server responsibilities yourself, such as its management and maintenance. However, if you don't want to manage everything on your own and instead focus on your business, you may consider managed WordPress services.
3. Managed WordPress Hosting
Now comes the Managed WordPress hosting. It is a service that comes with plenty of features and premium support that can help websites run efficiently and securely. Managed WordPress plans can save you valuable time as the website's technicalities are handled by the hosting experts so that you can focus on growing your business. It offers fully managed and uninterrupted services such as speedy servers, security, daily backups, service uptime, scalability, and much more. People from small to medium businesses with high traffic can use this solution to enjoy high performance.
Reasons for Choosing Managed WordPress Hosting
As we have outlined the difference between the different types of WordPress hosting, you might have got a clear picture of each. Now, we'll outline the benefits of choosing managed WordPress hosting so you can choose the best plan for your business.
1. Automatic WordPress Setup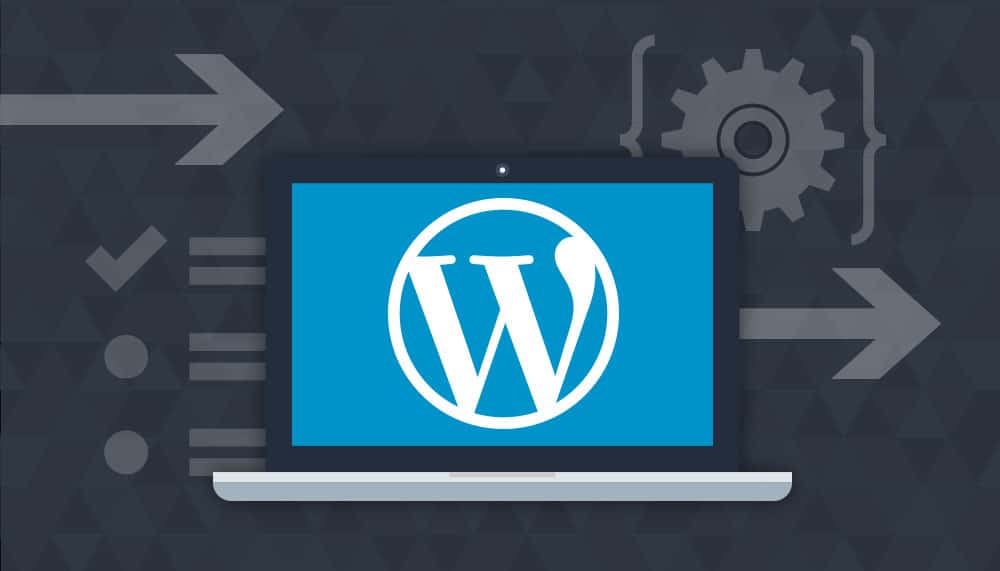 With managed WordPress solutions, you don't need to spend time on WordPress installation and activation. You get an automatic WordPress setup to get started quickly. Just fill up the details, and you are done. Start customizing your website as per your desire, and your website is ready to use.
2. High Performance
The next reason to choose managed WordPress hosting is to get a hosting environment that is fully optimized for WordPress. Since Managed WordPress hosting is specifically fine-tuned for WordPress, it can offer the most stable and high-performance environment for your website.
3. Strategically Placed Data Centers
Managed WordPress service providers manage their server performance with their strategically placed data centres. These enable them to offer uninterrupted high, performing services to their clients. This avoids latency, and data is transferred efficiently between the servers and the users.
4. The Premium WordPress Support
The first benefit of choosing a managed WordPress hosting is to get premium support. Since the services are managed by the host, they'll be there to help whenever you encounter an issue. Your website needs to run uninterruptedly to offer great service to users. However, there may be times when your site breaks, and you need a supportive hand to help you fix the flaws instantly. Managed WordPress hosting usually has a knowledgeable and experienced team that can help you troubleshoot your WordPress issue without wasting much time compared to the ones that are not optimized for WordPress. You may not get this level of support with VPS and shared WordPress hosting.
Also Read:
5. Automatic Backups
Data backup functionality is a crucial element that secures a website's data.
You can sit and relax about your data backups and security with managed hosts. They usually include automatic backup services within their plan to secure your data free of cost. In most shared hosting plans and VPS hosting plans, you need to pay extra for your data backups.
6. Automatic Updates
Your site's core software that keeps you running is essential for your site's performance, security, and compatibility.
With managed WordPress hosting, your core updates are well handled by your host completely. They'll keep your software up-to-date and monitor its impact on your site for compatibility to ensure your site runs effectively.
7. Effortless and Valuable Staging Environment
Managed WordPress hosting gives you a single-click staging environment that can help you to test new themes and plugins or modify codes on the copy of your site to check compatibility. This will prevent your site from breaking due to incompatible plugins, themes, or codes.
8. WordPress Site's Security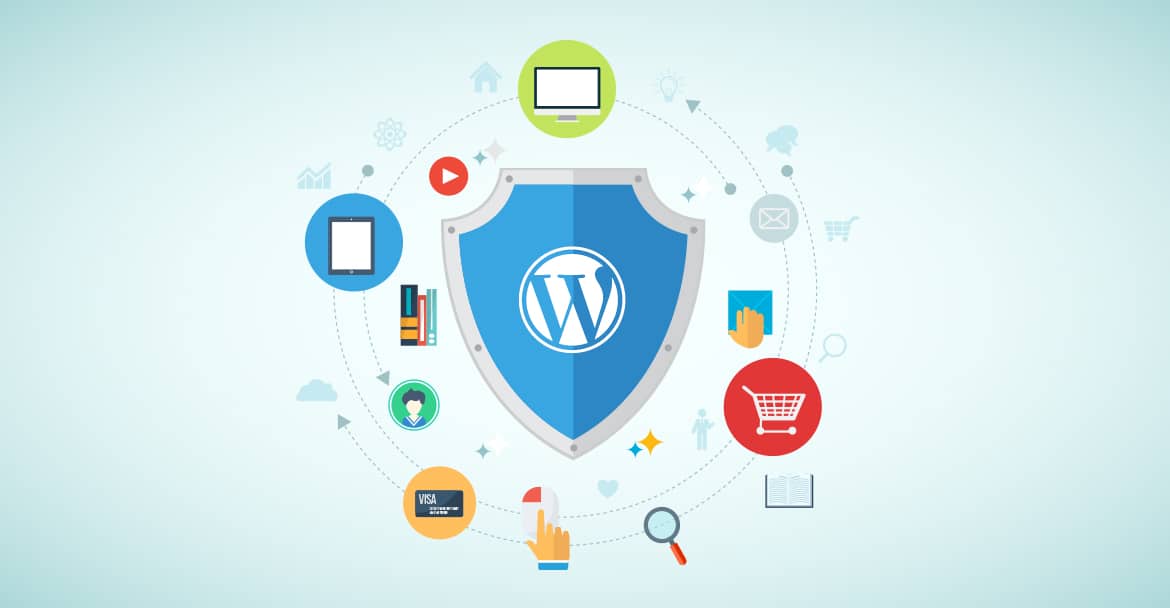 Security is another element you can't forget. With shared and VPS hosting, usually, your site's security is in your hand. You'll be fully responsible for any security concerns. Hosting providers will not assist you in case your security is compromised.
However, you are extra secure with managed WordPress hosting. They have malware protection systems that ensure your site's security and also provide assistance if you encounter such an issue with your site. Thus, you are guarded against hackers' attacks.
9. Effortless Scalable Solution
Scalability is an important aspect that can help you save a lot of your expenses in the beginning, and you can upgrade whenever needed. With shared hosting, you can't scale your hosting plan. You'll need to upgrade to a higher hosting plan once you reach the exhausted limit. With VPS hosting, you can scale your resources, but you need to have knowledge regarding the field. However, with managed hosting, your hosting providers check on your site's resource usage and notify you if you have reached the predefined limits. They'll handle this for you and will upgrade it with a single click effortlessly.
10. Developer-Friendly (SSH, Git, WP-CLI)
With managed WordPress hosting, you can access various developer-friendly features such as Composer, Sequel Pro, Git, HeidiSQL, and SSL access. With shared hosting, you don't get SSL access which prevents you use the rest features discussed in this section. You may use it with VPS hosting, but you'll need to put in additional effort for that.
Final Thoughts
As these are a lot of benefits of using managed WordPress hosting against shared or unmanaged VPS hosting. Although it costs Lil more than those, you are getting a finely tuned environment, high-quality services, benefits, and above all, much peace of mind.
We hope this has helped you outline the types of hosting services and the benefits of choosing managed WordPress hosting.