Cross-country trips are all fun and exciting until you begin to encounter challenges along the way. To eliminate any problems, you need to be prepared at all times. Therefore, you need to download the travelling apps we have listed in this article. From finding trusted house-sitters to checking out fascinating places, these apps will make sure you don't have to worry about things going wrong while enjoying your trip.
To use these apps seamlessly, you will need an internet connection. The good news is, for every RV goer, satellite internet is probably the best bet. You can easily mount the antenna on the roof and have everything installed within a few moments.
To get one of the best satellite internet connections available in the country, you can contact HughesNet Español (if you are a Latin American). This award-winning satellite Internet Service Provider (ISP) makes sure you don't get off the grid when you hit the road.
With this basic utility at your disposal, you can use the below-mentioned apps without any hassle.
Best Travel Apps You Need on Your Phone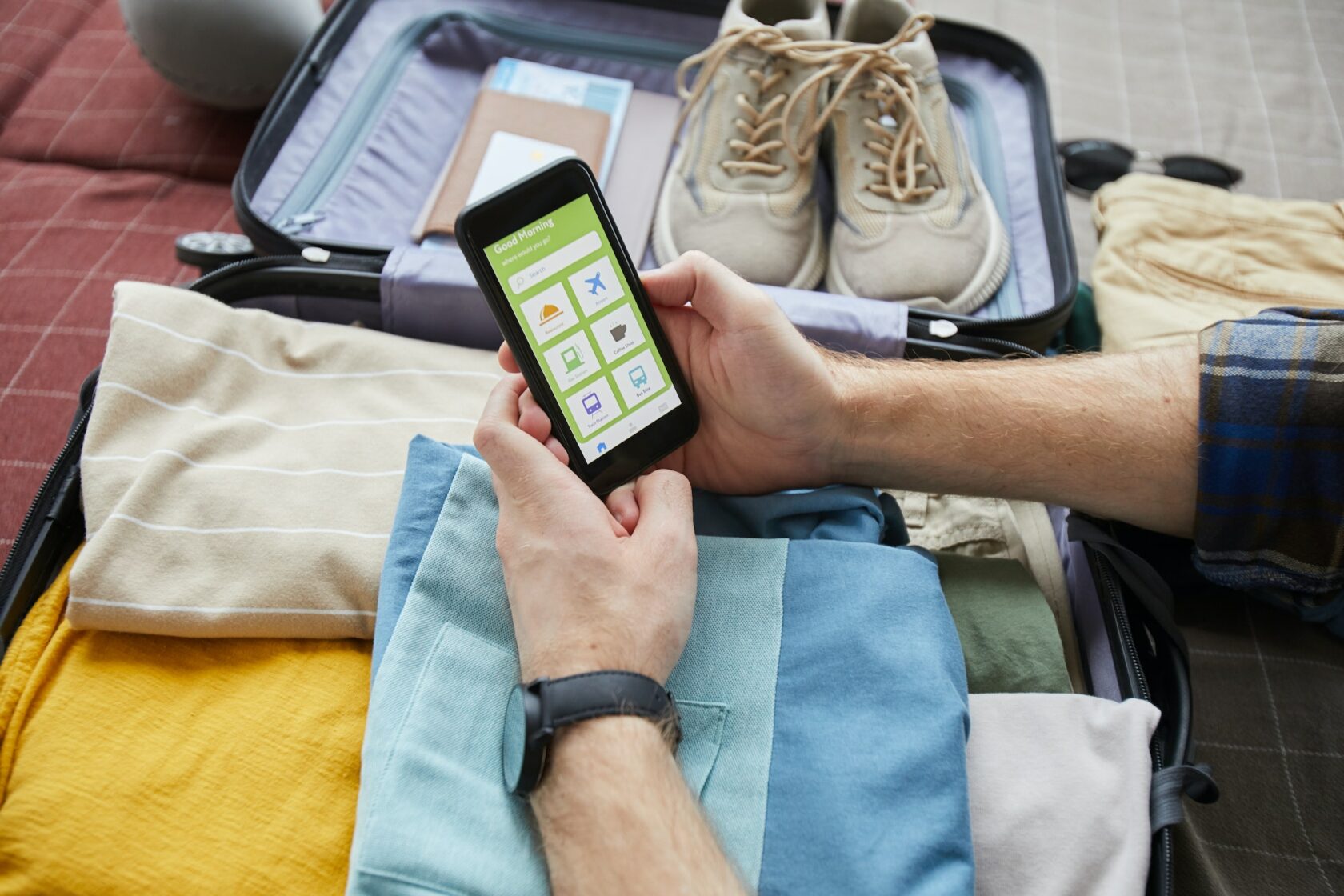 1. Roadtrippers
Roadtrippers allow you to look up some of the fascinating places while you are on the road. The app lets you navigate the maps of the United States, Canada, and some locations of Mexico. The concept behind this app is to let you know about some of the strange yet interesting roadside spots like amusement parks, campsites, and many other places.
To use this app, you will have to go through the sites and pick the one you like and add it to your trip. Roadtrippers will then automatically give you the route to the said site.
Moreover, if you want to use the offline version of the app, you can get the Roadtrippers Plus account that includes maps, information regarding live traffic, and multiple other features for only $29 for a year.
2. Hotel Tonight
Sometimes you just want to ditch the RV bed and find yourself a good comfortable room, where you can relax. This is where Hotel Tonight comes along and provides you with all the information you need not only about the available hotels but the rooms as well.
The app is owned by Airbnb and it includes information regarding thousands of cities around the world. You can check out the rooms listed in this as per their categories; basic, hip, charming, luxe, etc. In addition to this, you can also get yourself a personalized deal with the price of your choice. However, this limited offer is only available for up the 15 minutes after unlocking the app.
Also Read:
3. Trusted Housesitters
One of the reasons people usually avoid going on trips is who is going to look after the house or their pets. You cannot have your friends do this for you all the time. This is why Trusted Housesitters brings you the perfect sitter for your house and pets and that too for free!
Moreover, the app also gives you information on how you can travel to Ireland, have fun, and not exceed the already set budget. By following the various ways Trusted Housesitters provide you, you can save money and find places to stay free of cost.
4. PackPoint
Travelling is fun, and going to places is even more exciting but do you know which part is the most daunting of all? You guessed it right; packing and planning!
A lot of you may get overwhelmed easily when you have to make a complete list of things you will be needing on the trip. The impending fear of what if you miss an essential is always there. And then comes the part of packing up suitcases and having everything fit inside them.
But PackPoint solves all these problems by giving you pointers. You only need to put in where you're headed, the duration, and the activities you will engage in and as a result, this app creates a list for you all based on the information provided by you.
What's more? PackPoint prepares you for any weather changes and helps you pack accordingly.
5. Google Maps
It is hard to think what our lives would have looked like if Google Maps had never existed. Of course, we'd be navigating the old-school way but that takes us as much energy as time. Hands down, Google Maps is the most important travelling app you can have on your phone. It does more than just help you get around the city.
You can look up the easiest route to anywhere you are going. It also gives information regarding the traffic situation. Furthermore, Google Maps helps you make reservations for the restaurants you are planning to dine in or find the ones nearest to you. You can also read and write reviews of different places, restaurants, attractions, and whatnot.
You can also use the offline version by downloading a map of specific cities or areas.
Final Words
Travelling can turn out to be overwhelming at times. To make sure your trip becomes stress-free, we recommend downloading these apps on your phone while you are having a cross-country trip. So, don't take any chances and check these apps out today before it's too late.