Even though there's nothing as simple as sending or receiving email, storing the names, email addresses, and other contact information, creating calendars, task lists, etc., can help maximize your productivity. With Microsoft Outlook being among the world's most popular desktop email clients, you may be already using it but sub-optimally. Some great features of Microsoft Outlook that you may not have known of but which can boost your productivity:
Outlook Tips to Help Boost Your Productivity
1. Not Forgetting To Attach Files
There is nothing as embarrassing as composing a detailed mail and sending it off without attaching the document you wanted to. Sometimes, you scramble to apologize and send another email with the attachment, but you may not even notice your mistake unless the recipient points it out. Outlook can save you from this mortifying experience because if you type in the word "attachment" or "attached" in a new mail, it will prevent you from sending it off without attaching a document. Outlook will warn you that you may have forgotten to attach the file to the email. If indeed you had forgotten to attach the file, you can halt the sending process, attach the necessary file, and send the mail off. By the way, you can also insert pictures directly into the body of the Outlook email.
2. Updates Your Flights Details Automatically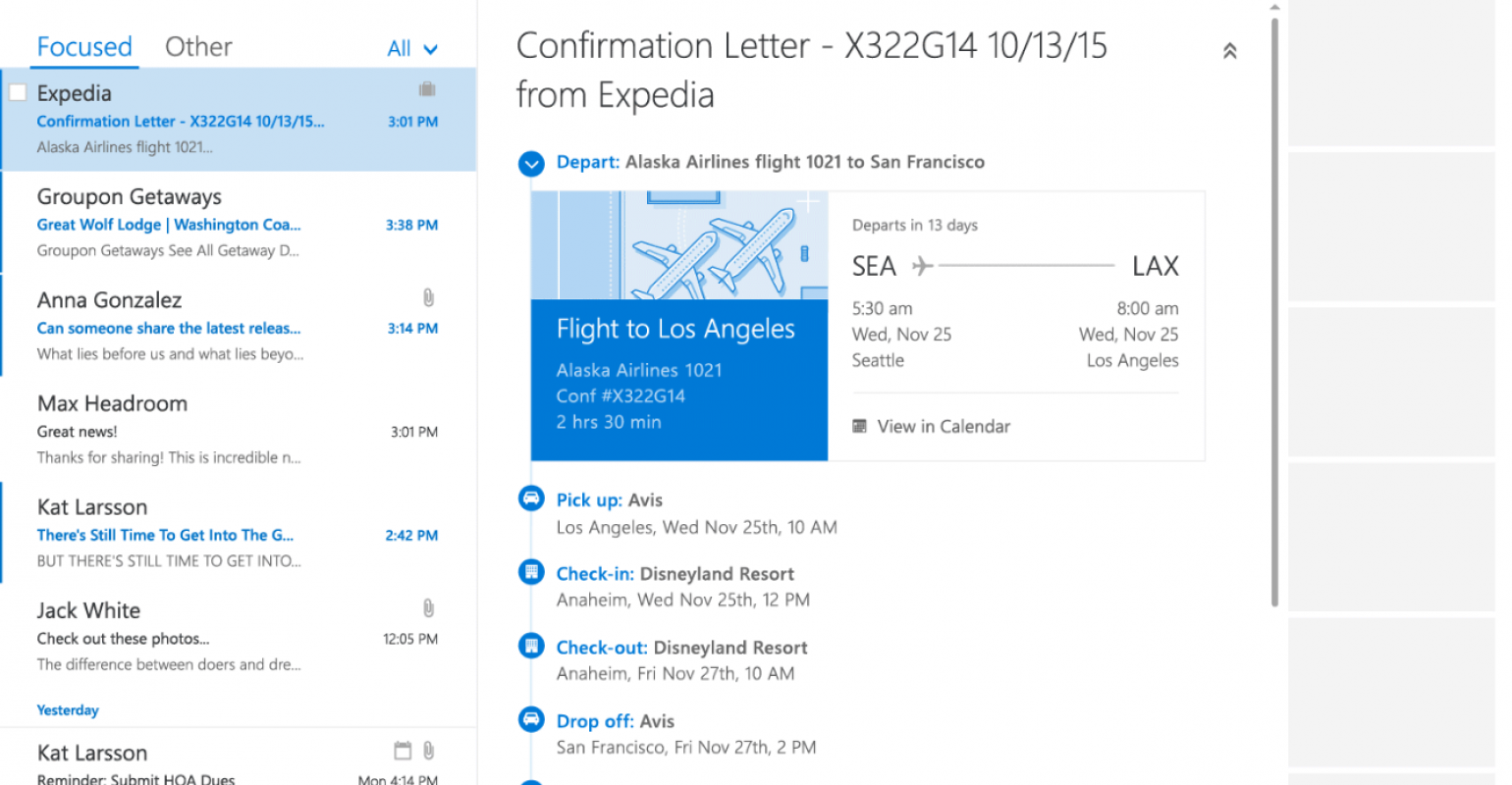 If you are a busy business executive, keeping track of your trips can be a pain. Fortunately, Outlook makes it easier to ensure that you do not miss a flight or forget about your hotel and car rental reservations. Outlook adds all the relevant details of your flights and reservations by picking up the details from your email. In addition to the dates and timings, it also stores associated information like links, tracking numbers, confirmation details, etc. However, despite Outlook giving you all the details on tap, you can still miss your flight if you get caught in traffic, be sure to leave for the airport on time.
3. Ignore Conversation Threads for Better Focus
Many times you can find yourself marked on emails without your knowledge, typically on distribution lists if you work in a large team. Because deleting every single email that comes your way can be a pain, you can choose to ignore the entire conversation. Essentially, it is as if you deleted all the existing messages in the conversation and ensured that any future mail in the same thread also move to the Deleted Items folder. By doing this, you can keep your inbox uncluttered and focus on the important stuff. Having a clean Inbox is one of the most effective tactics for preventing data corruption that requires you to undertake laborious and time-consuming outlook repair.
4. Important Message Alerts
When you are waiting endlessly for an important email, you find yourself constantly checking your inbox and willing the mail to arrive. When you are waiting for a job offer, news of a promotion, or the result of an examination, the wait can be interminable and the stress level high. Instead of staring at your Outlook inbox for hours, you can use the new item alert feature to alert you of an incoming message fitting the criteria you have set over all other applications you may be working on. The feature is very helpful since you can focus on other important jobs instead of fretting about an email that takes its own sweet time to arrive. According to Tech Target, the incoming messages will appear on the user's display regardless of what they are working on at that time.
5. Clean Mail Folders
Almost everyone has an Outlook inbox crammed with hundreds of messages that are duplicates of each other, having been sent by various recipients at different times in response to the original email. These emails continue to reside in your Inbox, even if you have responded appropriately to the ones needed. After some time, your Inbox tends to get choked, and it becomes more difficult for you to search for important emails when you need to find them in a hurry. Outlook provides a Clean Up email facility that allows you to delete all duplicate messages leaving behind only the unread ones or those containing vital information. You can use this function to have a trim Inbox with only important emails.
Also Read:
6. Easy Multitasking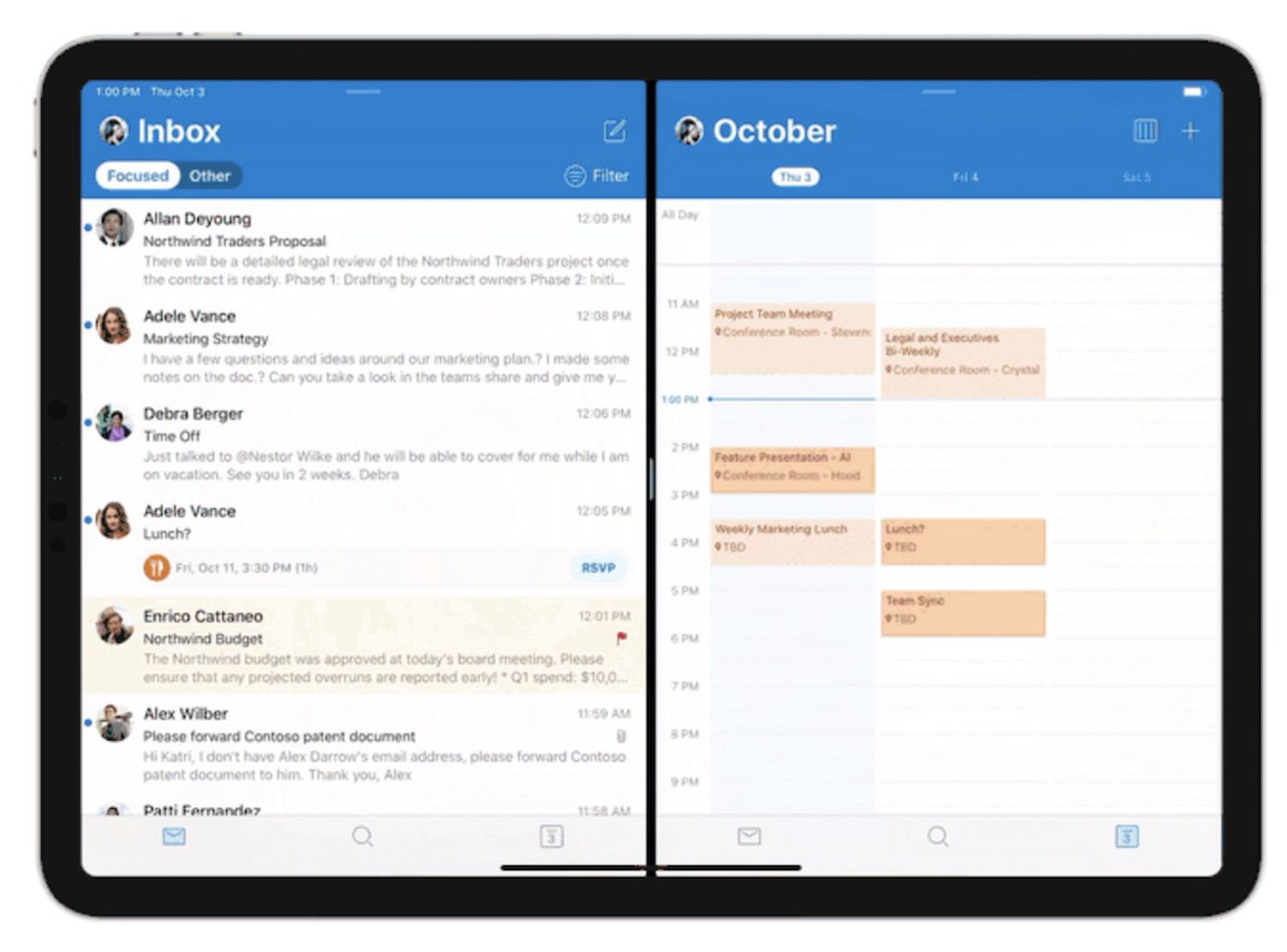 Microsoft Outlook has multiple functions, and you may want to toggle between your Inbox and other functions like Calendar, Tasks, Folders, Notes, etc. Outlook allows you to have multiple tabs simultaneously open, and you can switch between them by clicking on the relevant button on the Navigation Pane. You can right-click on the buttons if you want to open any of the options in a new Outlook window.
Conclusion
Outlook is a power-packed application that allows you to do much more than you would have even thought possible. While most users restrict themselves to using the mail and the calendar, there are plenty of features they can access to make themselves productive and efficient.