Have you wanted to start but have been wondering how to start a blog? According to statistics, every 60 seconds we send 16 million messages to WhatsApp, post 46,200 photos to Instagram and try to find the right person 990,000 times on Tinder. So, people are constantly exchanging and looking for information.
Yes, modern technology has made access to information fast and easy. Today you can find cheap car hire Edinburgh for your trip. You no longer need to go to the car hire office. Smart search robots will help you compare all the offers and choose the best car hire deal. This tells us once again that information rules the world. And if we don't find the information we need, we begin to create it ourselves. Starting a blog is the first step towards this.
A blog is a great way to share information or tell about yourself. If you want to create your own blog, the following web tools will come in handy…
Related:
How to Start a Blog; try these services:
WordPress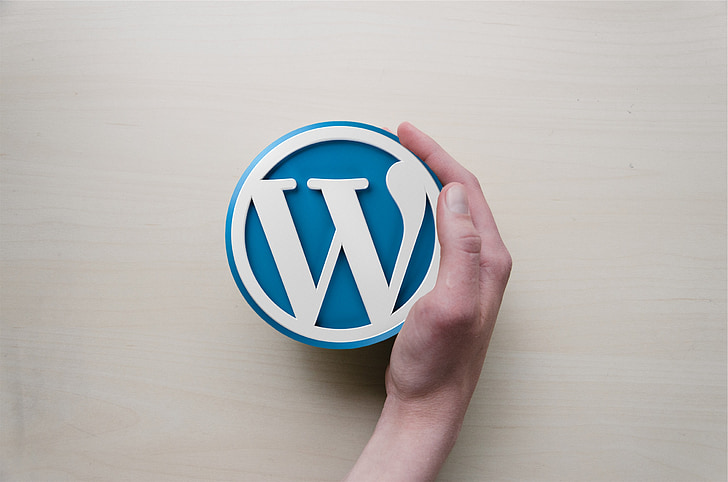 It's a flexible platform that is perfect for both beginners and professionals. You can create and design a simple blog in a few simple steps. The WordPress directory has many easily customizable themes to suit all tastes. And if you know the basics of web programming, you can change the design and functionality of your blog with almost no restrictions.
The platform offers your blog:
Free registration and creation;
Content optimization;
unique design with over 54 thousand plugins;
advertising options;
easy media management;
creating a mobile version;
variety of themes on the platform.
importing data from other platforms.
WordPress offers pricing plans for a variety of purposes. For a blog, the cost is $8 per month. This option gives you a free domain, online support, 6GB disk space, free themes, and no ads.
SilverStripe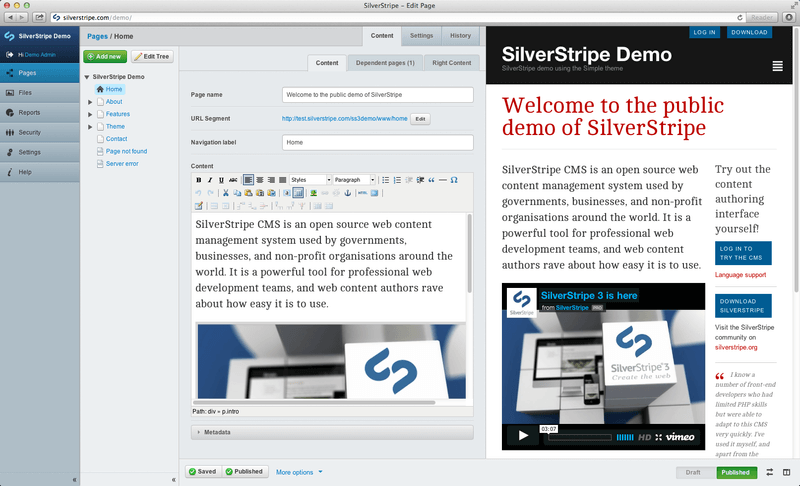 It's pretty easy for SilverStripe to make a blog. SilverStripe is a free CMS that comes with post preview and templates. The platform also provides tutorials for beginners and has a huge user community. In a matter of minutes, you can create both a blog and a forum.
SilverStripe's pros:
open source;
image editor;
simple search engine;
SEO support;
the ability to modify the admin panel;
lots of widgets, modules, and themes.
Drupal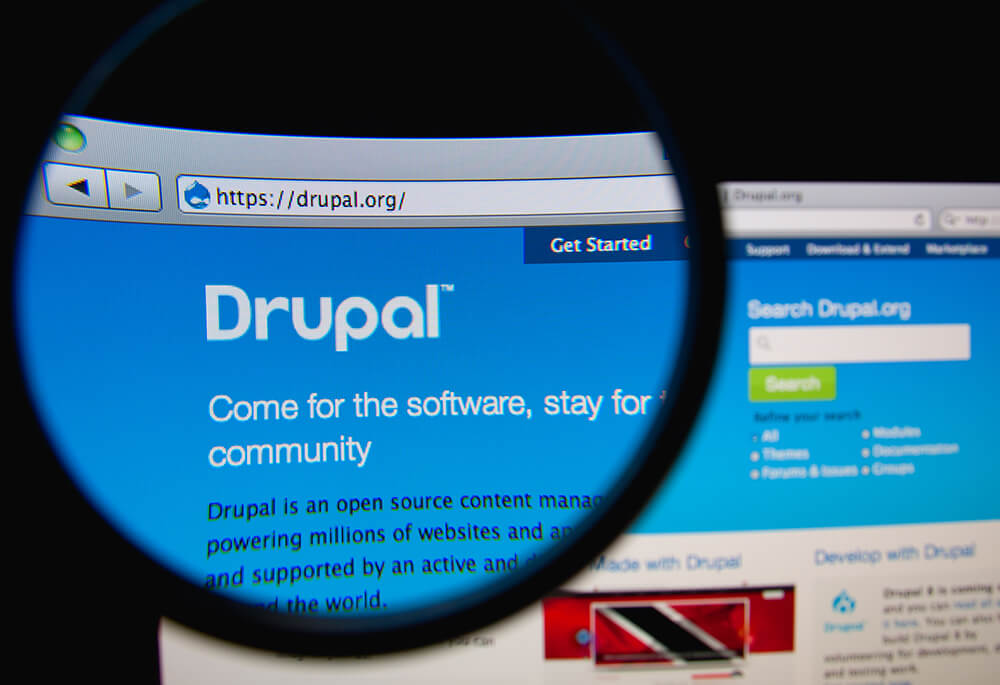 Drupal is a perfect CMS for creating a blog. The platform helps to develop a website of any complexity. This makes it an ideal option for experienced developers. However, it's also easy to understand for beginners. Creating a blog with Drupal is very easy. You register, choose a template, and customize it using an advanced visual editor.
Drupal provides the following features for your future blog:
many modules to choose from (polls, forum, etc.);
ability to manage large amounts of data;
lots of extensions;
excellent organization of blog materials;
high security;
wide community and great support.
You will need hosting to create your blog, but luckily you can choose one directly from Drupal. The system itself is absolutely free of charge.
Ghost
The Ghost system is perfect for those who are going to blog professionally. It was created specifically for blogs, but not for websites like previous CMSs. Ghost will allow you to create a modern blog with many benefits and a first-class design.
What does Ghost have to offer?
Hosting services;
Easy customization;
Open-source engine;
Simple interface with minimalistic design;
Customization for social networks;
Free commercial use;
Preview in the text editor.
Ghost offers a 14-day trial period for free. After that, the platform offers several options for a monthly subscription: from $29 for Standard to $199 for Business.
Tilda
An effective and stylish blog powered by Tilda has everything to become popular. This service is great for beginners. It allows you to perfectly present the material to readers, even without knowledge of design and programming. Ready-made templates will help you create a unique resource.
Tilda has the following benefits:
more than 450 blog blocks;
many tools, for example, to create a subscription form;
video covers, galleries, and other ways to organize your content;
high-quality typography;
Zero Block editor;
Search engine optimization and adaptability.
You can create 1 blog for free on Tilda. However, it's better to buy a Personal ($10/month) or Business ($20/month) subscription, which provides much more options.
Blogger
Blogger is a special platform from Google designed specifically for blogging. It's simple and suitable for novice users. Although it's absolutely free, the site will allow you to make money on a blog thanks to Google Adsense. You can also get a domain for free or use your own.
Blogger Pros:
customizable templates;
Google Analytics tools;
templates with ready-made designs;
great community.
Medium
A blogging platform from the Twitter creators is designed specifically for writers. Plus, it's completely free of charge. You only need to use your own domain name. As for the popularity, more than 60 million readers visit the platform per month.
Working with Medium is intuitive and offers the following features:
service for tracking statistics;
topic rubricator;
convenient article editor;
video embedding and import;
possibility of joint blogging.
The platforms offer different blogging opportunities, so you need to keep in mind the purpose of your blog. If you want to make money on blogging, it's better to choose paid and ad-tailored sites. They have a rich set of options, ready-made templates, widgets, and other materials for professional work.