Did you know that most social media videos are watched on mute? Just as an example 85% of Facebook videos are watched without sound. Whether in busy places or quiet moments, people consume content on the go. Subtitling your videos taps into this trend, making your content accessible even in muted environments. But the impact goes beyond convenience. With nearly 20% of the global population facing some level of hearing loss, for many subtitles have become a vital bridge to understanding video content fully. With subtitles you are not just increasing reach – you're fostering inclusivity and ensuring your message resonates with a diverse audience, including a global audience with translated subtitles. In this review of NOVA A.I.'s video subtitle generator, we will look into how it works, how you can create subtitles for video, details about editing and export options, a critical discussion about accuracy, translation of subtitles, pros, cons, and pricing.
Table of Contents
How to Auto Generate Video Subtitles
NOVA A.I.'s Video Subtitle Generator uses AI technology to automate the process of subtitling videos. More precisely it uses speech recognition and advanced language algorithms. It's able to subtitle videos in more than 100 different languages, and creators can witness the magic of this automation in action. A few minutes after uploading your video and selecting the auto-subtitling feature, the platform's AI algorithms can diligently analyze your content. The result? Subtitle cards seamlessly appear on the "Subtitles" panel, transforming the arduous task of manual transcription into a swift and efficient automated process. This not only saves precious time but also ensures accuracy and consistency across subtitles.
Comprehensive Subtitling Methods for Every Creator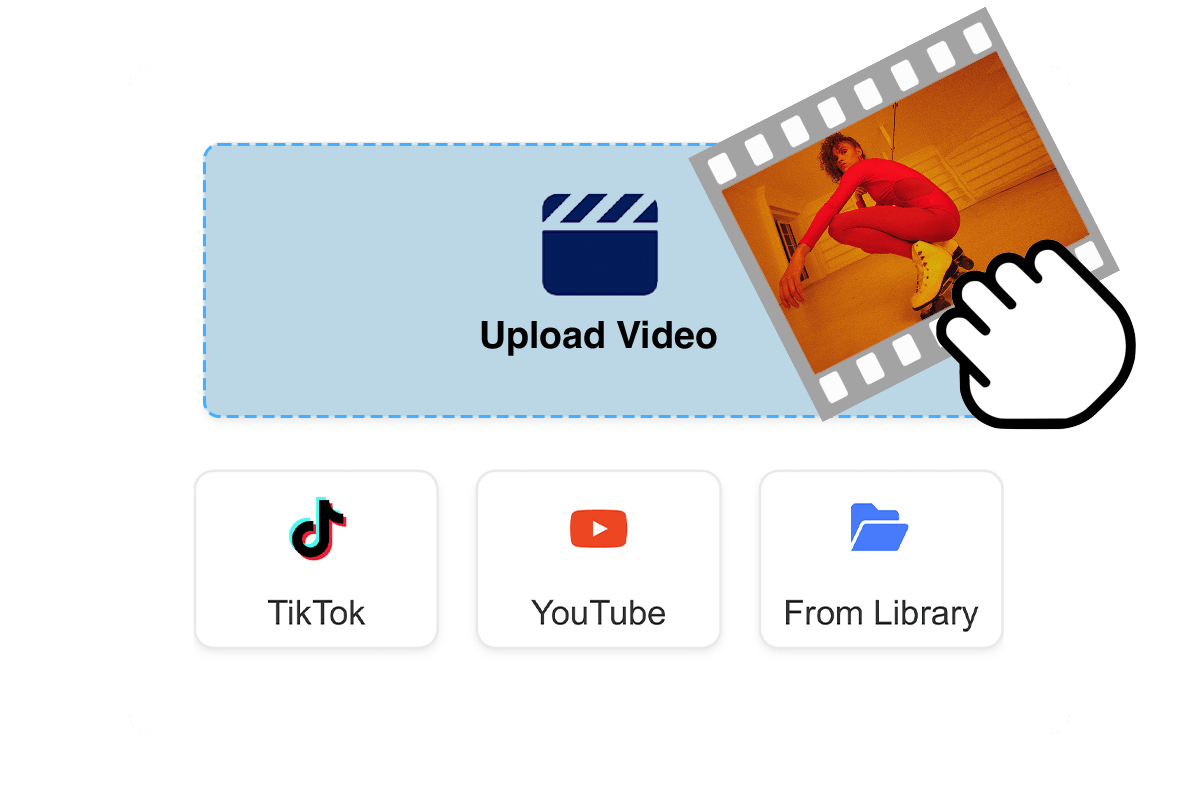 NOVA A.I.'s commitment to catering to a wide range of user preferences is evident in its diverse subtitling methods:
Auto-Generate Subtitles: The most popular subtitling method is to have the software automatically generate subtitles for videos. With just a few clicks, it transcribes spoken content into written text, saving you time and ensuring consistency and precise subtitles.
Upload Existing Subtitles: The platform recognizes the value of pre-existing subtitle files and allows users to upload SRT or VTT files. The automatic synchronization of timecodes simplifies the process, and users can conveniently edit text within the platform.
Manual Subtitling: If you have specific content nuances that require manual attention, you can type subtitles manually – either all of them or simply edit in the auto-generated subtitles. This ensures that your subtitles are crafted with precision and care, maintaining control over content and timing.
Editing Options
In the "Subtitles" panel, where all the AI-generated subtitle cards are displayed, users are granted comprehensive control over the appearance and timing of subtitles. By clicking on a simple palette icon, the door to customization opens wide. From here, a variety of editing options come to life, enabling users to adjust the start and end times of subtitles, as well as modify their color, font, and more. This level of granular control ensures that subtitles match the tone and context of the video seamlessly.
Editing Options Include:
Font: NOVA A.I. enables users to select from a range of fonts, allowing subtitles to harmonize with the overall visual style of the content. Whether the video demands a professional demeanor or a playful touch, the font choice can significantly enhance the viewing experience.
Color: Subtitle color goes beyond aesthetics; it influences readability and accessibility. NOVA A.I. allows users to personalize subtitle colors, making them stand out against the background while remaining easy on the eyes.
Size: The size of subtitles is crucial for readability, especially across different devices and screen sizes. NOVA A.I. permits users to resize subtitles for optimal legibility without compromising on the aesthetic appeal.
Position: Usually subtitles are placed at the lower bottom of the screen. However, sometimes a strategic placement of subtitles prevents obstruction of vital visual elements on the screen. NOVA A.I. caters to this by granting users the ability to adjust subtitle positioning, ensuring they seamlessly integrate with the on-screen content.
Subtitle Effects: There are various subtitle effects available in the editing section that can make your subtitles even more engaging and dynamic, and add an extra layer of creativity to your videos.
Background: The background against which subtitles appear can impact their visibility. NOVA A.I. understands this concern and provides options to adjust the subtitle background for enhanced contrast.
Also Read:
Export Options
NOVA A.I. offers multiple subtitle export options tailored to suit different platforms and preferences:
Hardcoded Subtitles: For creators who want to ensure that subtitles are an integral part of the viewing experience, the platform allows hardcoding subtitles directly onto videos. This eliminates the possibility of viewers disabling subtitles, making content accessible to all.
Downloadable Subtitle Files: Alternatively, the platform offers the option to download subtitle files in popular formats such as SRT, and VTT. These files can be seamlessly added to video players like YouTube or VLC, enhancing the reach of your content across various platforms.
Download text files: TXT files consist of unformatted text and are commonly used for subtitles. Opting for TXT format when downloading subtitles can prove advantageous, allowing a fast acquisition of subtitle scripts from videos or favorite movies. Additionally, the subtitle script can be shared in the video description or repurposed for generating supplementary content like website blog posts.
Accuracy and Proofreading
NOVA A.I. leads the way in automatic subtitle addition, delivering up to 96% accuracy through rapid transcoding. The tool ensures that your videos' spoken words seamlessly transform into written subtitles. While high-quality AI excels in transcription, we encourage you to proofread the subtitles to align content with your intent. Some words might have been misheard by the AI, as factors such as background noise and unclear audio or speaking can affect the accuracy of the transcription.
Automated Subtitle Translation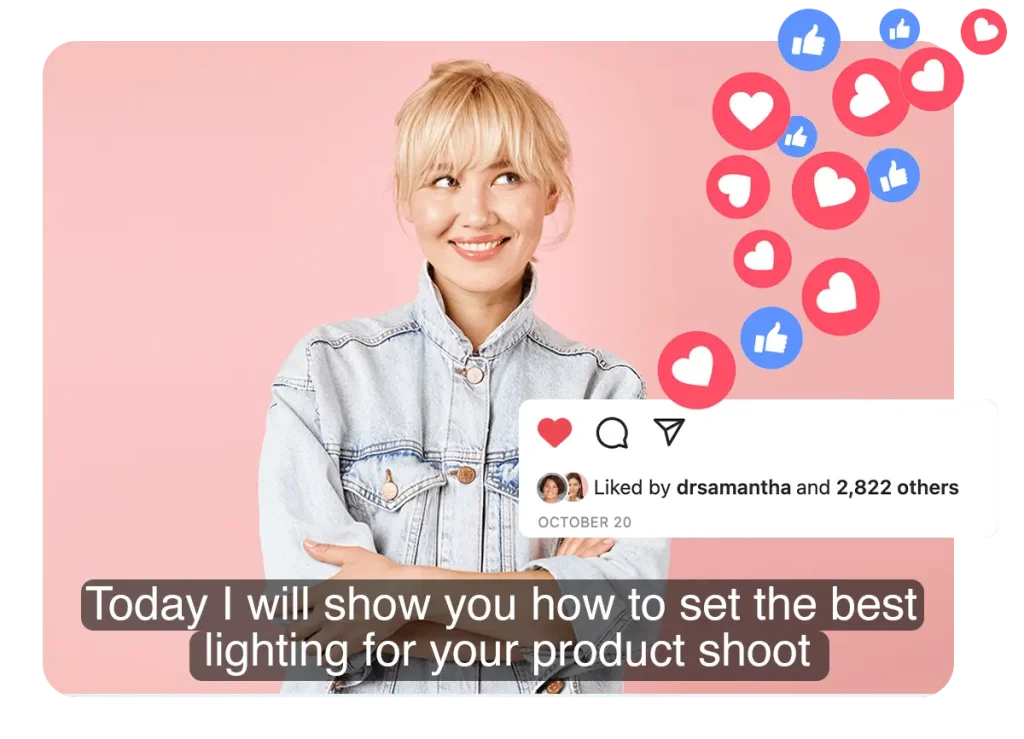 In a globalized world, language diversity can be both a challenge and an opportunity. NOVA A.I. takes language inclusivity to heart with its automatic subtitle translation capabilities. With the ability to translate into more than 100 different languages and dialects, creators have the option to globalize their videos in a matter of minutes. However, while the process of transcribing speech into text with AI is very precise, the translation capabilities are less accurate in general due to the many different language characteristics. The translation is based on advanced language models that translate into complete and most times accurate sentences as opposed to old-fashioned word-by-word translation, and for that reason, AI-assisted translation is super useful for translating shorter material such as social media videos and to help professional translators streamline their work. Proofreading translated subtitles is of course very recommended. However, not everyone has the option to do so.
Pros, Cons, and Pricing
Pros
Simple to use
Accurate subtitle generation (96%)
Supports 100+ transcription and translation languages
Many editing options
SRT, VTT, TXT download
Compatible with MAC, Windows, and Linux
Browser-based, so no need to download software
Free version available
Cons
Proofreading is still needed for correcting potentially misheard words
Limited use in the free version
No mobile version is available yet
Conclusion
To sum up, NOVA A.I.'s video subtitle generator offers helpful solutions to subtitle and translate videos quickly and accurately with the help of AI – enabling content creators to easily enhance video accessibility and engagement. NOVA A.I. gives access to extensive editing options, taking into consideration the importance of proofreading and editing subtitles, and offers various export options including hardcoded subtitles, SRT, VTT, and TXT files.