Every day you communicate with your employees, customers, and potential customers. Business Communication is so habitual that we don't stop and consider its impact on business. Business communication involves passing information between people in and outside a company. Therefore, effective business communication between the management and employees can help achieve business goals. So, how do you make the best of business communications to improve your company's success?
1. Find the Right Communication Channel
There are different communication channels you can use depending on the nature of the message. So, you need to choose a communication strategy that communicates your message clearly.
A channel used for internal communication may not be the best for external communication with clients. For example, if you would like team communication to make a formal announcement, you can use an office email or create a company memo. On the other hand, if the message is non-formal, you can use instant messaging or phone calls.
To choose the right communication channel, you need to consider your audience. Is it team communication, or are you looking to communicate with your customers? Good communication always begins by identifying the audience and then finding the best communication strategy.
2. Enroll Your Team in a Business Communication Course
Your employees interact with customers daily. Therefore, you need to ensure they have the best business communication skills to retain customers. The first step towards making the best of business communication is taking a business communication course with your team.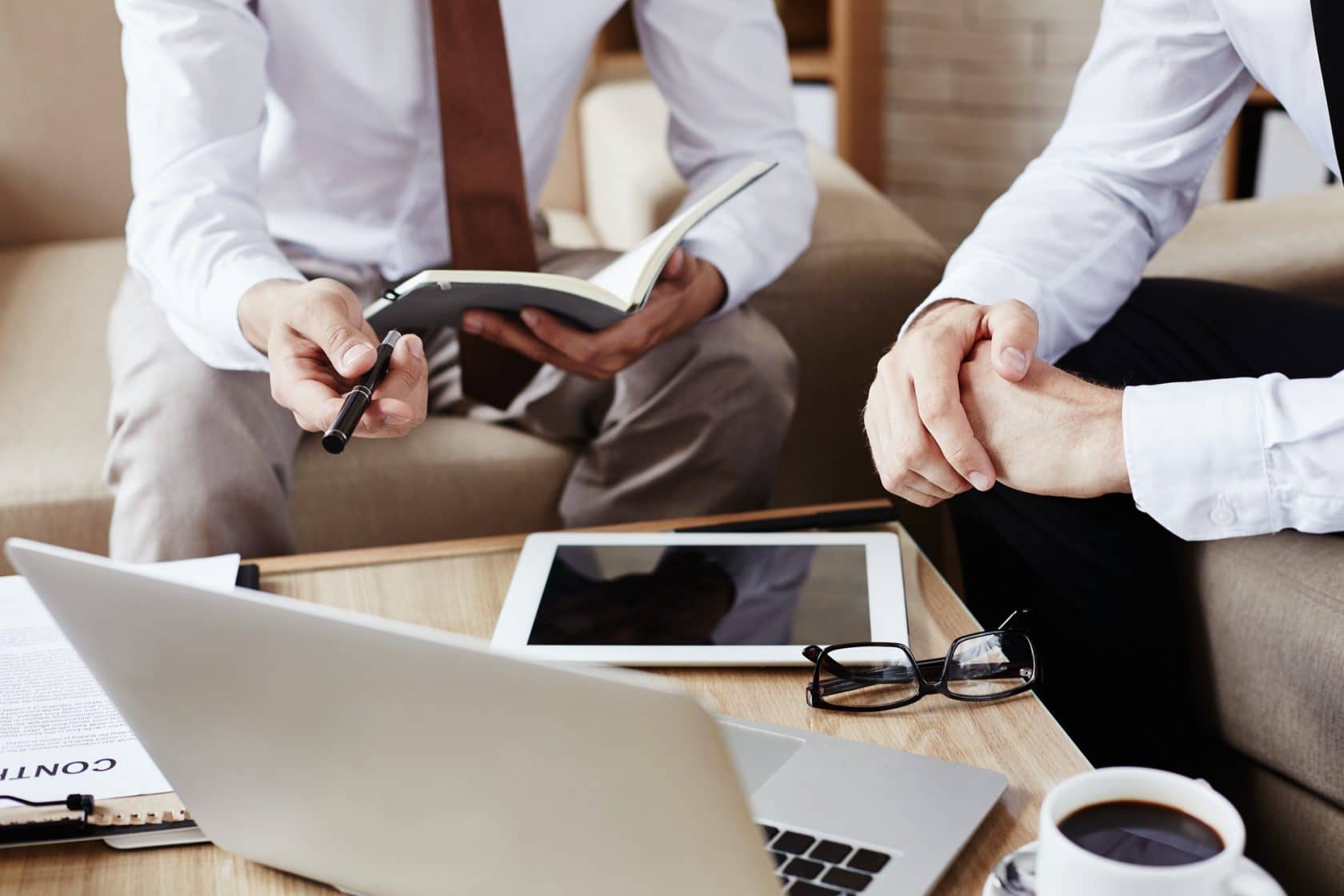 The course will teach your staff the different types of business communication. Additionally, it will teach them how to use various communication tools like Slack. Thanks to the pandemic, there are many online classes that make it easy to study at a time convenient to your schedule.
Besides, you can also sign them up for webinars and have them use online tutorials to practice their communication skills. A business communication course can also help your team members know how to use business communication tools like video conferencing, VoIP, social media apps like LinkedIn, and other comms.
3. Use Digital Digital Signage
In this technological era, you need to use technology to make the best of business communication. Social media presence and networking are major communication channels that both small businesses and big-sized companies can use. Indeed, technology makes it easier and more effective to compare. For instance, using an intranet within the business or social media apps enables you to communicate efficiently and quickly. Other best practices include instant messages, phone calls, and digital signage.
Digital signage uses existing company infrastructure to offer real-time communication options. It needs minimal effort as it only needs an intranet network connection, a smart device, screen sharing, and workspace apps within the company.
Moreover, since digital signage comes in different sizes and is easily customizable, it can be used for internal communication and external communication. Digital signage is ideal for businesses in different industries and comes in premade templates, making it effortless to pass your message. Additionally, they can be used to communicate pricing to customers or create dashboards and showcase them in project management.
4. Pay Attention to Your Team Members
Employee engagement is vital to every organization and is based on communication between employees and the organization. Actually, proper communication with team members leads to improved employee engagement with the right collaboration tools, which results in better business success. When there is team collaboration, the employees will handle their workflow better, increasing their individual and organizational performance. Additionally, since they will be motivated, it will increase employee retention.
Paying attention to your employees will also ensure consistency as there will be clear instructions on what is expected from them. It will also promote two-way feedback, which encourages a culture where team members can share knowledge ideas and act on them.
Also Read:
5. Invest in Collaboration Tools and Communication Software
Did you know that 86% of business owners attribute poor communication tools as a cause of business failure? Without proper collaboration tools, there will be ineffective internal communication. Unfortunately, employees cannot perform optimally with incomplete communication that forces them to piece together bits of information.
Luckily, there are numerous collaboration tools you can invest in for better business communication. For example, Microsoft Teams offers instant messaging and ensures all members of your business remain organized. It allows cloud storage and works well on mobile devices, both Android and iOS.
Microsoft Teams also offers versatility as it has a video call integration. Thus, you can make or join zoom calls alongside other video calls. Therefore, it is an effective communication software that every business can use.
Takeaway
Business communication ensures a constant flow of accurate information within and outside the company. What's more, it ensures all team members of the company work towards a common goal while keeping clients in the loop. Use the tips above to make the best of business communications.