This article discusses the software tool Bitlocker for Mac for opening BitLocker protected drives in MacOS.
Data backup and migration are frequently performed using USB flash drives and portable hard drives. Microsoft launched a data encryption mechanism called BitLocker, which has been a built-in feature since the release of Windows Vista, to prevent unauthorized access to those internal and external discs. However, the Bitlocker for Mac is not available as of now.
BitLocker is a powerful encryption technology that comes standard with the Windows operating system, and it's a terrific way to safeguard your data on both internal and external discs. As a result, once the external hard disc or USB flash drive is secured with BitLocker, you won't have to worry about data leakage. When the pre-set password is entered, the encrypted drive becomes accessible. As a result, many users, like myself, are adamant about encrypting an external drive with BitLocker when it contains vital files or data.
Bitlocker for Mac
1. UUByte Bitlocker Geeker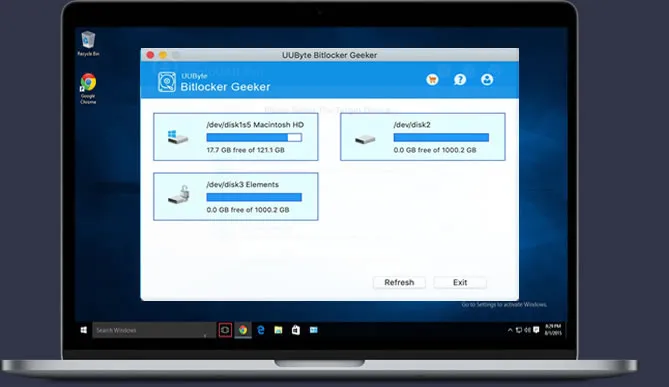 Have you tried but failed to open a BitLocker encrypted drive on a Mac computer? This is a typical problem because Mac does not support accessing external drives that have been encrypted with BitLocker, a Windows-based encryption solution. Don't get too worked up! UUByte BitLocker Reader for Mac gives you two options for reading BitLocker drives on your Mac.
Features:
Unlock with Password
Unlock with the Recovery key
Compatible with AES 256-bit
Support Different File Systems
Read & Write Operation
Work on the latest macOS
2. Hasleo Bitlocker Anywhere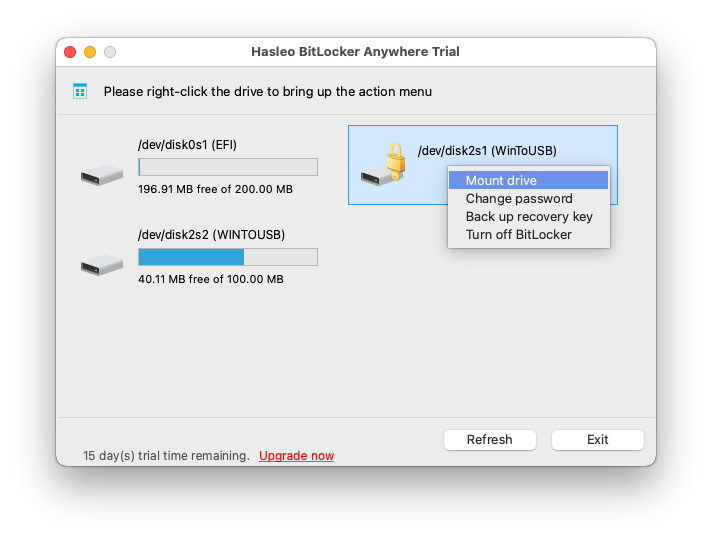 Hasleo BitLocker Anywhere For Mac is a free BitLocker for mac that provides an ALL-IN-ONE BitLocker solution for macOS and OS X users. In macOS and OS X, you can use it to encrypt drives with BitLocker Drive Encryption, decrypting BitLocker encrypted drives, reset the password for BitLocker encrypted drives, mount and unmount BitLocker encrypted drives, and access, read, and write BitLocker encrypted drives.
Features:
Mount & Unmount BitLocker-Encrypted Drives
Full Read & Write Access to BitLocker-Encrypted Drives
Encrypt Drives with BitLocker Drive Encryption
Decrypt BitLocker-Encrypted Drives
Change Password for BitLocker-Encrypted Drives
Export BitLocker Recovery Key & Startup Key
Also Read: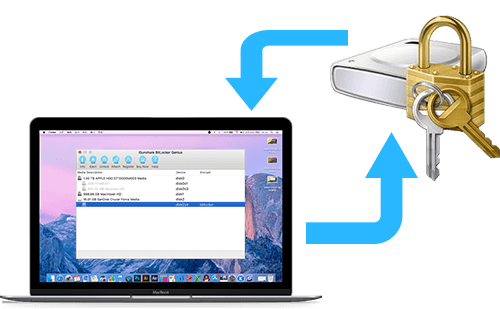 On Mac, you can use iSunshare BitLocker Genius to unlock a BitLocker encrypted drive using an open password or a recovery file. As a result, you can move files and folders between the BitLocker drive and your Mac machine. Once the BitLocker encrypted disc is mounted, reading and writing to it on a Mac computer is a breeze with this Bitlocker for Mac.
The DMG file is a Mac OS image file that is equivalent to the ISO file in the Windows operating system. We can't open the DMG file directly by default. To open a DMG file, you'll need to use a third-party BitLocker for mac like iSunshare BitLocker. This software's attach function allows you to open, read, and write *.dmg files as needed.
Features:
Mount or unmount BitLocker encrypted drive on Mac.
Read & write the BitLocker encrypted drive on Mac.
Conclusion
Although there is no official way to access a BitLocker encrypted disc on a Mac, third-party software can provide alternatives. These BitLocker for Mac applications assist you in doing the same, without any hassle.
In conclusion, BitLocker for Mac allows you complete control over your BitLocker encrypted hard disc or USB device, as well as several alternatives. However, all the applications listed above do not provide you with the same features as some of them you can only read and write encrypted data, and you won't be able to modify the BitLocker encrypted USB drive's password or decrypt it. Now that you have the ball in your hands, you may choose which action you wish to do with your BitLocker encrypted drive.