One of the strengths that differentiate the cameras of the manufacturer Yi from those of Xiaomi (and collaborators) is the existence of official software for Windows and Mac. A tool with which you can live view your security cameras on your computer even if you are in a remote location.
Until now, the only alternative we had to manage Xiaomi Mi Security cameras was to install the Mi Home app through an Android emulator (such as Bluetacks or Phoenix OS). However, it was not a stable solution, at least in my case.
But we have good news:
And as we have already tried it, I request you to continue reading to know how to install it and what functions it incorporates.
Note: Updated version of this application is available with the option to select server region and language, Head over to the below link.
How to Control and View Xiaomi Security Camera from PC?
As we have advanced, this application is only compatible with Windows (XP / 7 / 8 and 10) and although all the texts and menus are in Chinese, its interface is simple and intuitive.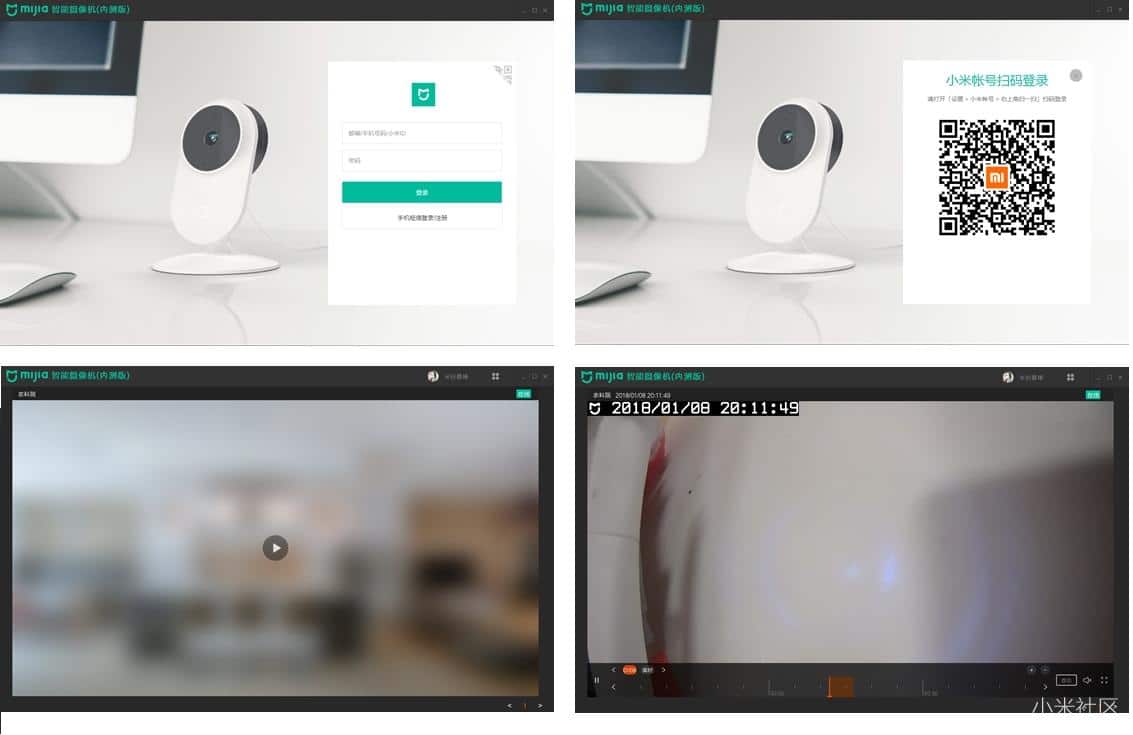 Above all, it will allow you to Live View your Mi 1080p Basic and Mi 1080p 360 Security Cameras.
The Software currently supports only the Windows Operating system, It is not compatible with macOS, and other Linux OS.
You Might Like: 13 Best Android Emulators for PC and Mac To Download
Among the functions of this software we highlight:
Ability to adjust the camera, such as video quality, sleep, status lights, etc.
Support for detection configuration, including record management.
Built-in functions for camera playback, pause, forward and rewind recorded videos, turn sound on and off, etc.
Possibility of operating several cameras at the same time, dividing the screen into 1, 4 or 9 windows.
Possibility to move the orientation of compatible cameras.
Xiaomi Mi Camera Software Installation Method
If you want to have this application on your PC, follow the below steps:
1. Download the latest Mi Camera exe
Download the latest available version " MiCamera-1.0.12060.2.exe " from our link and double click to run. Mind you, there are links in other forums that are corrupt and do not work.

Download Mi Security Camera Latest Version
2. Follow Installation Instructions
Do not be scared by strange characters. Just choose the installation location of the software, by default in " C: \ program files (x86) \ Xiaomi \ MiCamera " and click continue (lower left button).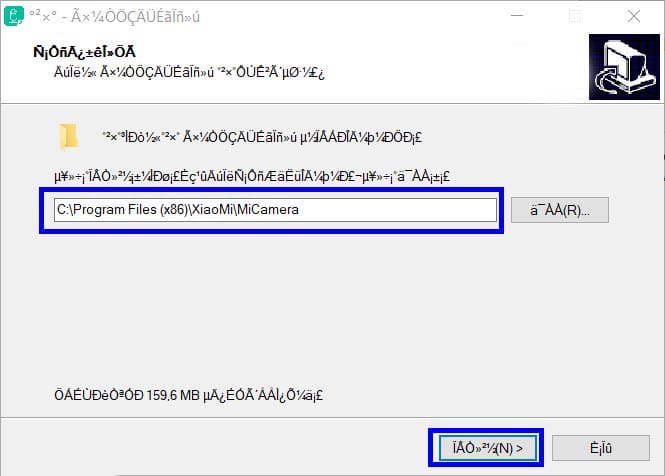 3. Run the Application
The Mi Camera application works with our Mi Home account. So we just have to enter the username and password in the main window. Make sure that you are on the Chinese Mainland Server and all your devices on the same server as the app currently supports only the devices that are linked on the Chinese Mainland server.
Then we will click on the green button to access the interface and show us the cameras; as long as we have them previously linked to the Chinese server
Mi Camera Portable Version
There is a portable version also available for this software that can be run directly from USB drive on any computer. The version is a mere 66 MB in size and is very easy to use.
To do this, download the Mi Camera portable.zip file from our link, unzip it into a pen drive and double click on the "MiCamera" icon to execute it.
Download Mi Security Camera Portable
It only remains for Xiaomi to open the range of compatible cameras and edit this amazing piece of software by adding at least English. This would solve one of the most requested requests by users of Mi Security Camera. Have a PC application that allows us to have control of our cameras.