What a world we live in where not only is it fairly straight forward for a virtual novice to get a blog or basic website set up, there are also many awesome free themes to choose from to take your website to the next level. You don't need to have an eye for design, be able to code or anything else overly technical now to launch your own professional looking website.
All you need to do is choose what type of web hosting plan you want and you can have a WordPress site published with a one-click install option. The next decision is pretty important – which theme to use. Themes are great because they take care of all of the layout details for you. If you don't want to spend time moving content around or adding new icons or other content features then you can pretty much pick one that is ready to go once you add your own logo and text. Setting up a new photography business? Simply, pick a theme that is already set up for that exact purpose. The style, even the images can be used with just a few tweaks to add your own business details.
So that is what make themes so great, they save loads of time and helps even the least savvy website owner get their site up and running. The biggest problem you will probably encounter is whittling your choice of theme down to one because there really are so many fantastic ones available. We have rounded up some of the most popular themes right now to give you some inspiration:
Bento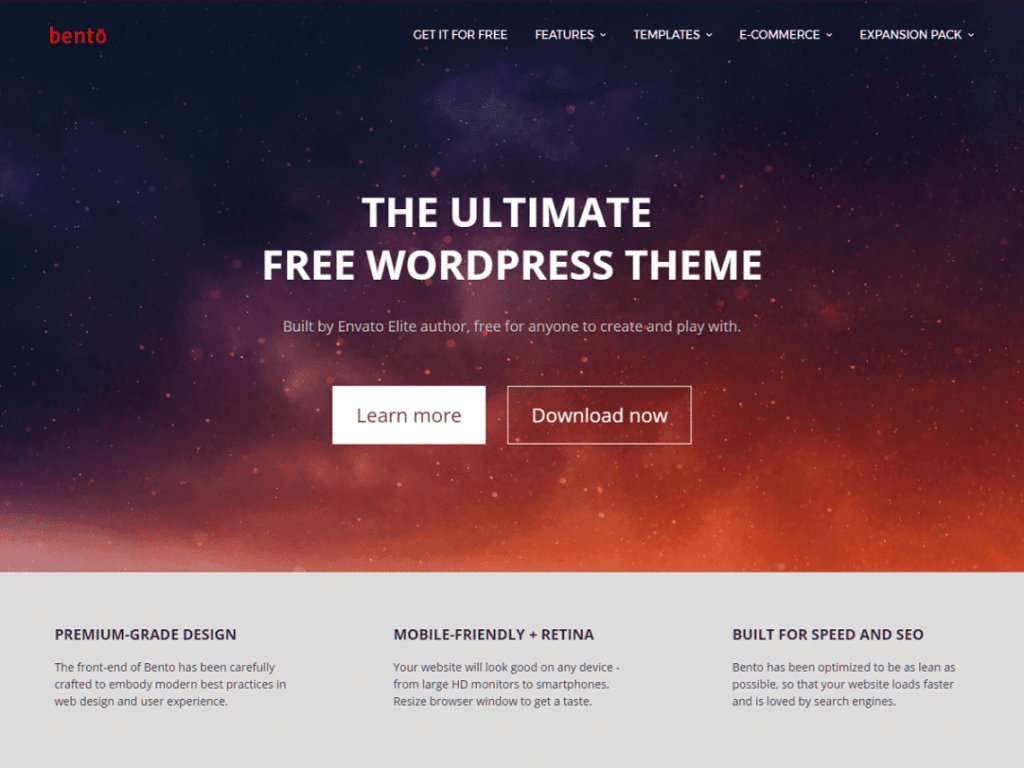 This theme is fairly popular with over 7,000 installs. Described as having 'premium-grade design', it has all of the top features of a great WordPress theme. Bento is a responsive theme so it works across mobiles and tablets and it also includes a library of great icons to use as well as some nice looking fonts.
Download Bento WordPress Theme
Twenty Seventeen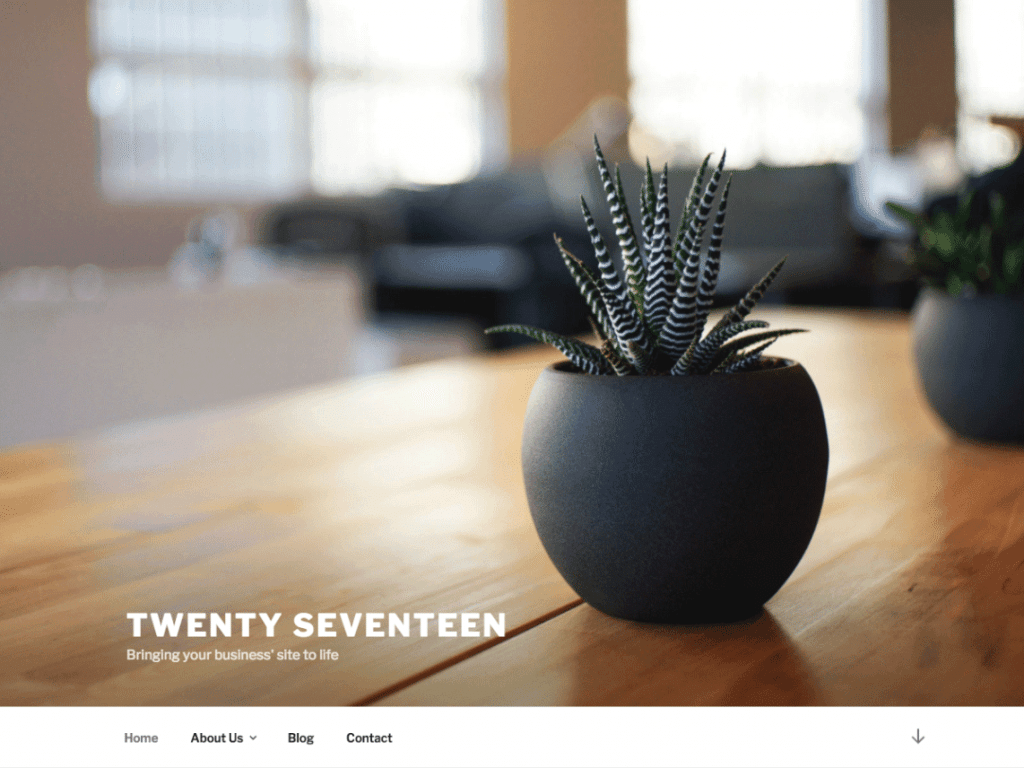 WordPress comes with a default theme already set up ready to use and a new one is launched each year. So Twenty Seventeen is obviously this year's offering, as they are quite logically named after their year of introduction. Twenty Sixteen and previous years are also available and because they are WordPress' very own themes, you are less likely to encounter any of the possible technical issues that come with going with other developers' themes. With over 1 million installs, you know that is one of the most used themes out there, so it goes down to whether you want a theme that is trustworthy and reliable but similar to everyone else's or if you want a design that is a bit more unique.
Download Twenty Seventeen Theme
Sydney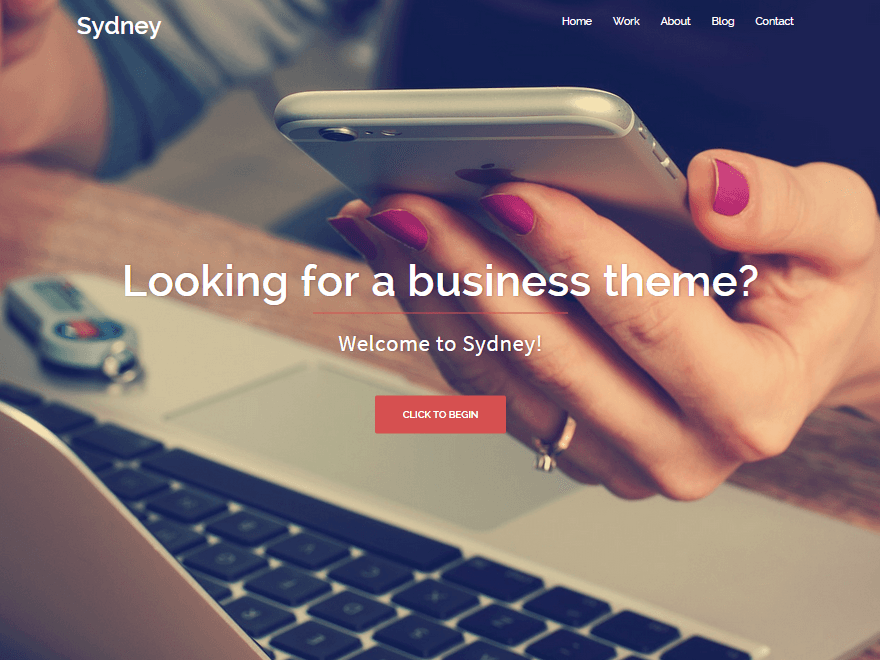 Another popular theme that is ideal for businesses looking for a professional looking design that they can customise for their own brand. With over 100,000 installs and great reviews from happy customers, this continues to be a well-regarded theme from athemes. All you need to do is upload your own logo, customise your colors, add your own text and you are ready to go!
Download Sydney WordPress Theme
---
New themes are being rolled out on a regular basis and developers are constantly introducing great new features and plugins to use with any of the themes that you choose. When you are choosing your theme, take a look at the reviews and number of installs to check that you aren't taking any risks. If you spend ages creating your content and then there is an issue caused by the theme, you want to know that their customer support is good and that they will get