How to know who viewed my profile in Truecaller for free. This is a question that a lot of people want the answer to. Truecaller is one of the biggest mobile phone data companies in the world. They have revolutionized the industry and brought a change for every customer. Almost every other mobile phone in India is using Truecaller. It comes quite handy because of the various features that it offers. It has even made sure to remove spam calls from India.
If you are using Truecaller you must be aware that you do not answer more than 90% of the calls listed as spam on Truecaller. This has helped customers prevent a lot of scams and spam calls. There are a lot of other benefits attached to Truecaller and because of the fact that almost everyone has downloaded the application, people have a tendency to check a particular mobile phone number on Truecaller.
Probably you have also received the notification saying somebody viewed your profile on Truecaller. One of the major problems with truecaller is that checking who viewed your profile is a premium feature. You basically have to buy the premium version of Truecaller to get the info about the person viewing your profile.
We have solved this problem for you. In this article, you will find easy ways to find how to know who viewed my profile in Truecaller for free.
The best part about the ways that we are going to discuss is that you will get the full premium version of Truecaller for free. You can use this method to even get other benefits of Truecaller attached to the premium account.
1. Using the Official TrueCaller Referral Program
Truecaller is promoting its official referral program to grow its customer base. You can easily use this program to get your free version of Truecaller. To participate in this program you just have to click on the navigation drawer and click on invite friends.
You just have to share this link with your friends and family. Anyone who is not using Truecaller but download it using your link will qualify as a referral. Both of you will get Truecaller Premium free just by doing this activity. This will help you to find whosoever checked your profile in Truecaller.
You can invite as many contacts as you want and get many weeks of free Truecaller Premium! You can read more about the Referral Program on the Truecaller Blog.
2. Using Google Opinion Rewards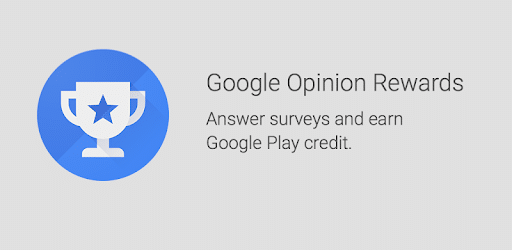 This is the most effective and easy way to get Truecaller Premium for free. Google opinion rewards is an application by Google which rewards people for participating in surveys. To participate and get Truecaller Premium for free, you need to download Google opinion rewards application from Play Store.
After installing the application you can fill in the basic detail to register yourself for the application. After the registration, you will start receiving a lot of surveys in which you can participate and you will be rewarded for every successful completion.
All the money that you will be earning in this application can be used to buy any premium application from the Play Store. Once you have earned enough money to buy Truecaller premium, which is not that hard, you can buy and start using Truecaller premium.
Also Read: How to Get TrueCaller Premium for Free
3. Using the Promo Codes
The first step will obviously be to install the application on your phone. If you do not have Truecaller application downloaded on your phone, you can easily download it from the Play Store.
When you open the application, you need to type in #TRUEREB in the search option given in the application. After typing the promo code, you will see the option of confirming it and after this option, you will get the access of Truecaller Premium for 2 months.
This promo code is actively being promoted by Truecaller to grow its customer base. This is a completely free method and will help you to use all the premium services for free.