Truecaller is an app that is used by almost everybody today. It has developed itself as one of the biggest mobile phone network services in the world. So in this article, I am sharing some of the working methods to grab Truecaller Premium for Free. You can easily get to know the name of the person from their phone number using this app. It has especially helped in curbing spam phone calls and also helped in preventing a lot of scams from happening. After the latest updates, you can also get to know if a person is currently on a call or if the mobile phone is idle before calling them.
Truecaller also has a premium account which offers a lot of extra services. We would like to enlighten you about some of the key benefits of the premium account:
1. The first and the most appealing feature is that you can get the information of the person who sees your profile. It tells you the exact details of the person who was checking the details of your number
2. There are no ads in the premium version, so you won't have to bother yourself with the pop-up ads that keep disturbing you.
3. You will also get the option of call recording and you can record your calls using the Truecaller app itself
4. You also get a Truecaller premium batch which is visible to everyone who calls you
We would like to discuss the various ways by which you can get this premium subscription for free in 2020 –
1. Using the Official Truecaller Referral Program
Back in 2018, Truecaller launched its referral program in which you can get a Premium upgrade for free just by sharing your unique link with your friends and family members. Each install that will happen with your link will give you a week of Truecaller Premium for free and there is no limit on how much free weeks you can get. To get your referral link just follow the below steps:
Open the TrueCaller app on your Android or iOS device. Once in the app, click on the Navigation drawer and then select "Invite friends".
Next, follow the wizard and invite your contacts who are not on Truecaller.
Lastly, when your contacts install Truecaller and register with their number, both of you get Premium free for a week!
You can invite as many contacts as you want and get many weeks of free Truecaller Premium! You can read more about the Referral Program on the Truecaller Blog.
2. By using Google Opinion Rewards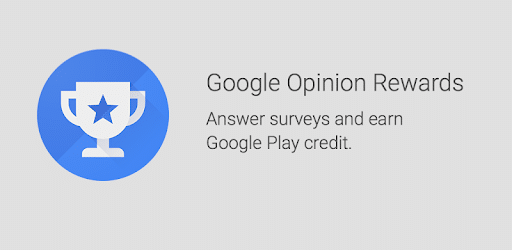 Google opinion rewards is an official app by Google by which you can opt for surveys and earn money without giving your bank or credit card details. The same money can be used to buy premium apps on the Play Store and thousands of people have used this method to buy premium apps worldwide. We would like to discuss the step by step procedure to get Truecaller Premium for free using Google opinion rewards –
1. The first step is to download the Google opinion rewards from Play Store
2. Then you have to fill out some basic information about yourself to sign up for the program
3. After signing up, you will be eligible to participate in all the surveys. Usually, the frequency of surveys is weekly and you get surveys to participate in after every week. These surveys are usually from user-oriented companies and very easy to answer. You can get up to rupees 32.5 per survey. You must answer all the available surveys and in no time you will have the available funds to buy Truecaller Premium for free. This is one of the easiest and the quickest way to get your premium subscription.

Must Read: GiveAway: TrueCaller Premium Account for 1 year for Free
3. Using the promo code
Now, this is a very good time to get the premium subscription because Truecaller is offering free subscription for two months for everyone to promote their program. It is very important to give free trials to customers so that they can get to know about the benefits. The steps involved in getting the free trial are:
1. You must download and sign up on the Truecaller app by downloading it from the Play Store or App Store.
2. After that. by selecting the premium option you will be asked to deposit money but you must enter the promo code "#TRUEREB" which will allow you to get the subscription for free for two months.
4. Using the promo code #TRUERAMADAN15
There is another promo code that can be used currently to get the premium subscription for free for a month.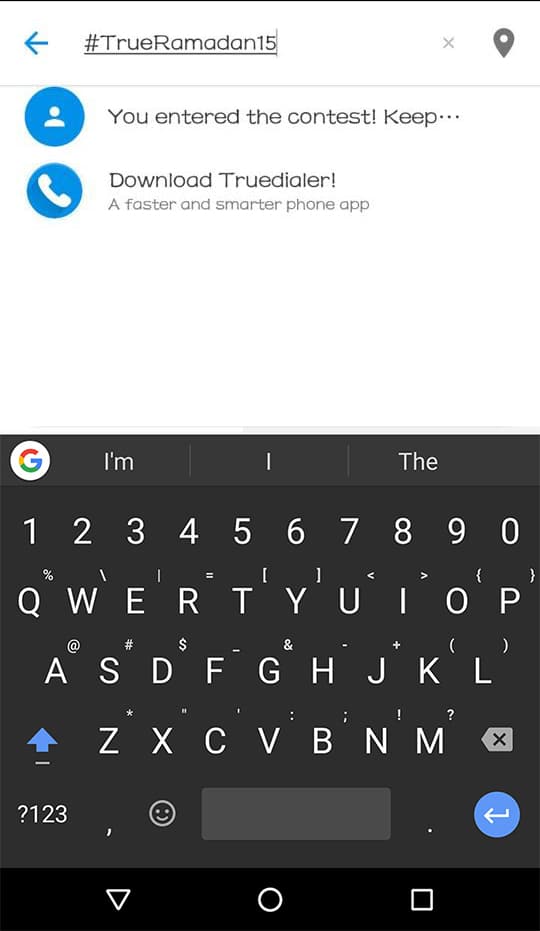 This promo code is basically a contest being Run by Truecaller to promote their services. After entering the promo code, you will receive a message saying that you have successfully entered the contest. You just have to keep entering the code every day to increase your chances of becoming the lucky winner who will get the free subscription from Truecaller.
You can use this code by simply typing the promotional code with a hashtag in the search bar in the TrueCaller app, works with both Android and iOS versions.
These are some of the ways by which you can get the free subscription and we encourage everyone to take steps and get your subscription as soon as possible. All these ways might not last for a long time and it is always worthwhile to have the premium subscription because of all the benefits that it offers.