When we talk about dating, we are seeing quite a few changes when compared to dating as we knew it around two to three decades ago. The internet, followed by mobile telephony has brought about quite a few changes as far as dating is concerned. Today, it is possible to date sitting in the comfort of your home, office, and workplace and even when you are on the move. This is possible because of the latest technologies which have led to the popularization of dating apps of different types and kind. However, technology has moved here too, and there are quite a few things that are happening in this front. Hence, we will try and look at the latest trends as far as using apps for dating is concerned. If we look at online dating, private messaging has been considered as the core and the most popular way for singles to connect with one another.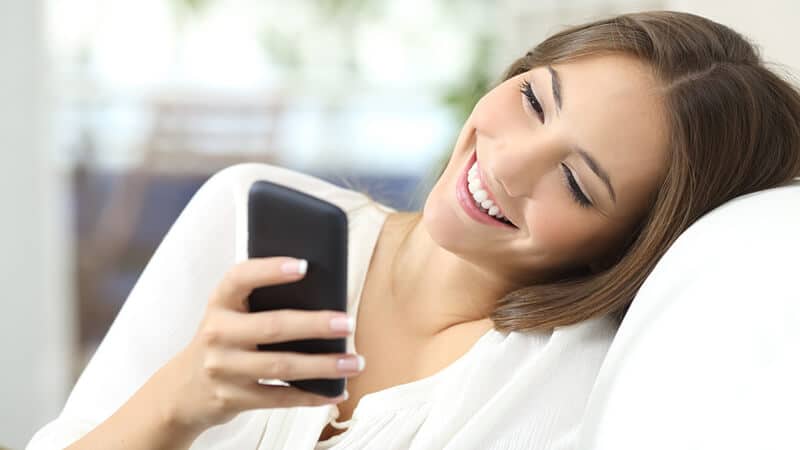 It also helps them to bond and communicate with one another and try and find out how this move into a romantic relationship. However, there are many serious online daters who believe that it would be better to get seriously into dating rather than spending quite a bit of time in exchanging messages which often end up nowhere. They would like to find out more about the person's real personality and other such traits so that things can move on in the right earnest. It is here that social dating apps are seeing quite a bit of change. It would, therefore, be interesting to look at some new approaches being taken up and followed by serious men and women who want to move with their dating in the right earnest instead of beating around the bush.
Fast Paced Dating
The new trend is to try and bring users to serious dating as soon as possible. Towards this objective, the onus is on fixing the time and location as far as availability is concerned. This is much better than sending messages back and forth as far as the fixing of date and time are concerned. There also is a tendency to move towards exchanging of numbers and other such details so that last minute logistical changes and other such things can be taken care of. This seemingly interests many who would like to get a move on with their dating instead of waiting days at length exchanging messages and then finding out that nothing much has changed on the ground.
Are Moving To The Old-Fashioned Matchmaking
When we look at a few emerging trends in online dating, there are a few things that perhaps are occupying center stage. The trends point to the practice of old matchmaking services. This allowed the prospective boys and girls to set updates and do away with chat rooms. Today there are many such dating apps which allow the man and the woman to set up a date and time online and then get to meet at the desired time and place rather than spending hours or days at length in the chat room trying to understand one another. In many cases, such chats lead to a dead end, and the entire dating collapses before something concrete can happen. Therefore it may not be entirely wrong to state that modern-day mobile dating apps might be taking a leaf or two out of the past and integrate the same as far as modern-day needs and requirements are concerned.
But These Are Still Early Days
However, there are still very early days, and it needs some more time to find out whether we are getting back to the good old days of dating. It still needs some bit of research to find out whether time wasting can be avoided as it often happens. Even the old dating concepts had its share of problems. There have been many instances where useless date had been set up. Many people ended up spending hours on a date and that too with somebody who had zero chemistry or very little chemistry. The whole meeting started may have started on the premise where both may have decided that they will not see one another again. However, on the flip side many might argue that unless there is a meeting on a date, the next logical step might become ever elusive.