We now have the tools that can have us build apps and websites much easier, to the point beginners can create their own for FREE or at a minimal cost. In fact, we can now create our own apps without code, or when using low-code! But what is low-code, exactly and are their platforms that can help us in building apps on our own?
Fortunately, yes there are! So read on to learn about low-code and why it's becoming more popular among many businesses and the like.
What Is Low-Code?
Low-code platforms are software that creates applications through configuration and graphical user interfaces instead of traditional programming. That way, you can build an app without needing the complicated coding languages, saving you money and time.
This is similar to no-code platforms, which are development platforms using visual development environments. With both low-code and no-code platforms, a layman user is able to create apps through understandable methods!
One can use the drag-and-drop method, as well as additional application components to build an entire app. All this WITHOUT needing to know to code prior to or during the process.
This is suitable for many business owners or those who would like to earn through creating games and useful apps for target markets. And today, there are various platforms that use low-code software to ensure the ease of building your apps. Regardless of the industry, design, or preference, you can build it with minimal to no coding experience at all!
Does that mean professional developers are no longer useful? NO! There will always be a demand for professional developers, who are a crucial part of the IT industry.
What makes no-code development popular is that business users can handle day-to-day applications when solving challenges related to customer solutions, fitting their own uses cases. With professional developers, they are the ones in charge of Tier 1 apps that are essential for core business operations!
Why Choose Low-Code When You Build An App?
You're probably wondering: Why go for low-code or no-code platforms? Here are the many benefits why you should consider it:
Save Time
Developing an app can take up to months, especially when it's complicated. Besides that, it takes a ton of time to learn how to code properly for the best results. With app creation tools and software, it can take mere hours or days to finish an app with premade templates and easy-to-add features.
Cut Costs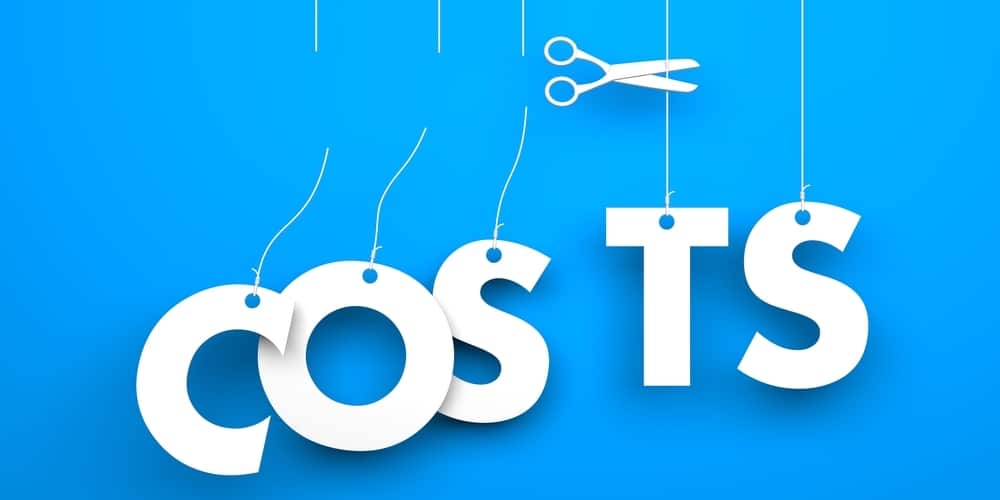 Creating apps from scratch will take a ton of time AND sky-high fees. Low-code tools and software for app-building can have you save a ton of money, as you just make an initial purchase and minimal monthly fee. No need for expensive salaries and maintenance costs, which is beneficial for startups on a budget!
Awesome Results
Low-code platforms for app-building are developed from professional engineers and software developers. So you're ensured that your app will look professional, similar to many individually-designed apps available today. With its ease of use and abundance of designs, you can make your desired app yourself and have it look unique and with your branding.
Simpler Integration
Companies know the struggle to configure the seamless integration for their consumers. With the right low-code software, the features are already built into the app template from the beginning. No need to code or have trouble trying to integrate your own necessary features, simply put in your unique details!
Tips to Build Your Own App Without Code
You'll need the appropriate low-code software to build apps and once you have one in mind and installed, how can you begin? Here are factors to consider for better success:
The Appearance
The first step to look into is the overall appearance of your app. You have the complete control of it after you chose a certain template and category for your app. When customizing the appearance, use your company logo, colors, and font styles that represent you as a brand.
The Content
App templates would have preloaded content you can customize to suit your unique business. Make sure to add the important pages the usual business requires, such as:
About Us
Company's Contact Details
Products and Service Page
Blog Posts
Loyalty Programs or Easy-to-Input Forms
Utilize Software Features
All types of businesses can take advantage of mobile apps and can create one unique to their industry. Here is some built-in features most low-code development software offer:
Mobile coupons to offer new users exclusive discounts
Food ordering with one-click ordering options
Gallery options to promote your business with great media
Publish
Once you have everything prepared for and accomplished your goals in what you want in an app, it's time to publish it!
Take note that you need the credentials as an app publisher. This allows you to distribute and sell your own creations. You'll require signing in your Google account, accepting terms, and then paying a registration fee. As for iOS, you'll have to go through the iTunes Store and pay an annual fee. Note that these platforms take 30% of sales when you publish your app!
Must Read: Android App Development Challenges in 2020
Wrapping It Up
Before, it would take a ton of money and/or the advanced coding skills to build your own website, launch your own app, or to start an online store. Now, you can do it on your own for free or with minimal costs through the help of various low-code software!
I hope that this article taught you all about building apps without code. So choose your desired platform and begin planning your app today.
Do you have any questions or want to share your tips and experiences on building apps without code? Comment below then, I'd love to hear all your insights!