The OnePlus 7T Pro has some fantastic features, but its camera might disappoint the budding professional photographer in you. Its performance is decent when there is ample natural light; but the camera fails to capture realistic, balanced photos in the night situations. The not-so-impressive photos should not be much of a concern, as there are plenty of third-party camera apps that can help you transform even the dullest photos into something amazing and memorable.
Let's take a look at the list of the five best camera apps for OnePlus 7T Pro
Google Camera Mod (GCam Mod)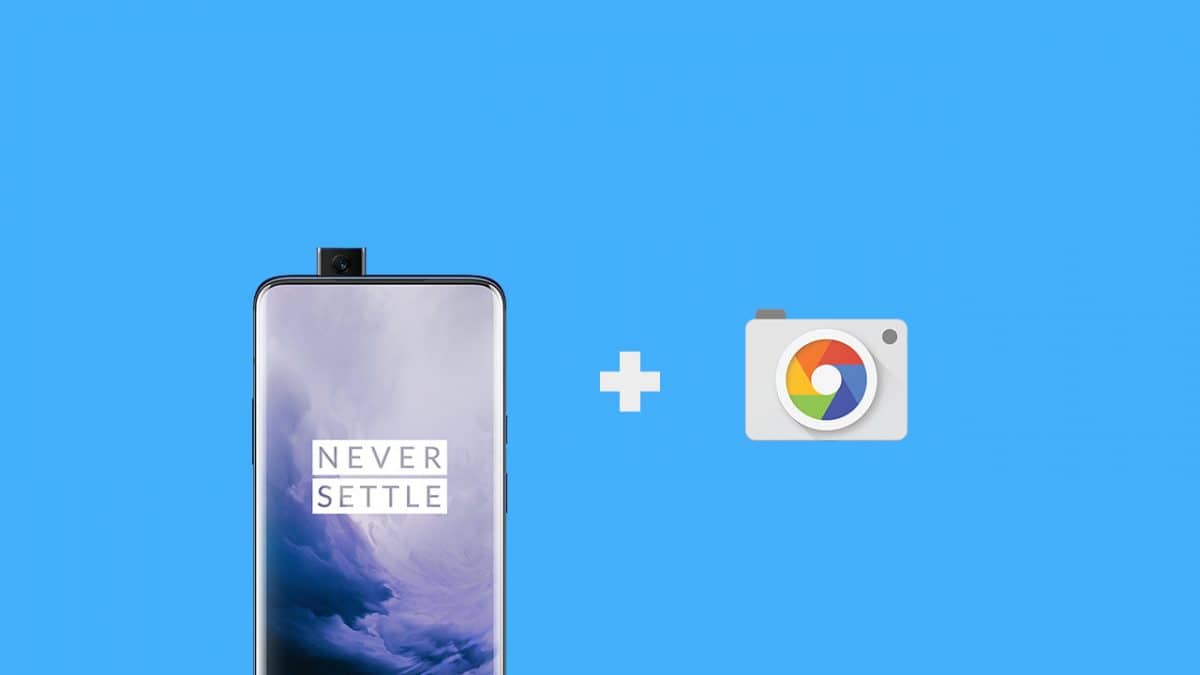 Google Camera Mod, better known as GCam Mod, significantly improves the quality of the images, making them look natural and sharp. It is an ideal App to turn the nigh-time clicked photos into balanced shots. Moreover, you will find that GCam Mod is much better compared to the stock camera app of the OnePlus 7T Pro, as it is packed with plenty of pixel-exclusive features. Several versions of GCam Mod are available. Its latest version – 7.3, is suitable for devices that come with Android 10. You can enhance your images with the help of its automatic DND mode, 24FPS video recording, astrophotography, exposure controls, touch-hold shortcut, and other features.
Camera FV-5
Camera FV-5 is a "professional camera application for Android that puts DSLR-like manual controls in your fingertips." It is the best App for those who take their mobile photography seriously, as it can help make even the rawest footage come to life. And, you will find it very effective if you are into capturing candid shots. All the photographic parameters of Camera FV-5 are adjustable, with options such as exposure compensation, ISO, light metering mode, focus mode, white balance, and program mode. You get the benefit of long exposure time of up to 30 seconds, which allows you to take stunning night photos. The other features include DSLR-like viewfinder display, manual shutter-speed, built-in intervalometer, and more.
Adobe Photoshop Lightroom
Adobe Photoshop Lightroom is an "intuitive photo editor and camera app." It offers you the creative power to turn images into spectacular moments, which are highly detailed. You get the tools to crop, rotate and resize your images. You can also add texture, sharpen and soften your photos. And, with its sliders, you get complete control over your images' light and color properties. Moreover, the Noise reduction feature allows you to mute the unnecessary sound and make only your creativity speak. The app features effects such as Clarity and Dehaze and customization options. And, it has a tool that helps you organize your photos.
Open Camera
Open Camera, an open-source camera app, comes with plenty of easy-to-use tools to improve exposure, focus, and lighting. One of its best features is the auto-level option that lets you rotate the photos, because of which, your shots always come out "perfectly level" whatever be the situation. Moreover, it comes with support for scene modes, color effects, white balances, and ISO. You also get to capture great selfies using the Open Camera. Other key features of this App include configurable volume keys and user interface, the upside-down preview option, a choice of grids and crop guides, and more.
HedgeCam 2
HedgeCam 2 is an advanced camera app that comes with a customizable user interface and flexible photo and video settings. It has an automatic alignment feature that ensures that the horizon does not overwhelm your photos. Moreover, it is easier to take clear selfie shots, as the app's advanced selfie mode enables you to start the shooting by selecting a command option – timer, face recognition, or voice. Like other popular camera apps, HedgeCam 2, too, features focus modes, scene modes, color effects, white balance, ISO, and exposure compensation.
Must Read: How to Live View Mi Security Camera on Your Computer
Conclusion
Install one of the camera apps on your device and click great photos every day. And, if your OnePlus 7T Pro camera is not working properly, contact a center known for OnePlus repair. It will fix the issue within 24 hours.