The pandemic has forced many B2B buyers and sellers to adopt digital transformation. What started as disruption has turned into an opportunity for B2B sellers to gain more customers. With 89% of B2B Audience moving towards the internet for information, businesses should study customers' purchase behaviour.
Come to think of it: if you don't know your audience, what's the point in investing thousands of dollars in marketing?
Even if you are exploring social media channels to attract people through interactive content, you still need to know what engages your audiences. So, to ensure that you are tailoring content for your target audience, here is a guide to help you make informed decisions.
B2B Vs. B2C E-Commerce
While it is common knowledge that B2-B e-commerce means selling products to other businesses, it can be more complex than B2C e-commerce. Here are a few reasons why B2B customers can be massively different from B2C customers:
B2B deals with high-value purchases, so decision-makers must be extra careful during the transactions. In contrast, B2C customers are impulsive buyers who prefer buying in smaller quantities.
The buying cycle of B2-B and B2C customers can be different. B2B customers are repeat purchasers who believe in establishing long-term relationships with the seller through contracts. They need more time researching and sourcing recommendations than B2C customers.
Most B2B customers are concerned with getting a considerable ROI. But B2C customers seek entertainment and deals.
5 Ways To Research B2B Audience
Analyze The Reports And Trends On Your CRM Software
CRM platforms have proven to be an excellent source for fostering long-term relationships with your customers. CRM software such as Salesforce, Zoho, and more can help you align your marketing campaigns and automate your workflows to ensure better productivity.
But what most B2B sellers don't realize is that they can use the software to generate leads and understand existing customers. Here are some ways CRM platforms can help you attract more leads for your business:
Leverage on events
Whether you are hosting an event or participating in a tradeshow, CRM software allows you to reach out to the attendees through follow-ups, invitations, and other sales activities. You can also measure the success of these events by analyzing data from reports on how many attendees converted into customers.
You can use the analytical data to know how your existing customers interact with all the touchpoints across the event and apply strategies to improve it.
Also Read: A Definitive Guide to B2B Marketing in 2022
Convert visitors to consumers
With so many potential customers visiting your sites, you can now capture these leads through webforms or live chat forums to convert them into loyal customers.
The software also offers insights into website metrics to help you recognize pain points that the customers face during the purchase cycle.
Analyze your campaigns
One of the best ways to know who is interested in your products is to analyze your marketing campaigns.
From video ads to social media campaigns, you can target custom audiences and understand their preferences to ensure better chances of winning more leads.
Keep Experimenting With Your Marketing Campaigns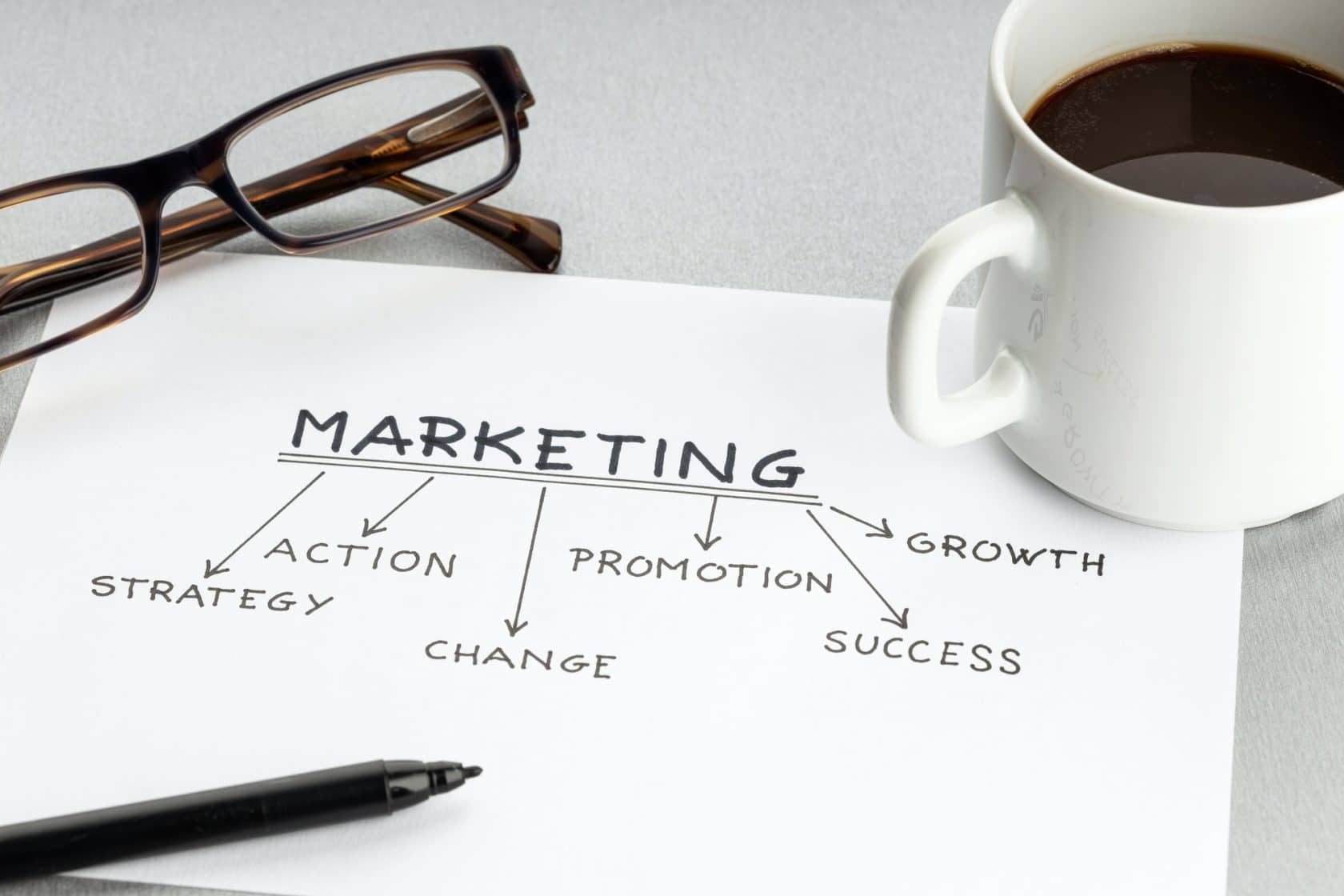 Taking a multi-dimensional marketing approach can improve your prospect of closing a deal. If the buyers have changed and are demanding a seamless experience, it makes sense that you should change too.
B2B marketers must create campaigns and content that addresses buyers' pain points and educate them on how their product can solve these problems. Whereas traditional marketing mediums can disrupt the day-to-day activities of a buyer, digital campaigns such as videos and newsletters are an effective medium to break the ice.
With 75% of B2-B buyers looking up to social media channels before buying, investing in digital campaigns can help create brand awareness.
For example: Using a reputed video maker, you can experiment with your video campaigns to understand which one best resonates with your audience.
Do Competitive Research
Competitive research can help you learn the ins and outs of how other players in the market work and identify how they are gaining customers. It enables you to stay atop trends and consistently exceed industry standards.
Now, let's dive into how you can perform competitive research for your company:
Identify competitors first
You can identify competitors as direct and indirect. Direct competitors are those who sell a similar product as you. In contrast, an indirect competitor is one whose product may not be identical to yours, but they solve a similar problem.
Research their sales tactics
While it can be troublesome to identify what sales tactics they use, you can put together pieces of information to get an idea about their sales process.
Analyze their content strategy
Whether using high-quality videos or creating compelling emails, you can check out their content strategy to improve yours.
Figure out the technologies they use
Technology plays a significant role in customer service. Find what tools your competitors use to make a seamless and hassle-free customer experience.
For instance, they may be using a video maker to create content that makes onboarding easier for customers or even have Ai-enabled chatbots for quicker resolution. So, gain intel on how they are enhancing customer experience across all digital channels.
Conduct In-Depth Interviews And Gather Feedback
A recent study found that 86% of customers will pay more for a positive experience. That's why doing qualitative research can help you dig deeper into the perceptions and needs of the customers.
In a technology-driven world, B2B companies often fail to recognize the importance of human interactions. By conducting in-depth interviews, doing one-to-one sessions, and offering feedback forms, you can get a clearer picture of your performance.
Finally, feedback loops also help enhance customers' perception of your brand.
Look For Market Research Tools Online
Customer research can be time-consuming and expensive. Thankfully, there are many free and premium online tools and resources you can use to learn more about your customers' purchasing behaviour.
Whether you want to know about market trends or keyword research, you can find many tools that can help you put the right content in front of your target audience. You can conduct quantitative research by tapping into demographic and geographical factors.
From making high-quality videos through videomakers to analyzing recent e-commerce marketing strategies, there are multiple ways you can gather data about your audience through online resources.
Conclusion
Conducting research is an essential step for B2-B sellers during any stage of the conversion process. With the tips that we have shared, you can find out what your audience is looking for, how you can improve your processes, and gain clarity about your long-term goals, ensuring better ROI.