Small businesses should aim at building an easily differentiable brand to compete with the big players in their respective industries. They should focus on building a lasting impression on potential customers and the appearance on its own should make the business reputable.
The perception customers have on the business defines how successful it will be. That is because it can either build a trust relationship between the two parties or completely destroy it before it even begins. It is important as a designer to create a brand perfectly to drive businesses to success.
Here are the top 10 tips for designers on how to create a brand
Choose the perfect name before you create a brand
The name you choose to use for the brand you are starting should be exceptional, unique and memorable. It shouldn't be easily confused with other company names and it shouldn't be a common name that people might forget easily. Also, it should be in line with the overall design of the logo you have in mind.
Sometimes companies may choose to make the logo based on the name itself and in that case, you need to carefully think about the length of the name. Alternatively, if there are more than two words in the name you choose to use, consider abbreviating it.
Come up with an effective slogan
A slogan is very important because it might be included in the logo and it will go into many marketing materials. In that way, designers should give special consideration to the slogan they choose to use. The most important factors of an effective slogan are that it should be short, sweet, and straight to the point.
Consider the type of business you are in and come up with a slogan that will be consistent with the industry and the brand's voice. You can add some humor at times to the slogan you choose to use it to attract more customers.
Don't try to please everyone
If you are aiming at pleasing everyone, it will be hard to try and culminate all the different personal preferences that exist. Instead, try and figure out who is the most important target market and then determine their demographical information.
That will help you find out what the majority of your targeted audience likes and then shape the marketing material you design accordingly. By pleasing the most important customers by specifically designing brand material for them, you can establish the business you are making and become more recognizable.
Determine the business' style
Every business has its own particular style of business and they all have a different voice. It is important to determine the best voice of the brand you are running and then develop visuals based on it.
For example, some companies may choose to target high-end customers, and in that way, they need to have elegant and up-market branding. While on the other hand, recreational companies may have a casual, relaxed tone on their branding.
It is at your discretion to decide what type of voice you choose for the brand you are building and then create visuals that complement it.
Add some persona
Faceless brands are mostly avoided by customers because of a number of well-founded fears. Customers may believe that they are being roped into a scam if they receive brand awareness material that doesn't have a personal touch.
Whenever possible, you can get people who represent the brand you are building and create visual content by means of a photo or video shoot. Real people that represent the brand you're building will attract more customers because a personal presence can be very influential.
Identify the goal of the business
To build brand awareness, you need to identify the driving force of the business you are running or working for. Ask yourself questions like why you started this business, how you are willing to help potential customers and what you will offer them.
Identifying those goals will help you develop a great brand awareness strategy and will give you an idea of the visuals that need to be designed.
For example, if a company started a brand to support the fight against climate change, it can create visual content that will link these both factors together in a logical manner.
For clear business goals and a well-defined vision and mission statement, you need to do comprehensive market research. For that, there's a safe place to pay to write a research paper related to your business and also to receive lab report help any time you need. EduBirdie in the UK is a trusted name where you can find writers to do business reports, white papers, and even academic work like thesis and dissertation if you are a student.
Use the perfect color scheme
The colors you choose to use on the logo will be the face of the brand, and therefore, it should be perfectly picked. Different colors stand for different emotions, so determine the feeling you would like your brand to invoke and choose that color scheme.
If you would like to target higher-end customers, choosing colors like black, white and gold can be efficient. It is important to note that no matter the message or voice you would like to convey, it's inadvisable to choose a color scheme that includes more than three colors.
Be a minimalist
The most successful brands like to keep it simple nowadays and that works perfectly for them. You should consider following their cue and avoid using too many elements and adding various visuals in one logo.
A simple logo and other branding material is inviting to the customers and doesn't require customers to try and figure out the meaning of the various elements used.
Also, customers will most likely remember a simple design instead of ones that have many intricate elements added to it. The three most important things of creating branding material are keeping it simple, clean and professional.
Build a brand story and message
Brand storytelling is very important for an awareness campaign and you can integrate it as a designer. For example, you could design short experiences of existing customers and post them on social media and other digital platforms.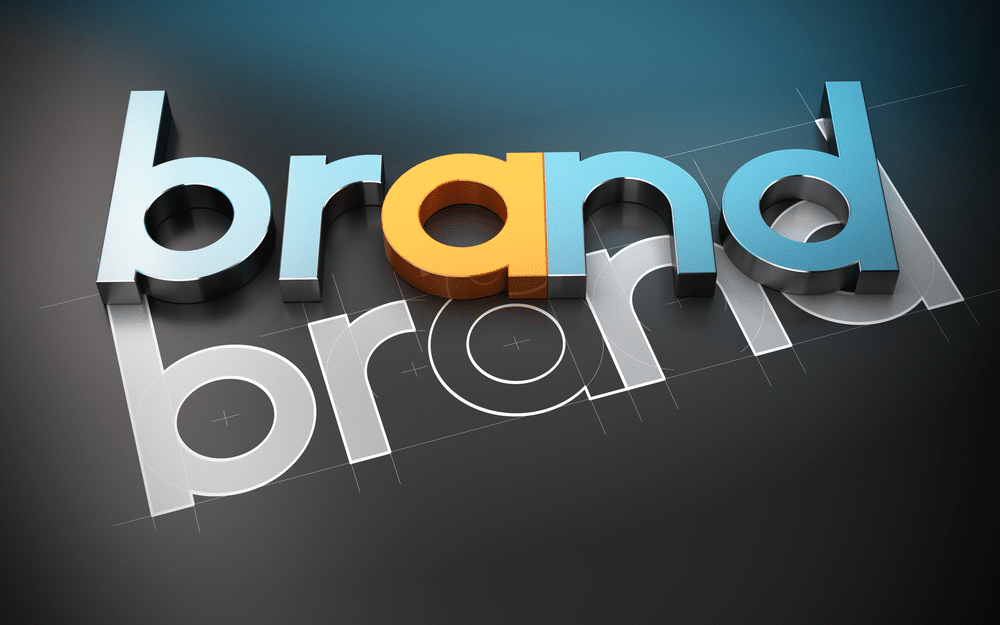 Augmenting customers like this will make them feel closer to the brand and invite other customers. If you don't share the stories in an appealing manner, they might not be proud of having their name or face on that piece of content you posted. You can also come up with creative ways to share the brand's story in a way that will attract more customers and ensure the long-term success of your business.
Leave out some white space
Some designers may create content that is very congested and that usually irks customers. You need to leave out some white space for the content you have created and allow some breathing space. Include the essential information or images and omit all the unnecessary material.
To create memorable branding material, don't try to include everything in one image or graphic. Instead, allow customers to swipe left and get to see more, that will allow you to have enough space.
The bottom line
Designers need to be creative when creating brand-awareness campaign material for new brands. The first step is choosing the perfect name and then a relative slogan, which will help designers come up with a great logo.
Designers should also be minimal when designing any material but especially logos. They shouldn't use many colors, elements or other factors that will complicate the design. Don't be afraid of white space, but rather give the designs you have some room to breathe and include only the essential information. Also, choose the perfect color scheme and ensure that you use less than 3 different colors.
Must Read: 7 Things to Do if You're Serious About Using Instagram for Branding
Author Bio:
Elizabeth Skinner is an assignment writer for an online academic writing site that helps students with thesis, dissertation, term papers and essays. She has also recently started a publishing firm where she mainly promotes new writers and authors. In her free time, she likes to play outdoor games, try new vegan recipes and practice mindfulness.