If you are looking for a CRM host, you might want to do a comparative analysis between EngageBay vs Hubspot vs ActiveCampaign and to understand which one of these will serve the interests of your business CRM campaigns and requirements. We'll do so by discussing the features, cost, benefits, and drawbacks of each company's CRM software – to find the answer to the question "Engagebay vs Hubspot vs ActiveCampaign – Which is better?"
Suggested Read – ActiveCampaign vs HubSpot vs EngageBay – Which CRM tool is the Best?
HubSpot
The first CRM solution that we see in this article on Engagebay vs HubSpot vs ActiveCampaign, we first discuss Hubspot, which was founded in 2006 and has subsequently surpassed all other marketing and sales tools to claim the top spot. A CMS Hub, Service Hub, Sales Hub, Marketing Hub, and CRM are among the company's software products.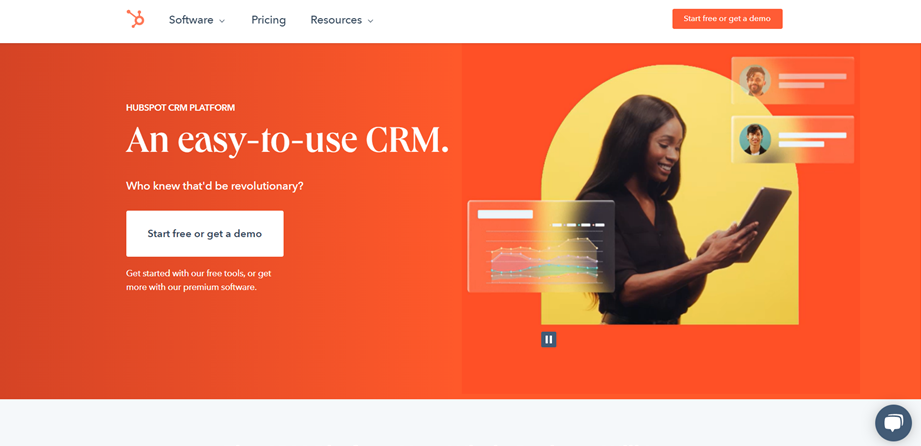 Pros:
Widely Used and Trusted
Wealth of Integrations
HubSpot provides a Relationship management dashboard, lead tracking dashboard, in-progress task review dashboard, personalization as a feature of email marketing, deals are divided into two categories: current and closed deals, lead generation forms that don't require any coding knowledge, customer support tickets that can be viewed and addressed by the appropriate members of your team, and countless other features.
Cons:
The price. The Professional package, which costs $800 per month, is out of reach for most firms. If you had five individuals utilising HubSpot's Professional CRM, you'd have to spend $4,000 each month! Unless you upgrade to the Starter subscription, your HubSpot CRM capabilities are severely constrained. Even so, a Professional plan is required if you wish to create more detailed landing pages, use more than 10 analytics dashboards or more than one discussion inbox, or create more than 25 segmented lists.
EngageBay
EngageBay is a newer firm that launched in 2017 as an all-in-one sales and marketing solution for small enterprises and startups on a budget. EngageBay offers a number of solutions in its Service Bay, CRM & Sales Bay, Marketing Bay, and All-in-One Suite, making it suitable for this Engagebay vs HubSpot vs ActiveCampaign blog.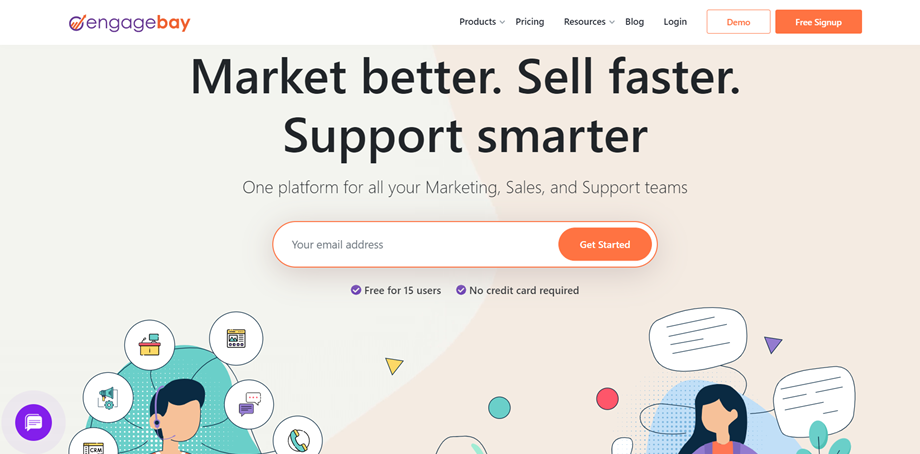 Pros:
Price – EngageBay was founded in response to a desire for a less expensive alternative to HubSpot's services. That's why their CRM is always available for free. However, they do have The Growth plan which costs $49.99 per month per user for 50,000 contacts and 25,000 branded emails, while the Pro plan costs $79.99 per month per user for unlimited contacts and 50,000 branded emails.
Features – You don't have to compromise on functionality because you're not paying for EngageBay's CRM. Many of the same capabilities are accessible as part of HubSpot or ActiveCampaign's respective CRM choices for which you're paying upwards of $100 per month, as well as unique features only available through EngageBay.
Cons:
Very fewer options in templates where you can drag and drop in the free plan.
ActiveCampaign
The third company we take a look at in this Engagebay vs HubSpot vs ActiveCampaign article is ActiveCampaign. ActiveCampaign was founded in 2003. Sales automation, marketing automation, email marketing, CRM, and other services are among their offerings.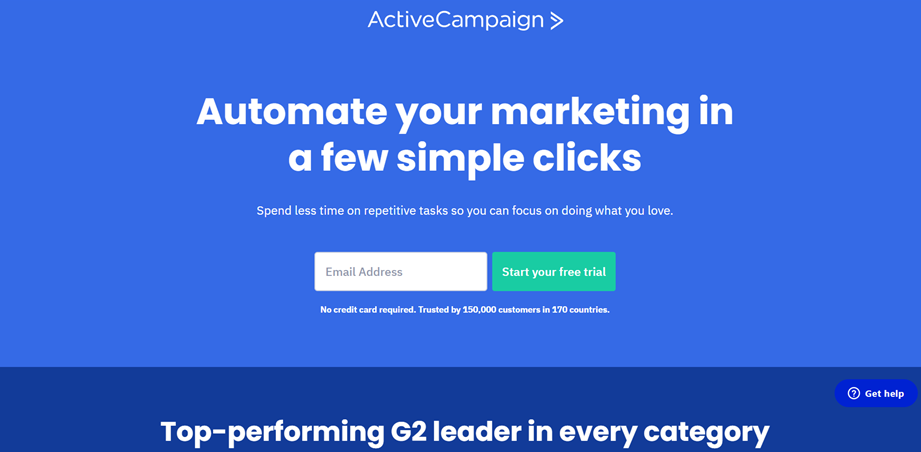 Pros:
They deliver results better than HubSpot, at lesser prices. For 500 contacts, the Lite plan is $15 a month, the Plus plan is $70 a month, the Professional plan is $159 a month, and the Enterprise plan is $279 a month. These prices go up as you keep adding contacts.
Cons:
When you pay for ActiveCampaign's CRM, you can get win probability projections.
Despite the fact that it offers capabilities for marketers and customer support representatives, ActiveCampaign's CRM is primarily for salespeople. As a result, your organisation may find it restricting, which is undoubtedly its largest drawback.
Conclusion
In this blog, we draw comparisons on Engagebay vs Hubspot vs ActiveCampaign, all of which provide CRM services on a massive scale. If we look at the price and scalability along with the additional features of the three CRM software, we find that all of them are best suited for a certain type of business.
Hence, the winner of this debate on Engagebay vs Hubspot vs ActiveCampaign is none, but all. It depends on what you want your CRM to do, and how much you are willing to pay for it.