Content Management Systems such as WordPress is like a gold mine for startups and budding entrepreneurs.
With a wide array of elements that can be added to your e-commerce website easily (like website themes and plugins), you can create a money-making e-commerce website without having to spend thousands of dollars.
And so the question becomes, which plugins are you supposed to use to transform your website into a cash cow?
That's what we're going to cover right now
1. BigCommerce
If you want to give you WordPress website a major e-commerce facelift (both inside and out), then you've got to try the BigCommerce plugin for WordPress.
This plugin alone can do wonders for your WordPress website.
You'll be amazed at what the plugin can do for your WordPress website. It can help you with:
Payment processing

Catalog management

Order fulfillment

PCI compliance

Creating gift certificates

Shipping and returns

Etc.
The good news is, you can get the plugin for as low as $29.95 per month (for their Starter package).
With the help of the BigCommerce plugin, you won't have to migrate your entire website to a new e-commerce platform — which can be tedious, expensive, and time-consuming. You can continue to housing your website in WordPress while enjoying its new e-commerce capabilities.
2. WPForms
Aside from choosing the best platform for your e-commerce website, you need to consider essential site elements such as your online forms.
A contact form is one of the easiest ways for site visitors to communicate with you, and a WordPress plugin that offers features to create contact forms, payment forms, polls, subscription forms, surveys, and other types of online forms for websites, is WPForms.
The WordPress plugin is a form builder tool that seamlessly integrates with popular payment and marketing platforms, such as PayPal and MailChimp, allowing you to build your forms faster.
Also, WPForms has ready-to-use form templates with the form fields you need that you can customize to your liking, and it's mobile-friendly, optimized for SEO, and 100% responsive.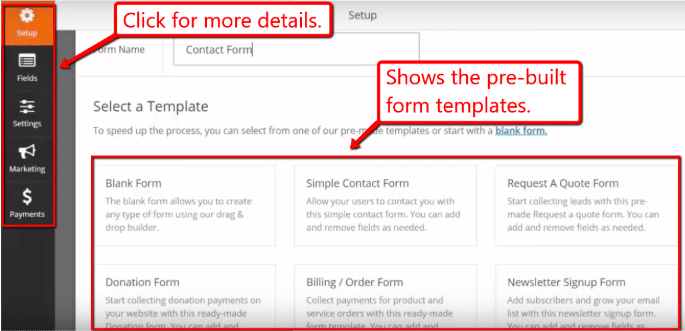 The plugin's drag and drop feature offer a straightforward way to create contact forms for your website to help build your email list and newsletter subscriptions, which can be a perfect tool for beginners.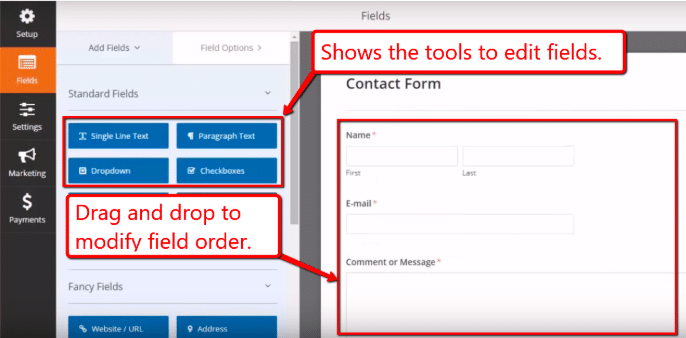 WPForms is free, but you can get more features such as conducting surveys, create job application forms, collect customer payments, and even use smart conditional logic with the premium version.
3. Akismet
For beginners, it's crucial to know what tools you can use to help automate repetitive tasks such as identifying and removing spam comments.
Website spamming can have several reasons, such as a way to slip in backlinks to your site and snatch some of your traffic, or as a "negative SEO" scheme.
So why is this a problem?
Because even though have the option to delete or approve comments each comment, dealing manually with the sheer volume of spam comments will take a significant amount of time and effort.
On top of that, you will still have to filter out the legitimate comments from the fake ones and respond to them.
Let's say you offer training programs on how to become a life coach on your website. Your site visitors are bound to ask specific questions that they might not find on your FAQs section.
So it's crucial that you respond to legitimate user queries promptly to help establish a more approachable image for your brand.
Also, you might lose sales opportunities if it takes you too long to respond because you have to sort through thousands of spam comments.
A solution to protect your website from spam is the Akismet plugin. The plugin can automatically filter out spam comments and stop them from appearing on your site.

Akismet has a free version with WordPress but additional security features, such as malware scanning and daily backups, are available with the paid version.
With the features that the Akismet plugin has to offer, you can cut down on your workload, protect your website from constant comment spamming, and remain "spam free" to aid in upholding the credibility of your site.
4. Yoast SEO
SEO is a great strategy to drive more visitors from SERPs to your website, and one way of increasing your traffic is with the help of plugins.
Plugins like Yoast SEO offers one of the most comprehensive SEO solutions with its tools and features to boost your on-page SEO.
The plugin lets you generate sitemaps, optimize your website for social media, connect your site to Google Search Console, and more.
Some of its key features include optimizing your content, adding your meta keywords, meta description, and SEO title to every web page and post.
The tool provides you with an analysis with specific recommendations on how to improve your on-page and website SEO.
Additionally, the plugin's Redirect feature detects URL changes, lets you make 301 redirects and auto-redirects to help eliminate broken links on your site.
You can consider Yoast SEO as one of the best WordPress SEO plugins with its extensive features, SEO functionality, and popularity.
5. Wordfence
Like most e-commerce websites, you run the risk of cyber attacks if you don't keep your site protected.
And yes, there are WordPress plugins for that too like Wordfence.
Wordfence acts as a guard dog for your website, with features like login security measures, automatically scheduled scans, and a firewall (among other things).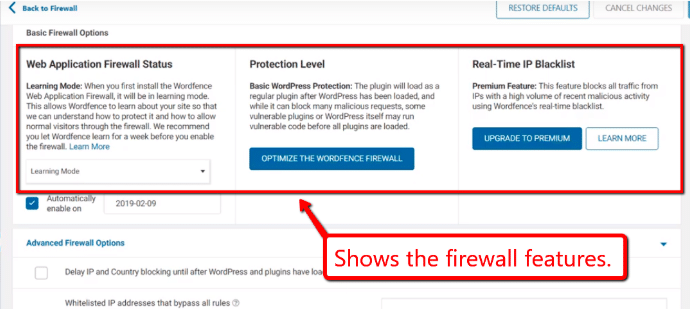 Powered by the cloud, the plugin performs scans of your website – WP files and database – for viruses, malicious scripts, or any changes.
Wordfence offers a basic options panel (that everyone can use) and an advanced options panel to fine-tune the performance of the plugin.

The plugin will inform you through email updates if, let's say a hacker, tries to access your website.
Also, the firewall allows you to throttle website requests if there are suspicious activities, which is handy to help protect from brute force (automated password guessing) or denial-of-service (DDoS) attacks.
Using plugins like Wordfence to boost your website's security is crucial to protect your business from potential threats, and not lose all the hard work you put into building your business.
What's Next?
There you have it.
Regardless of the products or services you're offering in your e-commerce store, whether you're into selling shirts, logo designs, novelty items, or baby rompers, you stand to gain from installing the five links that we mentioned.
Remember to keep the essential functions in mind such as task automation, streamline operations, and website security, that you would want to integrate to your site when establishing your startup business.
What other WordPress plugins do you plan on integrating to your e-commerce website?
Let us know in our comments section below. Cheers!