Web development is significant and everyone, starting from consumers to the companies that run any websites, knows that. However, what many people don't know is what goes on behind the scenes and the kind of effort it takes to ensure that users receive a high-quality experience every single time. Admittedly, several factors go into the making of a robust portal, but perhaps none plays as crucial a role as the framework one uses to develop it.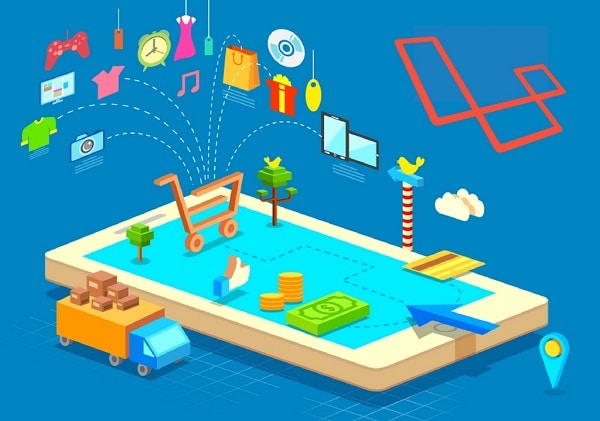 There is no shortage of options in the market that will claim to help you make the best possible digital entity. Nonetheless, that race is chiefly led by two names: Laravel and Magento. Developers who shortlist these two options often find themselves confused about which one to pick, owing to the many details involved. If you too are struggling with choosing between Laravel and Magento, allow this handy comparison to help.
1. Laravel
Even though Laravel is relatively new, it has managed to become quite popular. It can be attributed to multiple factors, including the fact that this open source platform provides a plethora of exceptional advantages that allow programmers to develop secure portals very, very quickly. Nonetheless, let's take a look at some key facts about it.
For starters, it uses the MVC structure, thus offering high levels of ease when it comes to maintaining the website.
It saves developers the effort of writing SQL code thanks to the useful object-relational mapping (ORM), which helps contend with challenging database queries straight with the PHP syntax.
Laravel allows the developer to put together rich portal in sensational formats, all thanks to the lightweight themes that are readily available for quick use.
2. Magento
There is no denying that Magento is an excellent tool for creating a website. However, one can't ignore the fact that it is at a slight disadvantage when compared to Laravel. Nonetheless, here's a summary of what you need to know about it before you take a call about the framework.
Unlike Laravel, Magento does not get unique themes. Furthermore, even when developers select ideas by the project's needs, it wouldn't be surprising to see if they struggle to customize Magento themes.
For all the benefits it offers, a Magento based project is incredibly complex and slow to boot.
Magento misses out on factoring in the latest trends that are vital to driving growth on the internet.
It is offered across a variety of versions, which may seem like an excellent thing to the layman. However, only a developer can tell you how tough it can be to navigate the maze of different versions of a solution like Magento.
Well, we don't even need to say it, for it is amply clear — Laravel is undoubtedly the ideal choice for a web development project. So, don't wait and find a trusted Laravel development company in India to start building the best website for your business right away.