The new address for all businesses is the online medium. No matter what the size or nature of the business, everyone today needs a website. Consumers use the internet to shop and gain information about almost everything under the sun. Therefore, businesses require a reliable website that can serve their purpose and keep them running 24/7.
The type of web hosting company you choose can have a significant impact on your business. A weak web hosting service will destroy the entire online experience of your prospective buyers – with slow loading times, and limited bandwidth.
Therefore, choosing the right web hosting service is extremely important. You can find web hosts ranging from free website hosting provided by a website builder, or shared hosting plans that start from around five dollars; and lastly, VPS hosting that has a wider price spectrum.
Regardless of which option you choose, you are going to want to keep in mind a few important aspects before you select the web hosting vendor for your website.
What type of hosting does your website require?
Shared Hosting: For small and medium-size websites, shared hosting is the best choice. It is economical, simple and uncomplicated. Typically a personal website, like a blog does not require a dedicated server. Later if they plan to expand their website and try to attract more traffic, then they can upgrade to a dedicated server. Consider the price, offerings, and performance of the web host, before buying the shared hosting service.
VPS Hosting: VPS hosting is a great option for all medium-sized businesses. If you want your site to grow fast and attract traffic from every corner of the world, then VPS hosting is the best for you. VPS stands for Virtual Private Server, they act as both dedicated servers and shared servers, and they provide you with greater control and efficiency. The best VPS hosts will provide you with high-speed SSDs and maximum storage. So, research the best providers in order to grow your site fast and effectively.
Dedicated Hosting: Alternatively, you can also choose a dedicated hosting which provides high-performance to your sites. Although they are expensive compared to shared hosting, dedicated hosting provides top-quality hardware and 24/7 customer support.
What is the nature of your Site?
Once you have decided whether you need shared or dedicated hosting, the next step is to decide on the web host that you want to use for your site. For instance, the features of an e-commerce site will be different from a blogging site. For a blog, a word press web host might work brilliantly, but the same will not be applicable for a shopping website. Thus, depending on the need of the site select the industry-acclaimed web host.
What features do you need?
Storage: Find a hosting service that is compatible with your needs. For instance, if sending and receiving emails in bulk are your priority, then select a host that provides maximum storage.
Bandwidth: Similarly if downloading and uploading content is the need of your business, then select a plan that offers maximum bandwidth so that data sharing can be seamless. Bandwidth is an important component even for e-commerce business, where multiple visitors access the site to browse and purchase different products.
Uptime Rates: The next important aspect is to select a host that assures the least downtime. For online businesses, time is everything. Even a few minutes of downtime can cause a huge loss of money and reputation for any brand. Therefore, talk to the host about the uptime rates and ask them for proper reimbursements for any unplanned downtimes.
Security: This is yet another important feature that every business must consider. According to a recent report, a lot of websites are compromised because of the lack of security. So please ensure that your host provides you with the industry-standard firewall, security plug-ins, and other safety tools.
Support: Your hosting provider must be like a 24/7 friend, just a call away. For any query or problem, they should be instantly available and provide the least response time. According to Wix.com, one of the most sought out features for a website is live chat. People want the comfort of having an answer from support as quickly as possible. So, make sure to choose a host with a reputable service for the best results.
What is your Budget?
Cost is an important determinant in deciding a web host. So, make sure you carefully budget the services you need to start your website. Pick the plug-ins that are important and avoid the ones that can be added later. Many web hosting providers offer discount coupons on sign-ups, so study their offerings carefully and pick up the host that fits your budget.
Bottom Line:
Undoubtedly, a strong web hosting service empowers your website and allows it to serve multiple visitors with the best online experience. However, it is important to pick the right kind of host for your business in order to see it grow exponentially.
*Bonus: Broodle Hosting – The Most Affordable Hosting Provider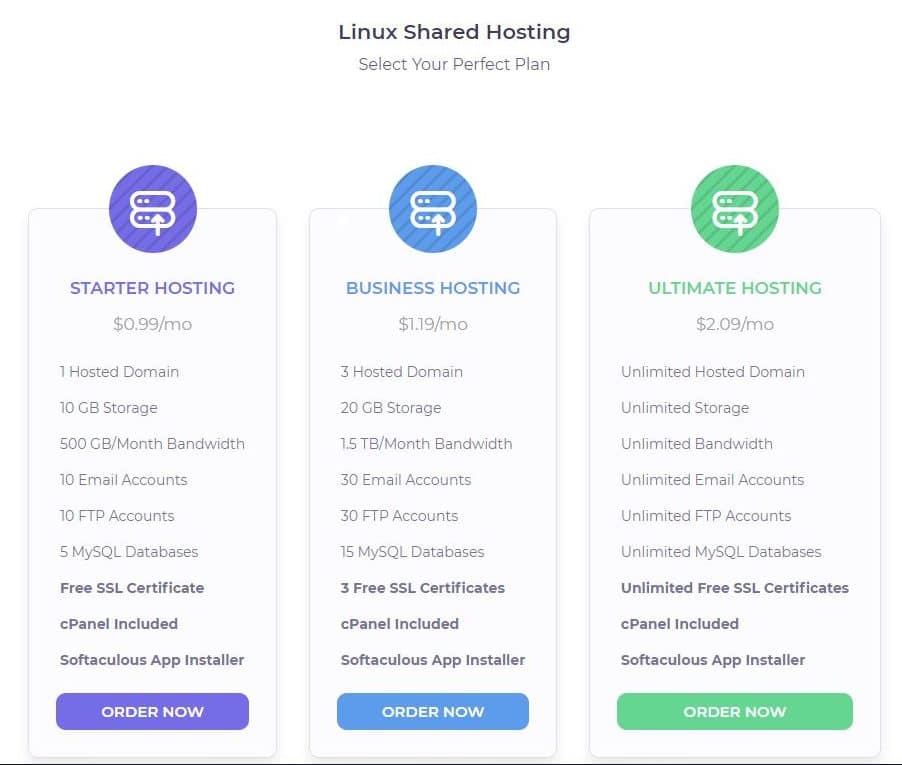 Broodle Hosting offers superior, reliable and affordable Web Hosting to individuals and small businesses. We've designed our entire process and products around providing everything a small business needs when they're starting out – ensuring that working with us is always a quick, easy and hassle-free experience. We give our clients full control of their website without a ridiculous price tag, and our friendly team offers their expertise even after your website is live.