DigitalOcean Vs. GoDaddy : VPS and Hosting Comparison, Review, Pricing and My Experience
Last month in April 2015 i switched my Web Hosting Server from GoDaddy VPS to DigitalOcean Cloud Server for Broodle (this site) itself, so i am writing this article about my experience with both the companies, i will include comparison of both on the basis of price, website speed, customer service and my overall experience.
I was a very old customer with GoDaddy maybe from 2010, i'm currently hosting around 30-40 websites and domains with their Deluxe Shared Hosting plan which is quite good as i never faced a major problem with that.
This site Broodle was also hosted on GoDaddy on their VPS (Virtual Private Server) but now i'm on DigitalOcean, so
What made me switch from GoDaddy to DigitaOcen?
A month back Broodle was running smoothly on GoDaddy's VPS without any downtime on their 2GB Linux Based VPS Plan which is of Rs. 1939/month but from the last month i started receiving a huge amount of traffic which lead to downtime so i decided to switch to a different host and while searching i came across DigitalOcean which is cloud Based Server provider company, i compared various hosting plans of different providers and in all of them i found DigitalOcean to be the most affordable, so just to try their service i purchased their 2GB Plan which is of $20 and i was a bit surprised with the server's performance, the site which was facing downtime on GoDaddy server with high amount of traffic ran smoothly on DigitalOcean with almost same CPU specs as my GoDaddy plan and still using less then 1GB on RAM.
To test the speed and performance of both the servers on DigitalOcean and GoDaddy i ran few tests like Website Speed and RAM Usage, i published their result below, after seeing the result i was surprised as both the servers are having 2GB of RAM, 2 CPUs but the results of DigitalOcean were far more better then of GoDaddy.
Website Speed Test Results :
I used Pingdom (Pingdom is a free website that provides the facility to test the speed of a website) Website Speed Test tool to test the speed of both the servers of the same websites hosted on both the servers, you can see the results below.
GoDaddy :
See the below image, you can yourself see that the load time was 1.02 seconds which was a lot worse then of DigitalOcean.

Well as i said i was impressed by DigitalOcean, now by seeing the below image you will also say that, the Server from DigitalOcean is much cheaper then of GoDaddy plus is also having a SSD Drive, see the speed test results below.

Plans and Pricing :
GoDaddy VPS Plans and Prices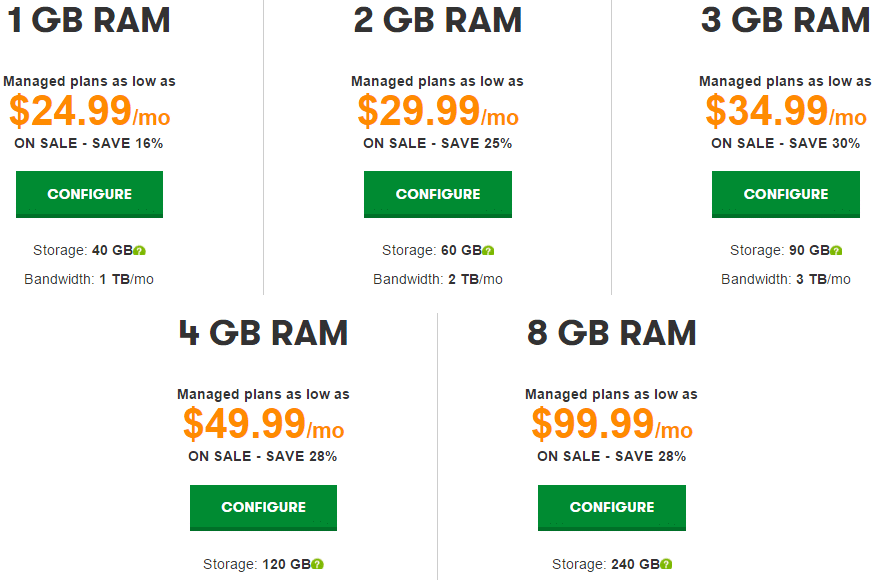 DigitalOcean VPS/Cloud Server Plans and Prices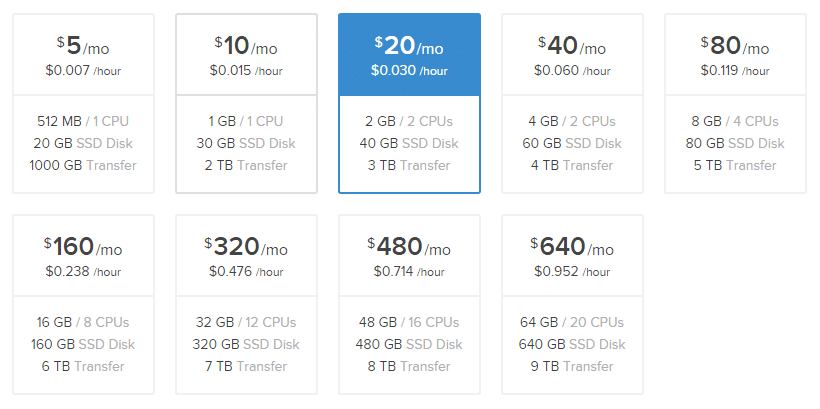 Conclusion
So for me the winner is DigitalOcean as i'm hosting a very large site with huge amount of traffic, but i'm also not saying that GoDaddy is bad as i'm also hosting my other sites on GoDaddy and so far on those sites i never faced a problem, but if you are having a site with huge traffic just like me then DigitalOcean might be good option for you, and if you not low on budget then higher plans from GoDaddy will also work great.

GoDaddy is no doubt the largest web hosting company out there, However, when it comes to value for money, DigitalOcean Beats it HANDS DOWN, plus DigitalOcean offers Better Performance, its VPS hosting has unlimited potential and its cheaper .
Think about this, Pay Less and get WAY more! Who wouldn't like this deal?
If you are Linux Enthusiast and wanted to enjoy the full flexibility of a VPS then i bet you will enjoy using DigitalOcean.
Get Started with DigitalOcean Now – Use my referral link below to get a Free $10 Credit in your DigitalOcean Account!
https://www.digitalocean.com/?refcode=db3bdfe0a19b
Bonus : My Setup on DigitalOcean for Broodle
I'm also a DigitalOcean customer as i said above, i'm using their third plan which is of $20/per month and offers 2GB of RAM and 40 GB of SSD Disk Space with Ubuntu 14.04 as my OS and No CPanel or Control Panel at all, I have installed LAMP (Linux, Apache, MySql, PHP) and managing my whole site with command line (which is quite cool).
[alert variation="alert-info" dismiss="dismiss"]Get $10 Referral Amount When you a Purchase a VPS from Digital Ocean using below button
Get $10 in Digital Ocean for Free[/alert]