Sometimes we wish to schedule messages on WhatsApp It happens in some special cases like when your friend's birthday is tomorrow and you are feeling so sleepy. In this case, you can wish him/her at exact 12 Am by scheduling a Happy Birthday message on WhatsApp. Well, there is no feature available on WhatsApp, like this. It is very bad news but what if I say that you can schedule messages on WhatsApp? Heard interesting?
WhatsApp is the best chatting app in the world. Most of the people love it because of its simplicity. This is one of the reasons why WhatsApp doesn't include more features. It is a very fast messenger because of light burden. But many of its users like to get some additional features in it. They can use any other Mod app of WhatsApp which have lots of additional features.
As we all know, there is no feature to schedule messages on any chatting app at the time. But they are so many ways to schedule messages on Social media apps. How? Well, this whole article is based on this. We are only talking about WhatsApp in this article, so we will not consider any other application. Okay, so let you know you can schedule messages on WhatsApp. There is no option in their official app but it is available in some MOD apps like GBWhatsApp.
Maybe you have heard about GBWhatsApp before. Haven't you? No problem, let you know it is one of the most popular MOD of official WhatsApp. It has lots of awesome features which are not available neither on official WhatsApp nor on any other MOD apk. This is why lots of people prefer to use Mod apps instead of official one. If you haven't used this app before then don't worry. It will work same as like original WhatsApp application.
Requirements to Schedule WhatsApp Messages
Many people want to check out what things we should need to follow this tutorial. Well, let them know there is nothing special requirement in this trick. But to solve your confusion, I am sharing required all things name here:
An Android Smartphone

Internet Connection

GBWhatsApp Apk
That's it, Let me ask, is there anything special which you can't manage? Actually no. You will get GBWhatsApp download link too so there is nothing hard for you. Whenever you are ready with these all required items, you can proceed to the main steps.
How to Schedule Messages on WhatsApp?
Is this your question what I have typed in above heading? I am going to answer this question in few simple steps. but before proceeding to the steps, make sure you have already check out Requirements section. if not yet, scroll up, read it and come here again!
Step 1: The first step is, you have to uninstall old WhatsApp app from your smartphone. Why? Because we are going to install another Mod app and both of the WhatsApp accounts will not work with the same number.
Step 2: When you have uninstalled official WhatsApp from your device, it is time to install GBWhatsApp APK. – Download GBWhatsApp for Android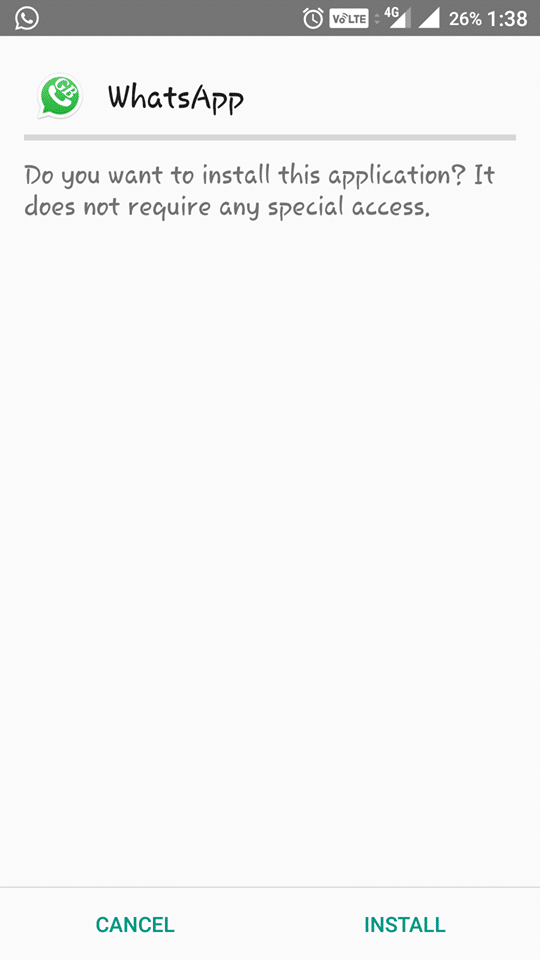 Step 3: After successful installation, Open the app and Enter your mobile number.
Step 4: Verify your phone number via OTP and proceed to next steps, set DP and your Name.
Step 5: Now, your WhatsApp is ready to use. To Schedule a WhatsApp message, click on the top right corner and choose "Message Scheduler" option.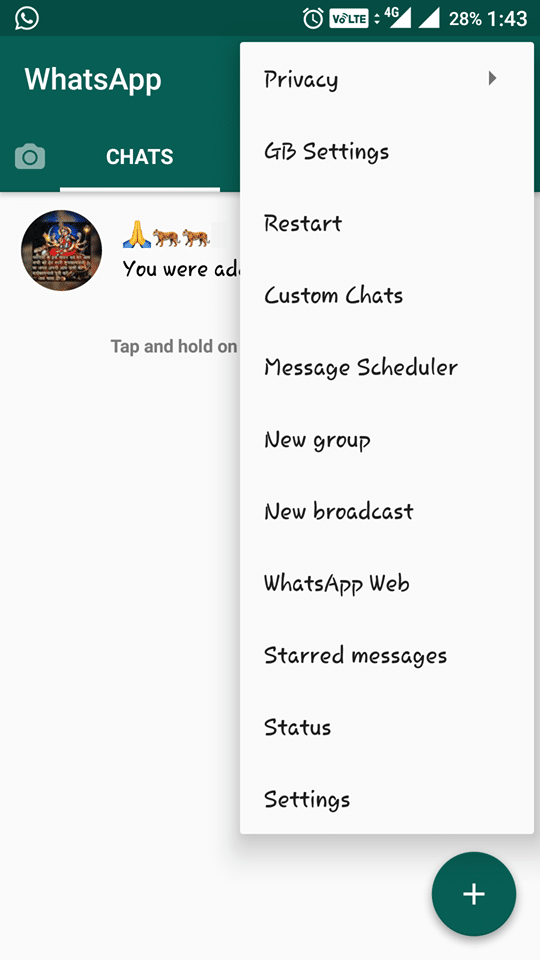 Step 6: Click on "+" button to add new Schedule, fill the details like Number, Text message, set Date & Time.
Step 7: At last, click on "Schedule" button and you are done!
Voila!! You have successfully scheduled a message on WhatsApp. This is how it works, is there anything hard in it? According to me, No. Even it is the simplest trick to schedule messages on WhatsApp.
Final Words
Let me ask, have you got the trick what you are searching for? I hope your answer is Yes. As I have explained the best and simplest way to schedule messages on WhatsApp. This tutorial can be followed any phone running on a 4.0+ Android version. If you have any doubt or query, feel free to comment below. Don't forget to share this amazing trick with your friends too.