As mentioned by the Google last weekend, they are opening a few spots in glass explorer program. They also mentioned that the spots in the programs are for US Residents only.
"Every day we get requests from those of you who haven't found a way into the program yet, and we want your feedback too," Google said in a post on Google+ last Thursday. "…We're excited to meet our new Explorers, and we can't wait to hear your thoughts about Glass."
Today on Tuesday i received an email from Google Glass saying that the Glass is now available for purchase.
Here is the screenshot of email that i received :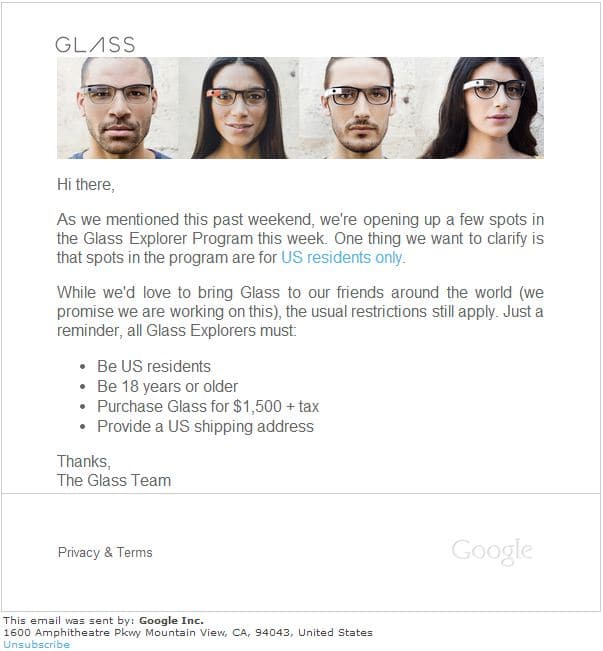 The few restrictions that apply for purchase are :-
Explorer must be US Resident
Must be 18 years or older
Should provide a US Shipping Address
[alert style="yellow"] For US Residents Google Glass is available to Purchase for $1500 + Taxes [/alert]
To get your own Google Glass follow the below link.
Get Google Glass