Keeping the tots occupied especially on that long road trip can be hectic for any parent. I am sure am not the only one who finds their repetitive "are we there yet" nagging.
You're at the grocery store and you bump into your college friend you are excited and just want to sit down have coffee as you catch up, but your fidgety toddler cannot let you have a good time with your long lost friend.
You can't seem to find the right distraction for your little one that will her hold attention, entertain and educate her at the same time.With thousands of kids' app to choose from every parent, caregiver or teacher want the best educative and entertaining for their kids.
Not just apps that will let them buy-add on and rack up thousands on your debit card.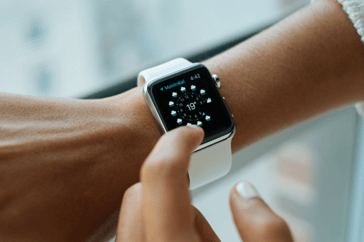 Disney Storytime
This amazing app has the plenty of Disney stories to choose. The stories can be can be downloaded from the app and allows kids to read at their own pace.
My son and I find extra fun in recording ourselves reading the stories aloud. This provides a great bonding time for us. He loves creating his own personalized stories of his little world.
After big a hug as soon as I get cozy on the sofa, he is always on my laps playing the story recordings he did all day long. After which his eyelids get heavy and slowly sleeps off as the next day waits for him to explore.
Preschool Phonics
This is a simple and fun game for kids that provide them with a chance of learning as they have fun. They get to learn letter recognition, letter sounds through song-based lessons.
The app is a great reading development companion for my kindergarten son. He gets to learn writing order of letters while following a cute monkey, Abby, on her adventure as she wanders around a secret island. My son loves singing the alphabet song on his ride to school.
In case of Emergency APP (ICE)
Every loving parent wants to keep track of the kids' whereabouts. On a fun day at the beach or even at the park we all want to make sure our kids are safe. This smartwatch app houses important details such as emergency contacts and medical information.
The app is paired with a smartphone that has to be in close proximity to the smartwatch. I'll never forget the smile on my son's face the day I bought him a Kurio Smartwatch which comes with this great app, for those playful days at the park. With a send and receive message feature I get to remind him playtime is over and we are about to go back home.
Awesome Eats
Looking for an engaging game for you and your precious little one? Well, Awesome Eats is just the right game.
In this game, you both get to sort healthy foods so as to score points and move through all the 60 levels. This greatly helps instill diet consciousness not only in kids but also in parents. The app also displays healthy and informative tips in between levels.
TinyTap
Tiny tip is another engaging game for kids. Parents are also involved with the child's digital play by creating your personalized games with your kids using music, photos, and colors.
There are already created games in the app to choose from. These games are created by teachers and publishers worldwide and hence the app serves as a good learning platform.
I cannot wait to get home early from work and create loads of fun games with the photos we took from the last vacation. Tiny tip is my favorite on the list.
Ansel and Clair's adventure in Africa
Give your wee nipper a chance to embark on an adventurous journey to Africa's most exotic places such as the Serengeti plains, Nile Valley and Sahara desert.
Ansel, a friendly and fun robot will guide your little explorer through puzzles and games as they explore Africa's most exotic places. This greatly helps instill a sense of exploration as well as entertain the kid.
Elmo Loves 123
Helping your kid count numbers just got better with this amazing app.
The characters Abby and Elmo guide the kids learn simple subtraction, addition and also trace numbers as they open surprises such as coloring and other amazing videos. Personally, I love this app for sharpening my son's art and creativity through coloring pages.
BAREFOOT WORLD ATLAS
Barefoot world atlas serves as a fantastic way for kids to learn about people, animals and other interesting topics around the world.
They get to zoom or spin something that interests them and learn more about it in the descriptions and photos provided. Give your little champ the pleasure and fun of learning topics of interest to them every day.
---
Final Verdict
There you have it! Grab perfect pair earphones and download these amazing apps for your adorable kiddo.You'll both love the experience and the fun as you explore these educative apps. With such entertaining apps, you're sure you've kept the 'Are we there yet' at bay