Many a times you must have seen that many people post status updates and even comment in hindi language on Facebook and you might have thought that how they do it, well today we are here with this amazing tutorial through you will be able to use Hindi on Facebook without installing any additional software on your PC.
How to Write in Hindi on Facebook :-
Step 1 :- Firstly Open Facebook and Login with your Account.
Step 2 :- Now Open Google Input Tools in New Tab by clicking on the below button and select Hindi as a language.
Step 3 :- Type anything on it, it will automatically convert in Hindi.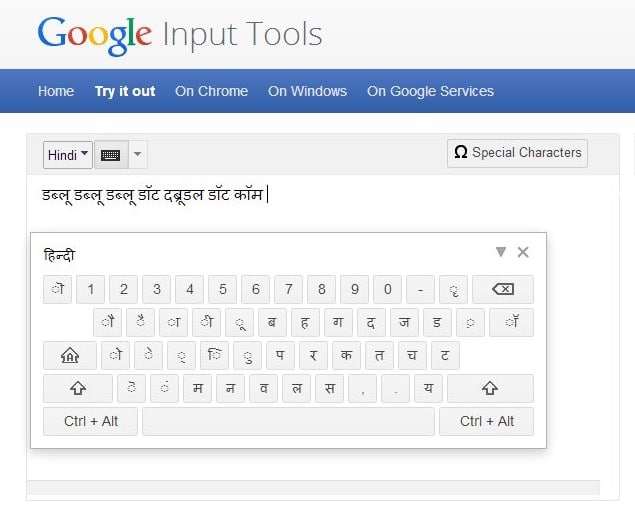 Step 4 :– Now when you finished typing select all the text and copy it after that you can paste it into your Facebook Account.
Or
You can also download and Install it in your PC for Offline use, use the button below to download.
Download Google Input Tools for Offline Use on PC
That's it, now you can easily use Hindi on any Website, isn't that cool.
If you like this post then please share it with your friends and do comment with your suggestions and queries.