Threads has only just appeared, but it is already a significant threat to Twitter's business.
Meta's social network Threads became extremely popular immediately after its official release, which was on July 6, with millions of users joining the service in the first few hours. After the app's explosive launch, when it became the first app to gain 100 million users in just five days, it set a social media record for quickness in reaching this particular milestone.
Meta's new project, which practically copies Twitter, appeared at a time when Twitter was experiencing negative reactions from users and after Elon Musk took over the popular platform, and directly positioned itself as an equal competitor.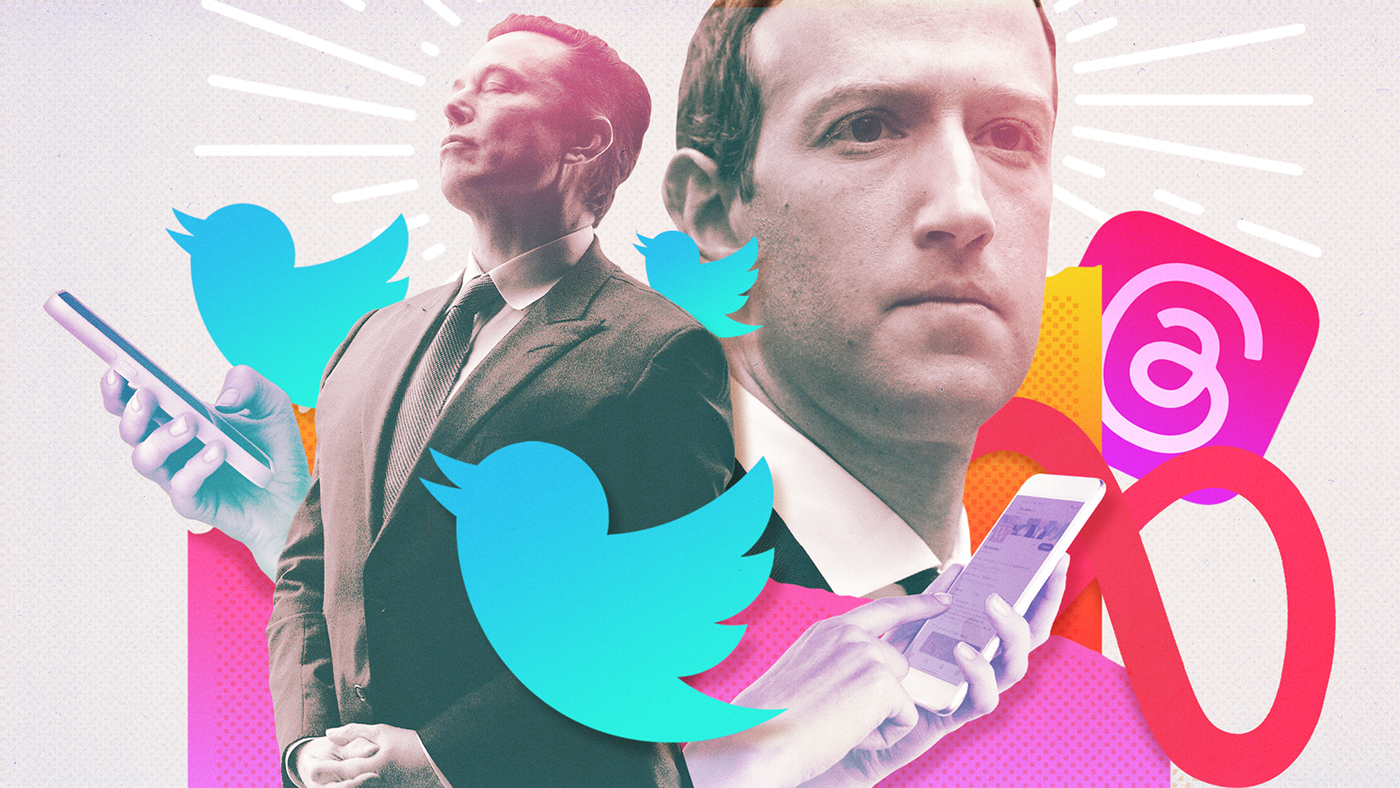 But can Threads survive where many have tried and failed? Can it replace Twitter? Below we will discuss why Twitter should be concerned about Threads, but that does not necessarily mean all of the we wrote here will come true.
Huge User Base
One of the most frustrating things you can experience after trying out a new social network is feeling like you are alone in the world. After that, you move to struggle with finding people who use it and whom you know. This is one of the reasons why many alternatives to Twitter have a hard time succeeding.
However, this is not the case with Threads, which is interconnected with Instagram, which has over two billion users. This gives Threads a huge advantage over other Twitter-like platforms, as you can easily follow the same accounts you follow on Instagram when you first sign up.
MrBeast, a popular YouTube star who practically established a category of YouTube videos centered on pricey challenges and stunts, has amassed one million followers within hours of joining Threads, winning the Guinness World Record for the fastest user to reach this amount of fan base on the platform.
Familiar Interface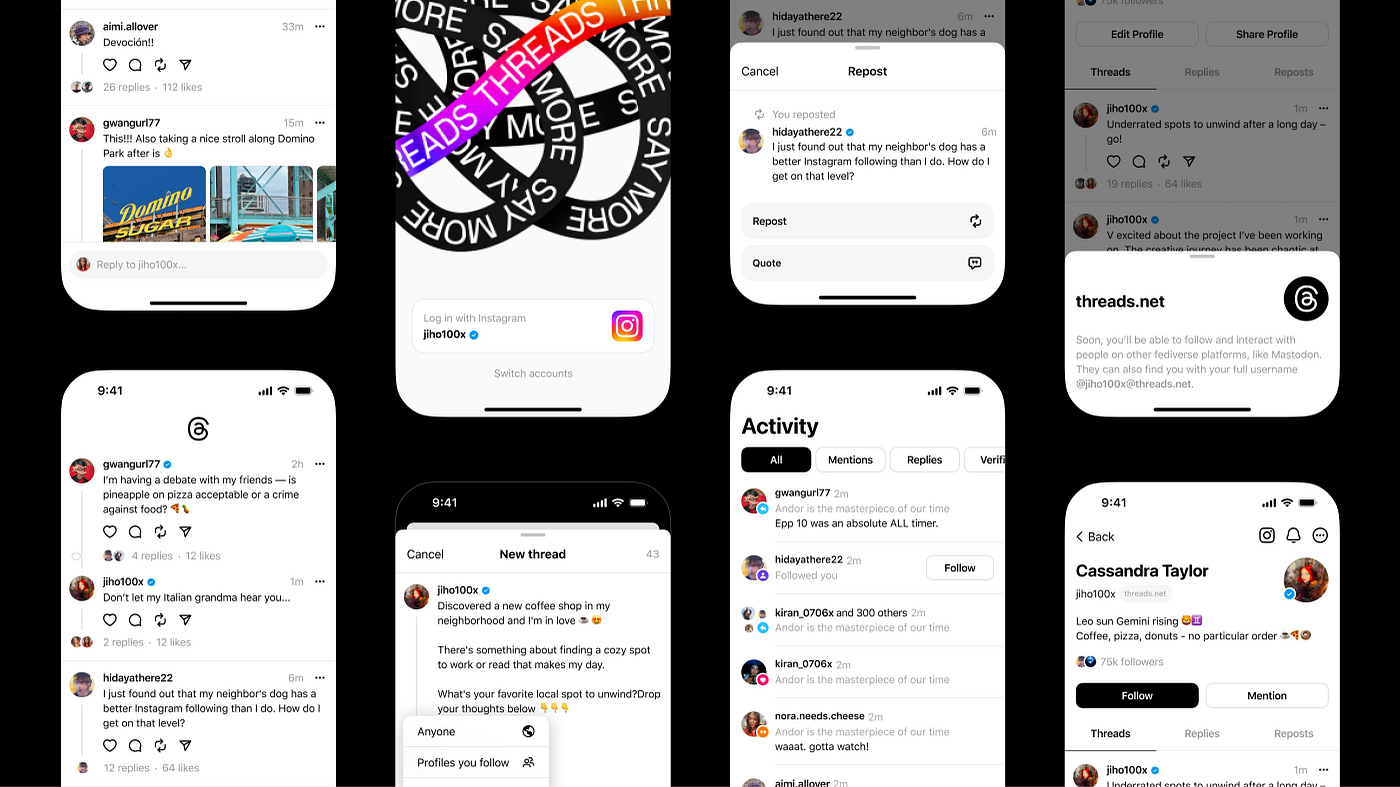 With a clean, minimalist interface and features like comments, reposts, and likes, Meta's Threads offers users a fresh feel and a fresh start in a familiar environment. The platform is designed to attract users quickly, as evidenced by the seamless login, ease of use, and the fact that you do not have to rebuild your follower base – you pick up where you left off on Instagram.
No wonder Threads has attracted 120 million users by now, which should worry Twitter, especially given the relationship with Instagram. According to stats published in mid-July by data-tracking website Similarweb, the number of daily active users on Threads has decreased by half, going from 49 million to 23.6 million in a one-week span. The majority of the data gathered came from Android use. One may now claim that interest in Threads is waning, but the social media recently introduced a web version as well. So, it is safe to assume that there will be more users soon and that its large user base will grow again.
Add to that the fact that the European Union (EU) does not yet have access to Threads, but as soon as it does, Threads will easily gain tens of millions of users. Why Threads is unreachable to this part of the world? The highest court of the EU essentially forbade Meta in July from aggregating user data gathered across its platforms, including Facebook, Instagram, and WhatsApp, as well as from other websites and applications, unless it had users' express consent. Furthermore, the EU introduced the Digital Services Act, seeking to safeguard European users' privacy and transparency while also removing dangerous or unlawful information. E.g., as a result, kids will no longer see advertisements based on their activity online, such as following particular social media pages or postings. Additionally, advertising that is targeted and customized is prohibited. The only information that advertisers may use to target teenagers with adverts is age and location. There will not be any more advertisements for, say, online gambling and gaming, notwithstanding the stellar reputations of top-rated providers, notably those at TopCasinoExpert.com.
Twitter Critics Seek New Refuge
Elon Musk has made several changes to Twitter since the takeover, some of which have been widely criticized by users. One of the notorious changes was limiting the number of posts Twitter users can see per day, making the platform particularly hostile to content creators and advertisers.
The launch of Threads is perfectly timed for disgruntled Twitter users looking for a new refuge, especially since many Twitter alternatives have tried and failed to topple it. Threads has already positioned itself as a viable alternative to Twitter and it will be interesting to see how the platform develops in the future.
Also Read:
Threads Plans to Be Part of Fediverse
Meta sees the billions of Instagram users as a starting point for Threads, and it also plans to expand Threads' reach by joining Fediverse. But what exactly is Fediverse? It is an interconnected collection of servers that allow users to communicate with each other. In other words, it is a collection of social networks that can connect with one another despite being hosted individually. Mastodon, another rival of Twitter is a member of Fediverse, which clearly gladly welcomes all of Elon Musk's competitors.
The idea behind joining Fediverse is to allow Threads users to interact with other people on different platforms within Fediverse. For example, this means you can use your Threads profile to follow or be followed by other people using different servers (or platforms like Mastodon) on Fediverse, just as you can use your Gmail account to communicate with someone using other popular providers' emails, such as Microsoft Outlook or Yahoo Mail.
Meta's Vast Resources
Twitter has reason to be concerned about Threads because of the significant support it receives from Meta. Although Threads is still a relatively new platform with limited features, it can benefit from Meta's experience and vast financial resources.
When it comes to experience, Facebook's parent company has a history of successfully copying features from other platforms. One example is "Stories" on Instagram, which was originally a feature introduced by Snapchat. Additionally, Facebook and Instagram are two of the most popular platforms for advertisers and content creators, giving Meta a monetization advantage compared to Twitter.
So, it is only a matter of time before Meta introduces advertiser capabilities on Threads as well.
What Can Twitter Expect in the Future?
Threads is off to a great start and has a perspective even though showing signs of slowing down. While we have listed some reasons why Twitter should be wary of Threads, it is important to note that these are still early days for the platform, and it definitely needs some essential features to become a Twitter "killer".
For now, Twitter remains the de facto platform for micro-blogging for millions of users, but certainly, Elon Musk should pay attention to Threads and the potential threats this network brings.
It will certainly be interesting to watch the rivalry between Mark Zuckerberg and Elon Musk in the future. And who knows – maybe we will soon see them in the UFV octagon with gloves on their hands given that they announced a bout, which many called the "Battle of the Billionaires".