After the arrival of Samsung Gear VR, Google Cardboard and more Zebronics has also joined the virtual reality bandwagon with the launch of its ZEB-VR headset in the Indian market. The ZEB-VR is Priced at Rs 1,600 which is preety much ultra cheap as compared to its competitors, the virtual reality headset works with any smartphone and requires an app to in order to work with the device, you need to place your smartphone into the VR box to enjoy the immence 3D VR experience through its app. Currently it is only compatible with Android devices but in near future we might get update for the other mobile os.
Features:
Ultra-immersive motion sensing game experience
Focal length & pupil distance adjustable
Extra soft contact pad assure hours of gaming comfort
Powerful magnet trigger, compatible with google cardboard
More comfortable and durable, enough size for wearing glasses
Reserve perspective window for AR or camera shooting purpose
Experience the immersive VR game
Enjoy the 3D movies
360º panoramic views live, games, video and images
How to use?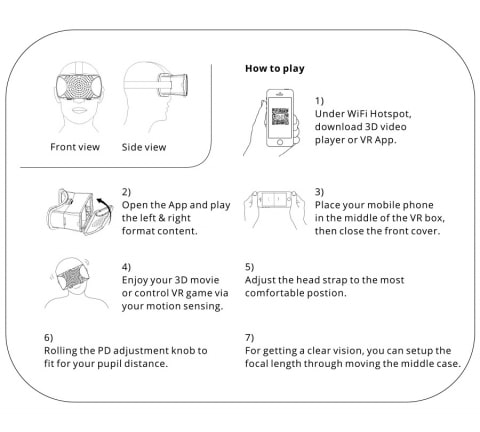 Visit Zebronics's official Product page for more info regarding this VR Headset
Have something to add to this store, leave them in the comments below.