Thinking About An Echo Spot? Here's Why You Need One
Amazon has not only proved to have what it takes to dominate the e-commerce scene, but the company has also come up with competing products in the hardware market that have proved more useful than those offered by other companies like Google. One of the most interesting products the company has built that is faring well in the market is the Echo Spot, which is a revolutionary virtual assistant device built for homes.
Ian Andrews is a tech security expert who has been reviewing tech devices over the years and he also got an opportunity to look at the functionality of the Echo Spot. He has helped reveal some of the benefits you enjoy when you acquire the Amazon Echo Spot and here are top reasons that should inspire you to order one today.
Can Make Video Calls
Unlike other Echo devices below the Echo Spot, this one comes with a fancy screen and a camera. It is equipped with an intelligent software that helps you to make video calls without raising your hand to issue instructions. You can pick calls by just speaking to the device, which brings in a lot of functionality that helps you to operate it even while in bed. It is one of the most convenient options for a home assistant that you could get for your home.
No Existing Speaker Required
When you compare the Echo Spot with the Echo Dot, you will realize the Spot is much more equipped to eliminate the need to include an existing speaker. It comes with a speaker of the same size that delivers audio smoothly, and its design is practical as it spreads this voice across a 360-degrees angle, which means you receive uniform sound across your room. Additionally, the Echo Spot connects via Bluetooth and Wi-Fi to various services that allow you to choose the music you want.
Connect With Friends and Your Home
Due to its video calling capabilities, the Amazon Echo Spot allows you to seamlessly connect with friends and family. But much more interesting about the device is that it is equipped with a capability that makes it work with smart devices around your home. It can help you monitor and control different services within your home like smart lighting and heating. Its application support allows you to connect with smart home devices to ensure there is seamless control of various services.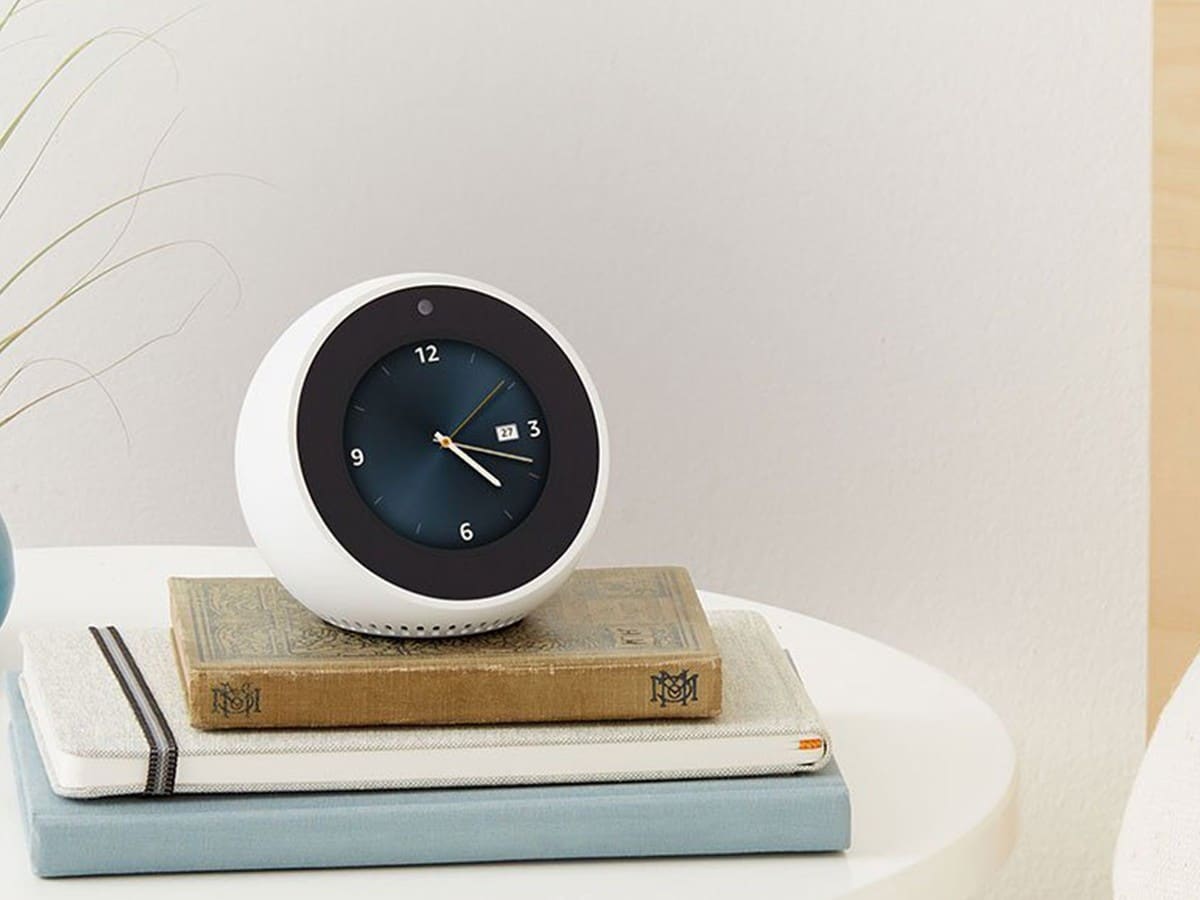 News, Podcasts, Music, and Books
The Echo Spot offers you a lot of benefits including the ability to play music, listen to podcasts and audio books as well as access news. This is made possible through a Wi-Fi connection to different clouds that store such resources and it delivers accurately the audio book you have requested. Therefore, if you are looking to buy an Echo device without the need to spend a lot, the Echo Spot is your perfect choice that will help you make your days better.
Fit for Use in the Office
Even the design of the Echo Spot is testimony to the fact it not only fits within your home, but also can be accommodated in the office setup. When you connect the device in your office, you can access reports and news as well as listen to audio books or soft music as you go about your duties.
Amazon has also been offering amazing application support across its Echo lineup, so when you get the Amazon Echo, you are assured to get much more support that will help you connect the device with other devices within your home. That's why it comes as a perfect choice for someone looking to monitor their home through smart apps and gadgets.
---
About the Author
Ian Andrews is an author of his own tech blog. He covers things such as tech news, new releases, product reviews, and more.