We can't imagine a modern household without automated things that can make our routine life much simpler. Here are the best smart home devices of this year.
Smart People Use Smart Devices in Their Homes
Take a look around. Is your home smart enough? In the era of advanced technologies, it should definitely be smart. But do not worry if you haven't any automated things in your house! Our useful list of the best smart home devices of 2018 will help you choose those must-have smart items that are easily controllable from anywhere.
So, as you have already understood, living in a smart home means that it is equipped with automated devices that can make our everyday life easier and safer. Such a smart solution mainly includes the automation of heating, security, air conditioning, lighting, and ventilation. So, it is high time to start using high smart technologies.
The Lifx Color 1000 is a new generation of the smart bulbs, which are more efficient and brighter than the previous ones. The Lifx app, which you can easily install on your iOS or Android, is compatible with Amazon Echo, Windows, Nest, SmartThings, and IFTTT. It offers 16 white-light settings that range from 2,500 to 9,000 K. With the use of this user-friendly app you can dial between these white-light settings and choose or change colors from the full RGB color wheel.
This smart doorbell should definitely become a must-have thing in every home. You will be impressed with its free video storage, IFTTT channel, on-demand clip recording, and a 1080p high-definition resolution. It is compatible with Google/Alphabet's Nest and Amazo's Nest. Just download the SkyBell HD app on your phone to use this doorbell to its full capacity.
Enjoy the great cleaning performance with Eufy RoboVac 11. It offers a wide range of cleaning settings and simple maintenance procedure. Emptying it is so easy that everybody in your family will be able to do this. What is more, it won't take up too much space in your home. However, Eufy RoboVac 11 has a limited battery life and you won't also find any companion app to it.
You will make almost no efforts while cooking with this smart June Intelligent Oven as you will find a camera, Wi-Fi, and even artificial intelligence among its features. It is able to recognize certain types of food and cook them according to your preferences. Your fish, vegetables, or meat will be cooked consistently well.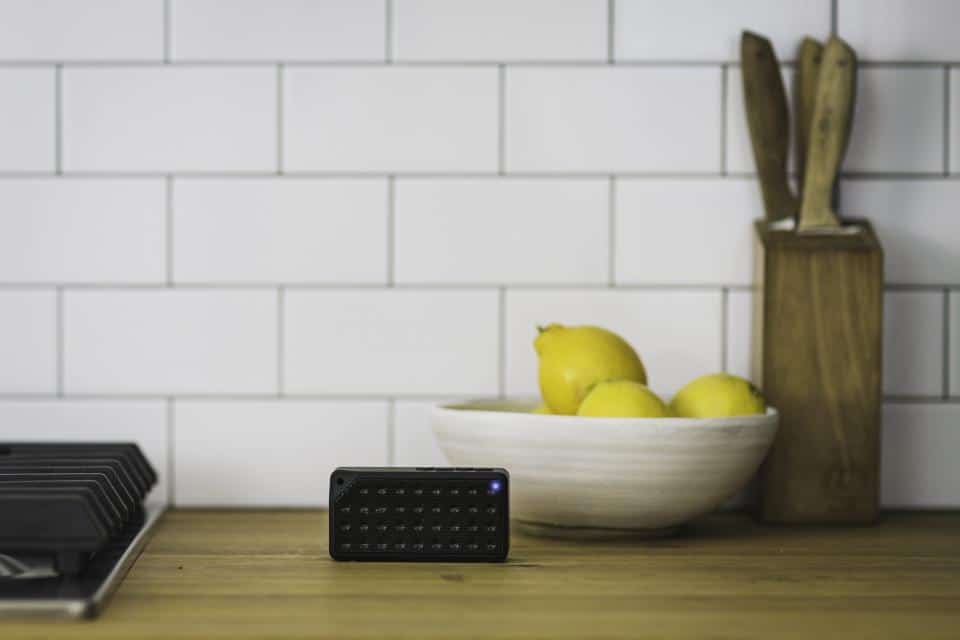 The Ecobee4 is a smart thermostat with an integrated color LCD touch display, which is compatible with Android and iOS. With its great temperature control capabilities, you will regulate your home's cooling and heating with ease. Its remote sensors measure humidity, occupancy, and temperature in every room in your house. You can even save energy while using it properly.
With Netgear Arlo Pro 2 your family will be always safe and secure. You will be able to see everything that is going on around your house thanks to the 1080p HD. There are a lot of great features you will definitely love. You will receive instant notifications sent to your email or phone. You can see everything clearly even in the dark. 130° Viewing Angle PIR motion sensor makes sure that there were no movement slips. Netgear Arlo Pro 2 is compatible with IFTTT, Amazon Alexa, and SmartThings&Stringify.
This Mini Wi-Fi Smart Plug is one of the most well-connected ones as it is compatible with Amazon's Alexa, Google Home, and IFTTT. So, you can easily control your appliances and lights through Google Assistant and Amazon Alexa from anywhere. You can even do it with your own voice. You can also stack two MINI Smart Plugs in the same outlet due to its compact size.
Nest Protect is one of the best smoke alarms on today`s market. Its outstanding detection capabilities, mobile notifications, and high compatibility will definitely impress every user. It is very easy to install, connect, set up, and use the Nest Protect. It is a great buy for everybody who wants to protect his family from dangerous smokes and carbon monoxide.
You should definitely consider such investing because automated shades is really a cool thing to have in your living space. It will be a perfect solution for senior or disabled people. You can easily control them remotely with the use of an app, schedule them, or even use Siri to open or close them. The best thing about these battery-powered Serena Shades is that they are extremely easy to install.
Smart Washing Machine
Sonic Soak is the newest evolution in washing technology that utilizes ultrasonic technology to result in a deeper clean, saved time, water and energy, all in a compact package that can be taken anywhere. Sonic Soak generates modulated ultrasonic waves that travel through water to disintegrate dirt and bacteria at the microscopic level while being significantly more gentle than the conventional washing machine and even traditional hand washing.
This smart electric smoker is the alternative to the traditional ways of cooking your favorite meats. With the use of SmartChef app, you will be able to monitor cook time, chamber temperature, and meat temperature in the smoker from anywhere in your house at any time.
Fortunately, a number of such smart home devices is constantly growing. In the near future, we will definitely make everything in our homes work on our own terms. We have shown you that home automation gives a wonderful opportunity to control nearly everything. Even one product from this list can make your home a little bit smarter.
Another smart home device is the
smart trash can
which can free your hands and fresh your home.