The OnePlus 3 was officially presented. With its high-end features and a price of only 399 euros, it is likely to bring powerful sweat Samsung, LG, Huawei and HTC. The Android smartphone can be ordered in Graphit immediately. It will be delivered by June 23.
The OnePlus is equipped with a 5.5-inch AMOLED display with a full HD resolution of 1920 by 1080 pixels. This corresponds to a pixel density of 401 ppi. Rights displaying Gorilla Glass is 4. A polarizing bilayer to enhance visibility in bright sunlight.
The resolution is therefore not as high as Samsung , LG, and HTC . Differences will be in everyday life, although hardly notice, for virtual reality goggles that OnePlus 3 is not but as well suited as the competitors.
To drive 10 Qualcomm's high-end Snapdragon processor 820 is installed as the LG G5 or HTC. The main memory is 6 GB RAM LPDDR4 even greater. Also, the internal memory offers 64 GB double the capacity. There is no microSD card slot for expansion.
The power supply accepts the OnePlus 3 also with a 3000 mAh battery, which is to hold according to the manufacturer at least an entire day. Loading via USB Type-C. Thanks, Dash Charge (5V, 4A) of the battery should be charged within 30 minutes to 63 percent.
---
Camera
For photos and videos is on the back of a 16-megapixel camera with a Sony -IMX-298 sensor, an F2.0 aperture and a fast phase autofocus available. For sharp images makes the OnePlus 3 a combination of optical and digital image stabilization. The camera supports recording of 4K video at 30 frames per second and 720p slow motion.
About the Camera app to settings like ISO, shutter speed or sharpness can manually adjust and store images on request also in RAW format. For selfies and video chats a 8 megapixel front camera with a Sony IMX179-sensor, F2.0 aperture, and the electronic image stabilizer is present.
---
Fingerprint Sensor
Further features a fingerprint sensor in the home button, which the OnePlus 3 in less than 0.2 seconds you want to unlock from hibernation counts. The sensor is made of ceramic can actively contribute and improve its performance further effort, so it detects your fingerprint over time more and more precise.
---
Network
To communicate the OnePlus offers 3 LTE Cat. 6, WLAN 802.11 a / b / g / n / as, Bluetooth 4.2 and NFC now. To determine the position GPS and Glonass is on board. It also offers dual Nano SIM support.
---
Operating System
The operating system comes to OxygenOS based on Android 6.0 Marshmallow used. The OnePlus Launcher supports features such as double-tap-to-wake and gestures for quick launch the camera or flashlight. In addition, you can choose to navigate between hardware and on-screen buttons.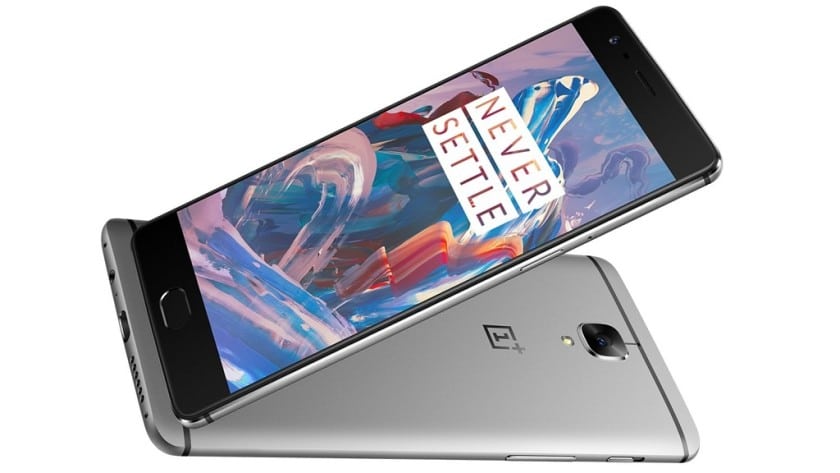 ---
Design
The OnePlus 3 but not only has a top hardware, but also a high-quality metal design. The look is reminiscent of an HTC One M9 or M8. The housing of the OnePlus 3 is milled also similar to HTC from an aluminum block.
With a height of 7.35 millimeters, it is extremely thin. The weight is 158 grams because of the unibody metal casing according to slightly higher. In the height and width of the device measure 152.7 times 74.7 millimeters.
A special feature is the alert Slider, sitting on the right side of the smartphone using the volume keys. Use the slider to the settings on the notifications can be adapted without having to turn on the screen. You can find the options "all notifications", "Select mute"only priority notifications" or.Besides graphite OnePlus has announced a second gold color. This will be available, but at a later point in time.
Also Check: Latest Mobile Price in Bangladesh