If you are looking for a bit more arcade-like feeling for Nintendo Switch, 8 Bitdo's NES 30 Arcade Stick is the definitive version. In addition to Switch, this Bluetooth controller accessory is compatible with various platforms, attention paid to the feel of buttons and joysticks, a gadget made well to provide a real arcade cabinet experience. Also, it is very big. Of course, it is not necessarily a bad thing, but it should be known.
NES 30 Arcade Stick is bigger and thicker than two stacked switch consoles. It's big and sturdy, so it's ideal for a solid and steady fight in a quick and intense combo action of a fighting game. The joystick on the left is interchangeable if you think you want a custom option from Sanwa. The button is 30 mm standard as an arcade and can be replaced when it can not be satisfied as well.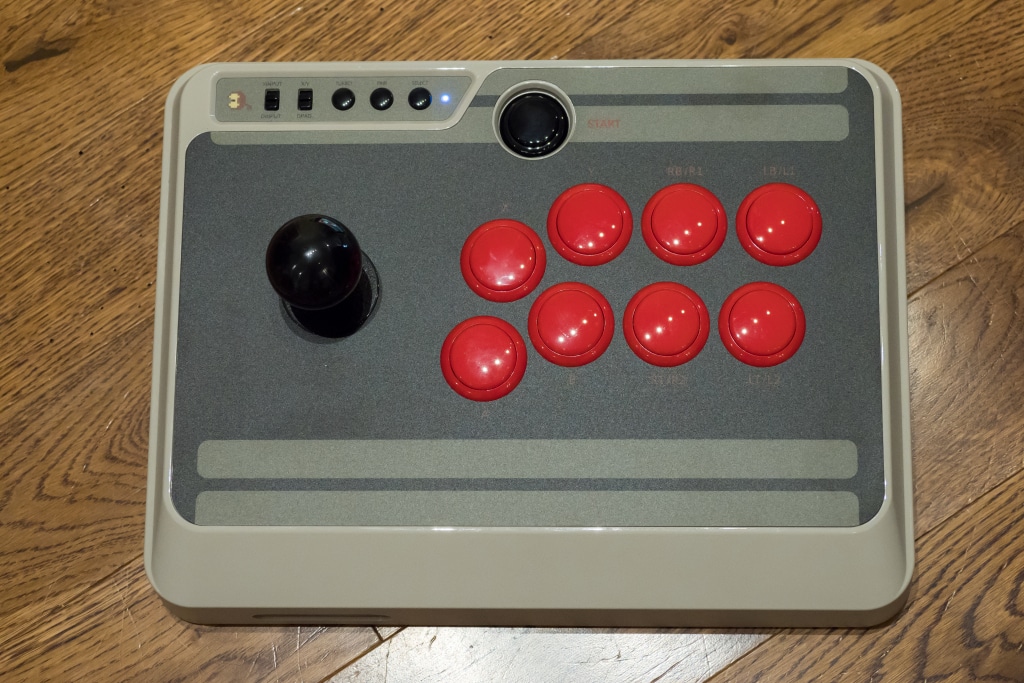 Well, if I speak of a rather amateur opinion to me, 8bitdo has done well for joysticks and buttons attached to the controller so far. They make you feel a real arcade experience. The tone of a certain button and the reasonable sense of resistance when rotating the stick support such experiences. Compared to existing Switch controllers, it gives us a much better experience when doing special movements, as well as Ultra Street Fighter II, as well as many old SNK fighters released again for the Switch console It also improves the fun of.
There is also a dedicated turbo button on the console and a switch that switches the mode of X input and D input, and a wired for PC and Raspberry Pi using the attached 3 meter USB cable (also available for charging the internal battery) USB support is also possible. It can be played for 18 hours continuously with just one or two hours of charging and can also connect wirelessly to Windows, Android, Mac, Switch, and Steam via Bluetooth.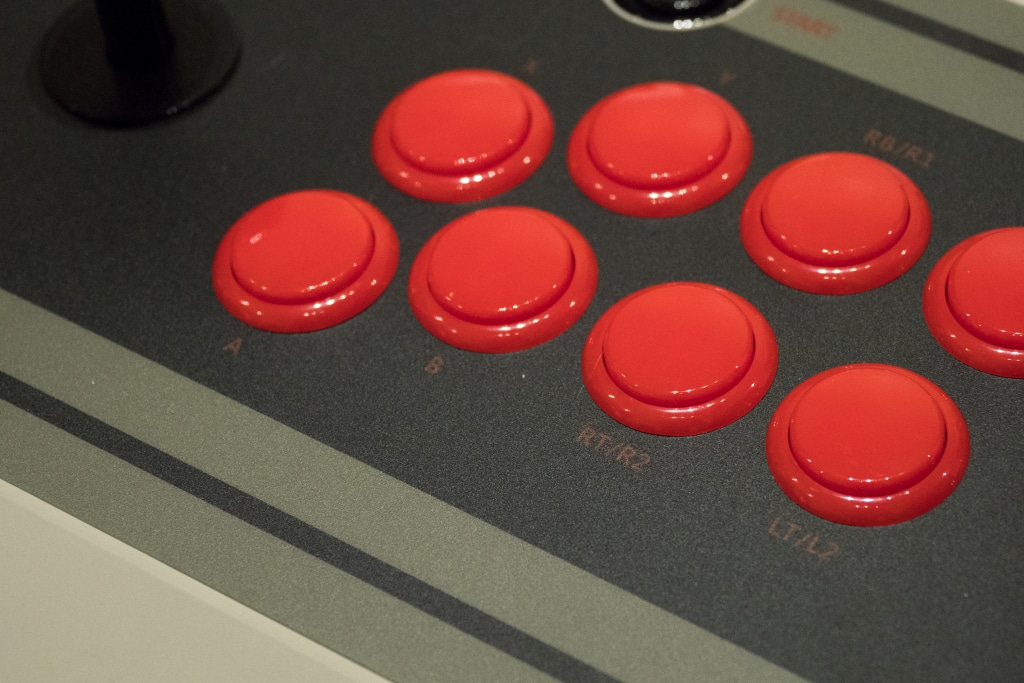 Apart from features, the best thing about the NES 30 Arcade Stick may be its apparent appeal. The use of coloring and modeling inspired by NES (Nintendo Nintendo Entertainment) makes the package truly appealing. Depending on the taste of the interior, it will also be a story of a conversation decorating coffee tables and old-fashioned cabinets when not in use.