Reflectors are a must-have accessory for any photographer who wants to achieve high-quality photos whether outdoors and in the studio. There are several kinds of reflectors depending on one's needs, but having to sort through them all may seem like an arduous task. In this post, we will be looking into benefits of having your own reflector, and which ones are the best for your photography needs.
Benefits of Using a Reflector in your Photos
1. Assisted Lighting
Sometimes, when lighting components during your shoot is insufficient, or in some cases, too much, it is difficult to create a good photo. The use of the reflector can either increase the light intensity or soften the light so that you can achieve just the right amount of brightness and casting out unwanted shadows.
2. Improving Photo Quality
When you have a limited amount of light especially during indoor photography, your image and its quality may be compromised. Making use of the reflector doubles the lighting's capacity and improves the overall quality of your photo. Most professional studios make use of reflectors in order to sharpen certain angles and create highlights for their subjects.
6 Great Reflectors for Your Photography Needs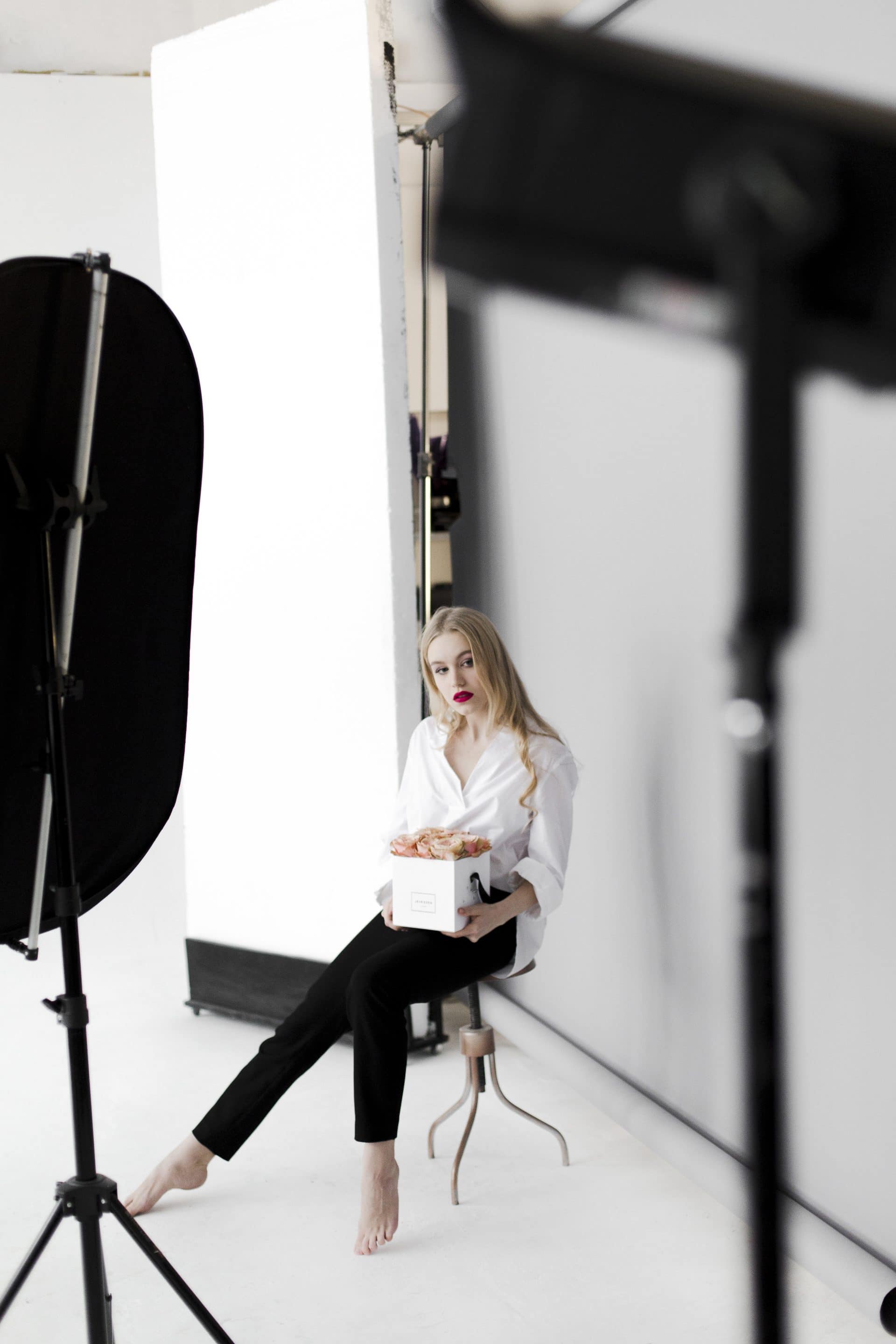 1. LimoStudio Continuous Lighting Photo and Video Studio Kit
A complete overall studio set sans the lighting accessories, this studio kit is relatively affordable and would have all the reflector accessories that you may need. It has the two large reflector panels, two white and black umbrellas, clips and even backgrounds for your studio needs. If you are wanting to create your own studio, purchasing this reflector set is a good start since it comes with all your basic studio needs for a price of $118.99. For indoor photography, this is a good investment to create stunning professional photos.
2. Savage 5-in-1 Reflector 22″
This reflector is ideal for outdoor and travels photography. Modest in its size, it is highly functional because it contains 5 slipcovers with varying colors for your reflector needs. The Savage 5-in-1 is also affordable $14.99. Since it is quite small compared to other heavy-duty reflectors, it is only useful for small, closed spaces or smaller subjects. Otherwise, this a good reflector that is fuss-free and easily portable.
3. Lastolite Medium Skylite Rapid Kit
A location photographer may need more than extra lighting on specific area shoots. This is especially applicable to situations where you need to shoot in grunge areas, nature, and other areas where sunlight is obstructed by some elements. Although Lastolite is quite pricey, it is definitely high quality and will allow you to create exceptionally good photos with ideal lighting even in difficult shoot locations. It has maximum lighting control and is also made with the high-quality aluminum frame.
4. Westcott Eyelighter Reflective Panel
Known for its uniquely curved design, the Westcott Eyelighter is known to professional photographers for its durability and simplicity. It can create stunning photo and video shoot conditions. The best part about this is the Westcott Eyelighter reflective panel can be maximized in usage because of its curved shape, which can also cast unwanted shadows away from the back and sides of the subject. Another characteristic you can achieve through the Westcott Eyelighter is high=contrast photos which are ideal for creating good quality photos for your clients or creating stock photography for your business.
5. Westcott Omega Reflector Kit, 10-in-1 Rectangular Oval
This version of a Westcott Reflector is for those who may have a lower budget and desire mobility for their accessory. It is also highly customizable and comes with a good size for most common subjects (people, medium-range environments, still life). The Westcott Omega also comes in interchangeable surfaces for your photography needs. The Westcott reflectors are known also for their high-quality and long-lasting features so it is a good investment for your on-the-go photography needs.
6. Phottix Spartan Beauty Dish 28″
If you are shooting models, a good reflector accessory to have is the Phottix Spartan beauty dish. This is ideal for headshots or upper body shots where detail needs to be very clear on your model's facial features or any other product being used or worn by your subject. The dish is also collapsible and easy to assemble, making the setup more efficient to save time. The Phottix Spartan Beauty Dish can also be assembled with an inner diffuser instead of a deflector, depending on your needs.
---
About the Author:
D Scott Carruthers is a known photographer based in Anaheim, California. He has gained recognition as a professional photographer when his work was featured in a local publication. He went on to be featured in other media outlets by covering events with public icons and celebrities. For more information about D Scott Carruthers, you can visit his official website at Carruthers Photography.