The Internet has brought the world closer—the possibility of which was almost unimaginable some years ago. Today, people connect, communicate, conduct businesses, share information via the Internet all without the need to travel from one place to another. The Internet does it for them. Be it sharing information with their clients or colleagues, or accessing any information, all they need to do is connect to the Internet and find what they want. The cloud app development has, thus, increased the instant availability of information as it can be accessed from anywhere in the world.
With time, there have been newer developments taking place on the Internet, too. Applications are getting developed for various purposes, the need for which, although not felt earlier, has increased with time. Today, there is an application, or app, for everything. There are gaming apps, business apps, educational apps, lifestyle apps, entertainment apps, travel apps you name it! All it needs is a simple click of the button, and you get what you want.
Similarly, there is an app—the cloud app–that is making life easier for people looking to store and access information on the go. So, what is the cloud app development? The cloud application, or cloud app, Is a software program that is not installed on any local computer but can be accessed via the Internet. All one needs is access to uninterrupted Internet connection if one needs to access any information through a web browser.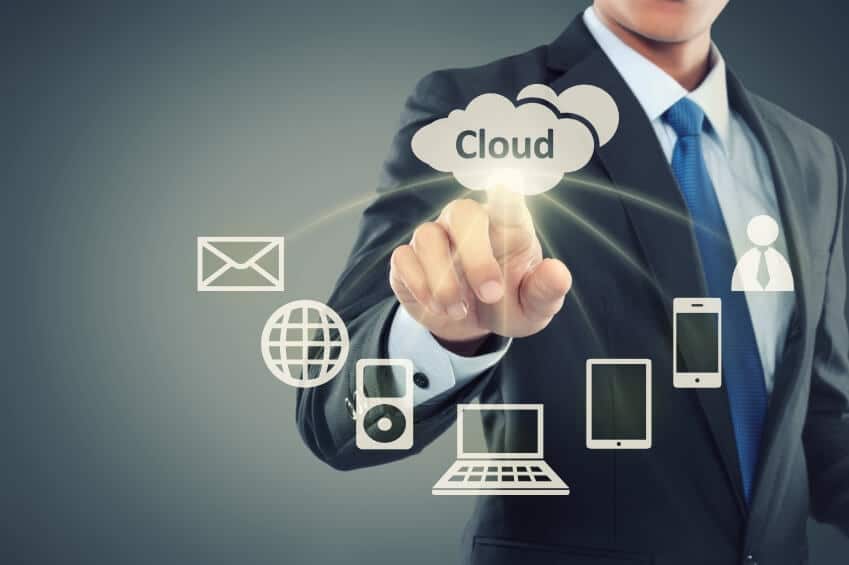 How Cloud App Works?
The data is stored in a remote data center that is operated by a third party company. It guarantees the security of the data and also supports different methods of accessing the data.
A cloud app helps in quick and easy access and do not need a permanent place within a device.
All it requires is an Internet connection for downloading or uploading of data. Its processing tasks are performed on a computer.
Cloud apps do not run the risk of version control issues. The version that is available is the only one the users can access.
Cloud apps can be accessed through different devices—be it computers or mobile phones.
A cloud application must be able to access data from multiple sources, at the same time. It must also be tested regularly to ensure that the processing logic that takes place is without any error. Testing the cloud app before putting it to use is essential, in that its security gets checked as well as its performance.
Benefits of using Cloud App
Large organizations or businesses make use of a facility to store, organize and process data. And, a data center is a facility that is composed of networked computers. Cloud applications are located in such data centers that work on file storage and sharing, order entry, word processing, data collection or financial accounting. These apps benefit the users in many ways, namely,
Quicker Response to Business Needs: Cloud apps can be updated and put into effective action in such a way it helps enterprises to conduct business with ease and at a higher speed. This leads to a change in individual beliefs and behaviors in business.
Ability to Bring About Instant Adjustment: As per the change in demands, adjustments can be made in the capacity.
Reduced Expenditure: Cloud apps are less expensive and easy to operate and maintain, which makes it much more feasible for businesses than to work out the logistics for on-premises installation.
Improved Data Sharing: All the data or information stored on cloud services is instantly accessible to its users. Moreover, because of the sheer size of these services, it becomes easier for them to the best security experts and put in place safety measures that are otherwise obtainable to only large undertakings.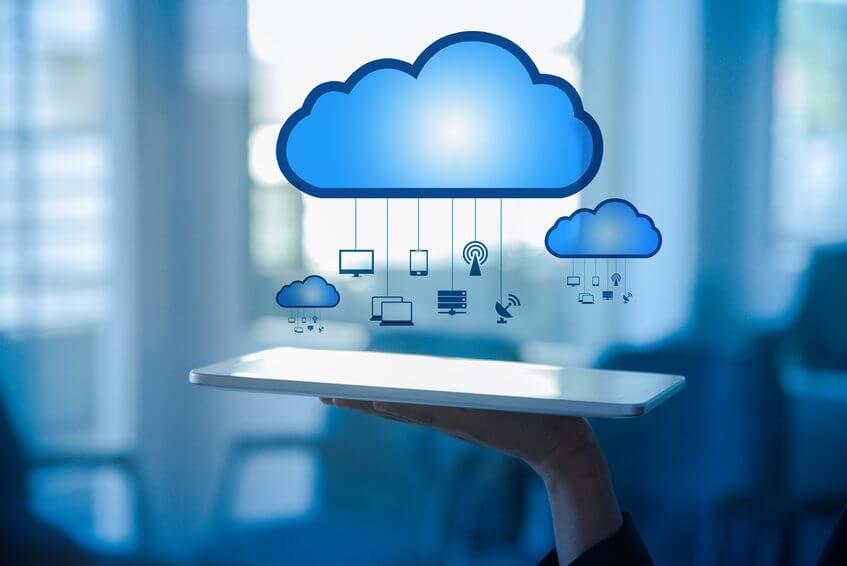 Also, as the data is managed by IT personnel, it helps in easy backups on a regular basis. This helps salvage any such situation where disaster recovery becomes a necessity. A disaster could affect a business greatly and lead to failure if a particular business happens to lose their data. This is where cloud app development comes into use. Recovery of the data becomes easier and faster because of the regular backups.
Cloud app development, or cloud computing, helps users to benefit from all the technologies without the need for the required knowledge or skill. It helps reduce costs and helps its users to concentrate on their main business instead of sorting out technology-related barriers that could hamper their business prospects, or take away precious time.
Cloud computing also helps users to access systems using a browser without the need to move from their locations. It also gives them the freedom to use the device of their choice or availability, as all it needs is the Internet services. Users are connected and data accessed from different places.
Productivity also improves and increases as users do not have to wait for data to be saved or mailed to them. Multiple users can work on the data at the same time. This saves precious time. Moreover, users do not need to install software updates on their computers.
Cloud app development helps improve reliability through multiple sites, which makes it suitable for business continuity and disaster recovery. Security improves because of centralized data as service providers devote resources to solve security issues that many of their users might not be able to afford because of lack of know-how.
Finally, cloud app helps in improving agility for enterprises because it increases its user's flexibility by adding technological infrastructure facilities.
---
Conclusion
Thanks to the Internet, there have been many technological developments that have been helpful to us in many ways. These not only save time but also help in bringing people closer, increasing connectivity and improving communication methods.
The applications that have been developed have made life easier. Be it in business or any other field; technology has brought about a change that helps us access information from the comforts of our home, or our office and save time and energy that would otherwise be spent on travel.