During childhood, our parents used to remind us to do things, as we grew older the place is taken by the handy handsets that have occupied us with its intuitive features. The world is full of distractions that keep us away from our daily assignments at college and daily projects at our offices. Creating a reminder helps to perform the task within the decided deadline. Hop down to know some of the reminder apps for Android.

10 to-do Apps that help to accomplish your tasks on time
1. Any.Do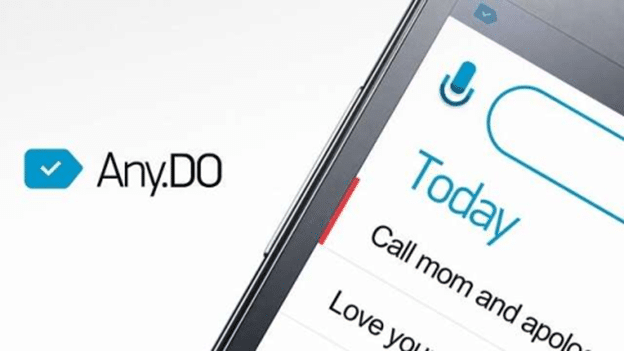 The widely used reminder app is an excellent reminder app. The decent to-do list app is equipped with to do list, calendar, reminder and a daily planner. The all-in-one app allows to create reminders by just speaking, calendar integration, cross platform support for location reminder, recurring reminders, notes, file attachments and more. This is not the end, it is equipped with cloud syncing, task customizations, location, and time-based reminders and tasks. Try the free app or purchase at $2.09-$2.99 per month.
2. Bz Reminders

The simple to-do app allows setting reminders and control it accordingly. BZ reminders have a robust that offers to color code tasks, making it creative and eye catchy. You don't need to use your phone to create a reminder; the Android wear support helps to do the same. Additionally, it has notifications, recurring tasks created for simple reasons like taking medicines. If you loved it, purchase it at $3.99.
Some users cannot afford Paid apps so if they want to download free apps then they can try Tutuapp APK for their Android Phone.
3. Evernote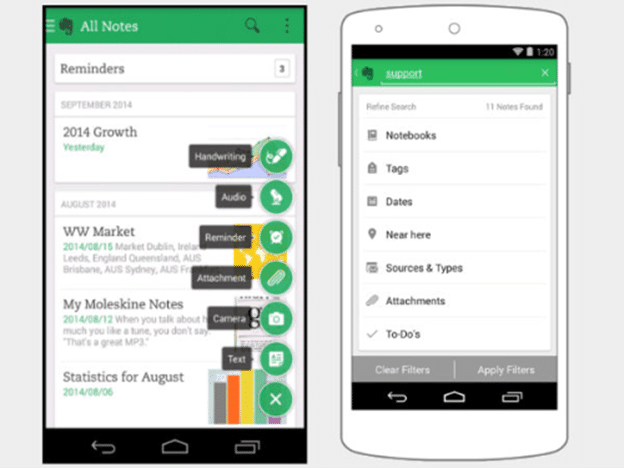 The powerful note taking app caters in creating reminders. If you are traveling and suddenly get struck with an idea, the Evernote is added with features like add text, video, photo, audio and organizational features. It will pop up with a notification message according to the date decided. Try out the free app or pay $34.99-$69.99 per year.

4. Google Allo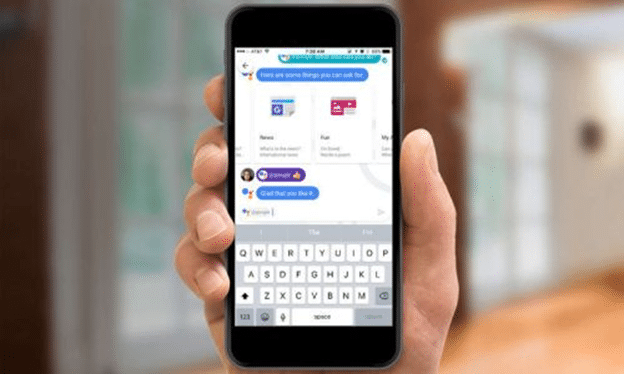 The messaging app comes with a Google Assistant that is used as a chat bot. It can be accessed during any non-incognito chat and is capable of doing anything. Just command the Google Assistant and it will help you to keep reminders along with the time required to accomplish the task. Also, used for your personal use the app is unique.

5. Google App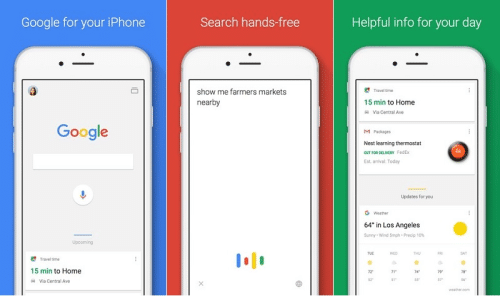 The free app works similar to Google Allo comprising of the Google Assistant. The reminder set in Allo also work on this app. Reminders created in Google App is available in the Inbox by Gmail app. The drawback of this app is that the reminders are not as robust as in a standard reminder app. For simple works, this can be used.

6. Google Keep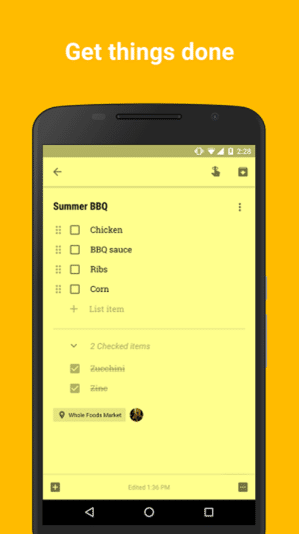 It is considered as the best note taking app that comes with a quite different feature. Google Keep lets you share notes with your peers along with preparing text, audio, video, photo, list, text. Make it colorful by adding radiant colors to your notes enabling easy organization. The notes can also pop up at a pre decided time or place.

7. Just Reminder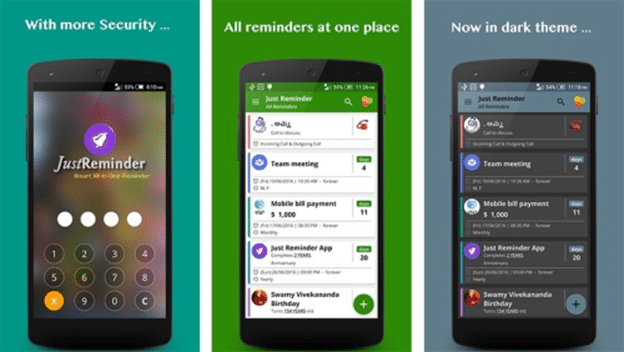 This is probably the most different app found in Google. Open the app, add your activity, set the time and date and your work is completed. Just Reminder organizes all your reminders based on date, you can even use various options like hourly, daily, monthly, repeat or by minutes. If you download the premium version, you get a password lock, several options for notification tones never letting you forget the slightest things.


ON GOOGLE PLAYOGLE PLAD ON GOOGLE PLAY

8. To Do List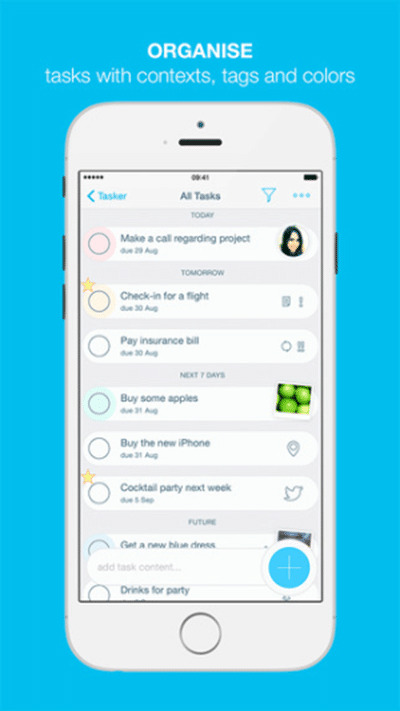 The simple to do app is the best choice. Create tasks including recurring tasks, group tasks in categories, sync with Google Tasks. Additionally, the app is capable of switching devices and viewing the task list. The working is similar to Wunderlist and is free to download or purchase it at $2.99.

9. Todoist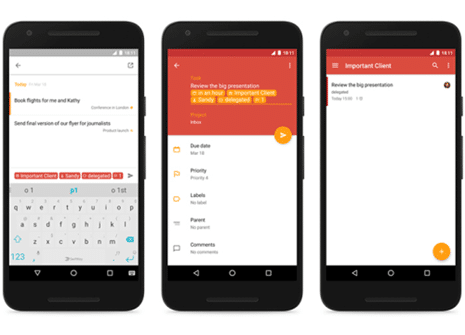 The stylish and powerful app is simple and has a built in task manager. It is equipped with a Chrome e3xtension and a native PC app and can be synced with all devices. The user can add, complete and reschedule tasks from your devices even when you are offline. Keep track of all important deadlines by viewing and organizing all your tasks, get it for $29 per year.

10. Wunderlist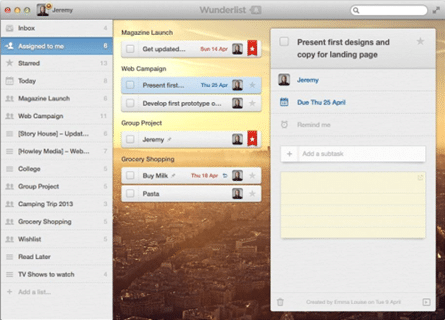 This one is the most popularly used and best reminder apps used by most of us. It has the ability to create, share with all your colleagues, peers etc, along with group task into categories and create recurring tasks. Sync your reminders on other platforms to get reminders to finish an important project. Get more features with the premium version costing at $4.99.

---
Conclusion

These reminder apps are used by a common man to a corporate company. Just create your list of tasks, date and time and the app will make sure to complete your entire task on time. Choose your desired app from the above list and don't waste time, because if you respect to time; time will respect you.

---
Author Bio:
Sejal Parmar loves to explore the newly released Apps & Games. She blogs at Rule.FM and writes about latest Android Apps & Games.