Recently Microsoft has Launched its Windows 8.1 Blue, it comes with a new flavor of Internet Explorer that is Internet Explorer 11.
IE is available in two different flavors in the modern Windows 8.1 OS:
Desktop Environment

Metro Environment
Windows Internet Explorer 11 lets you experience the state-of-the-art immerse in desktop browsers, enabling the creation and use of next generation web apps, games, and media. Internet Explorer 11 continues our vision of allowing users to experience the web in a fast, fluid and seamless way that is perfect for touch.
New and updated features include:
Faster web browsing – Allows network requests to prioritize content, connecting users to information faster than ever before. Plus, with the new SPDY/3 support, Internet Explorer 11 Preview can provide faster and more efficient browsing, even over slow networks.
Fast and fluid navigation – Back swipe feels instant with smarter web page caching, and with prefetch and prerender, many forward navigations (like getting to search results) feel instant as well.
Rich, hyper-fast 2D and 3D experiences – Supports the emerging Web Graphics Library (WebGL) standards, lighting up games and other interactive content, while still maintaining security, reliability, and performance. In addition, the interactive content in Internet Explorer 11 is now hardware-accelerated for DirectX 9 and later, including a software fallback option.
Great on all your screens, large and small – Supports gyroscope input and display orientation lock, making Internet Explorer 11 great for tablets. And, with side-by-side browsing, multi-monitor support, and high pixels per inch (PPI) scaling, Internet Explorer 11 is also great for large screens.
Improved compatibility – Internet Explorer 11 improves compatibility with web standards, other browsers, and real-world websites. There's updated support for popular web standards and changes that prevent older websites from displaying incorrectly.
Perfect for touch – Includes enhanced support for consumers using touch-based devices, including touch-based drag-and-drop, hover, and active link highlighting. Grouping together the navigation and tabs provides better control, with support for up to 100 open tabs per window.
Pinned sites – Enhances pinned sites to support Live Tiles, letting your content update dynamically and creating a more personalized Startscreen. Using Live Tiles with Internet Explorer 11 blurs the line, creating an active and seamless experience between apps and web apps.
Seamless integration – Internet Explorer 11 seamlessly integrates with Windows 8.1, enabling new ways to experience websites, including being able to use the Search charm to accelerate web searches.
Syncing across devices – Syncs your open Internet Explorer 11 tabs across multiple devices, so that when you open Internet Explorer on another device, you see the same tabs. You also have the option to sync your browsing history and typed URLs, favorites/bookmarks, user-configured settings, and passwords.
Click to call – Automatically changes phone numbers into clickable links for apps that work with phone numbers, such as Skype.
Screenshots of IE 11 in Action :-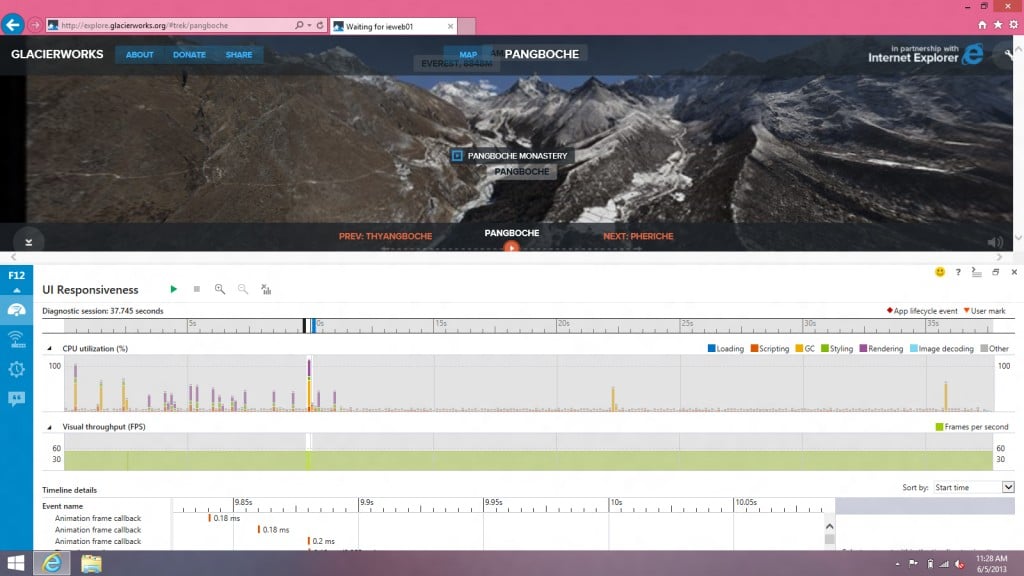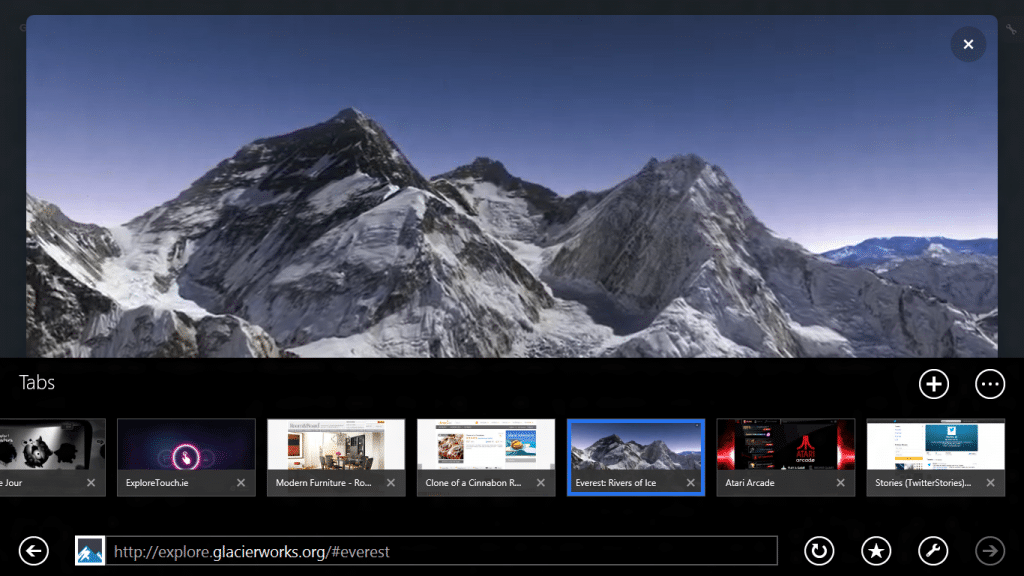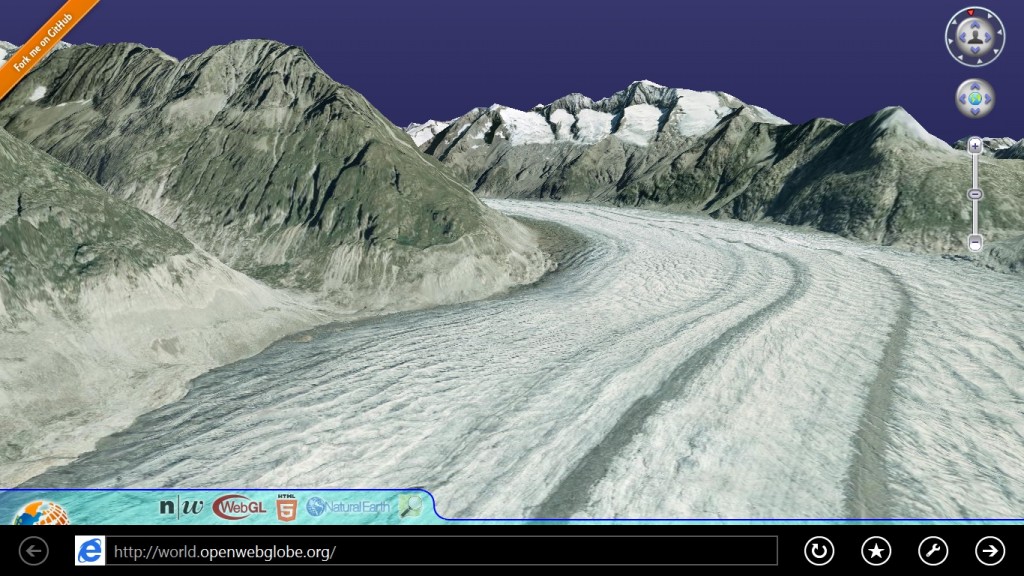 Downloading Link :-