Microsoft has just released the Windows Phone 8.1 Developers Preview for all Windows Phone 8 Devices. This Update is not yet available for general public but however who are willing to install this update can do so by following this tutorial.
Installing Windows Phone 8.1 Developers Preview :-
Things that you require :-
A Device running Windows Phone 8
A Computer with Internet Connection
Microsoft Account
Cautions :- Do this at your own risk, i may not be responsible for any damage to your devices, however you can always install a Fresh Copy of Windows Phone 8 by following this tutorial on XDA Developers Forum.
Now for Installing WP 8.1 follow the mentioned guide :-
Step 1 :- Firstly go to appstudio.windowsphone.com and Sign up as a Developer by clicking on the big blue button on right side which says "Start New Project".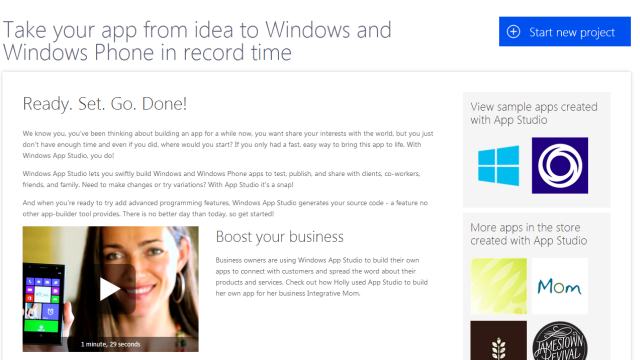 Step 2 :- Now Sign in with your Microsoft Account.
Step 3 :- Now go to Windows Phone Store and Download "Preview for Developers" App on your device.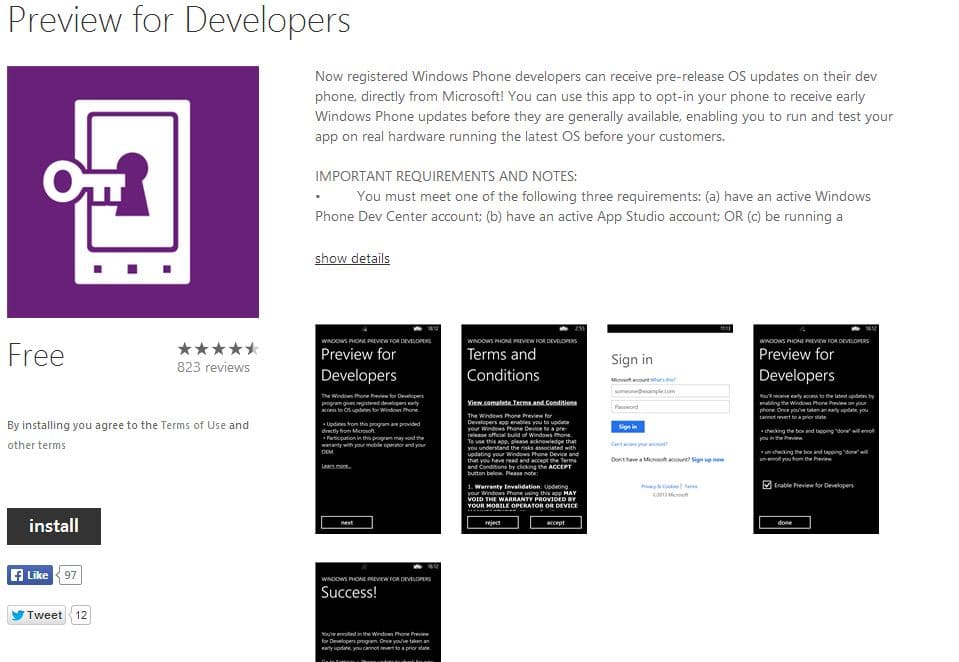 Step 4 :- Now on your device open the app and Sign in with the same Microsoft ID and Agree the Terms and Conditions.
Step 5 :- Next, go to 'Phone update' in the Settings menu and click 'Check for updates' in your WP 8 Device. Before installing 8.1, your phone will most likely download the 8.0.10322.71 update. This is to just to prepare the phone for WP 8.1. After a reboot, head again to 'Phone update', check for updates once more. Now, the Windows Phone 8.1 update will download and install automatically.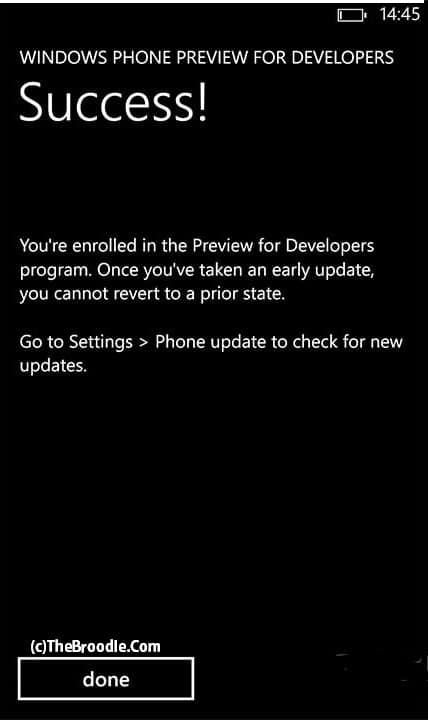 That's it, Once your phone Boots up you will be in the new Windows Phone 8.1, I tried this on my Nokia Lumia 920, and it worked just fine.