One of the main reason which leads to decrease interest in windows phone is of lack of Fully Functioning file manager. Many users when shifts from Android to Windows phone feels a bit uncomfortable while managing their files because of no file manager, and When Windows Phone 8.1 developer preview was announced, in that also File Manager was missing, however there are various file managing apps in windows store but they re not fully functioning.
Windows Phone would be getting a File Manager, a highly-requested feature the community has been asking about for years, and Belfiore confirmed that yes, an app would be in the Windows Phone Store by the end of the month.
But now to resolve this problem Microsoft has confirmed that Windows Phone 8.1 will get the Official Fully Functioning file manager in late May. This was confirmed by Joe Belfiore, the VP, Lead Windows Phone Team at an AMA session on Reddit.
He confirmed that File Manager was one of the most requested feature and it is coming soon to WP8.1. He even shared some of the screenshots of the app.
The file manager will provide users the ability to navigate the device's built-in storage as well as SD cards. The app will also let you create new folders, move files from one folder to another, and search within folders.
Belfiore said this on Reddit :-
WOO HOO! SOMEONE ASKED THIS QUESTION!! I've been waiting! in fact, I've avoided tweeting on this very topic just for all you redditors. Seriously.

in fact– you GET A CORTANA T-SHIRT FOR ASKING!! 🙂 (PM me your size and we'll get it to you.)

*** YES *** We are doing a File Manager for WP8.1! I know a LOT of you are looking for this (thanks for the tweets, I've read them all). In fact, I've been running a build of it on two of my phones for the last week or so and it's getting to pretty good shape.

Here's what it looks like: http://imgur.com/a/hvqGD#nRuOFXp

We are expecting to get it into the store HOPEFULLY by the end of May.
Here are the screenshots of the app :-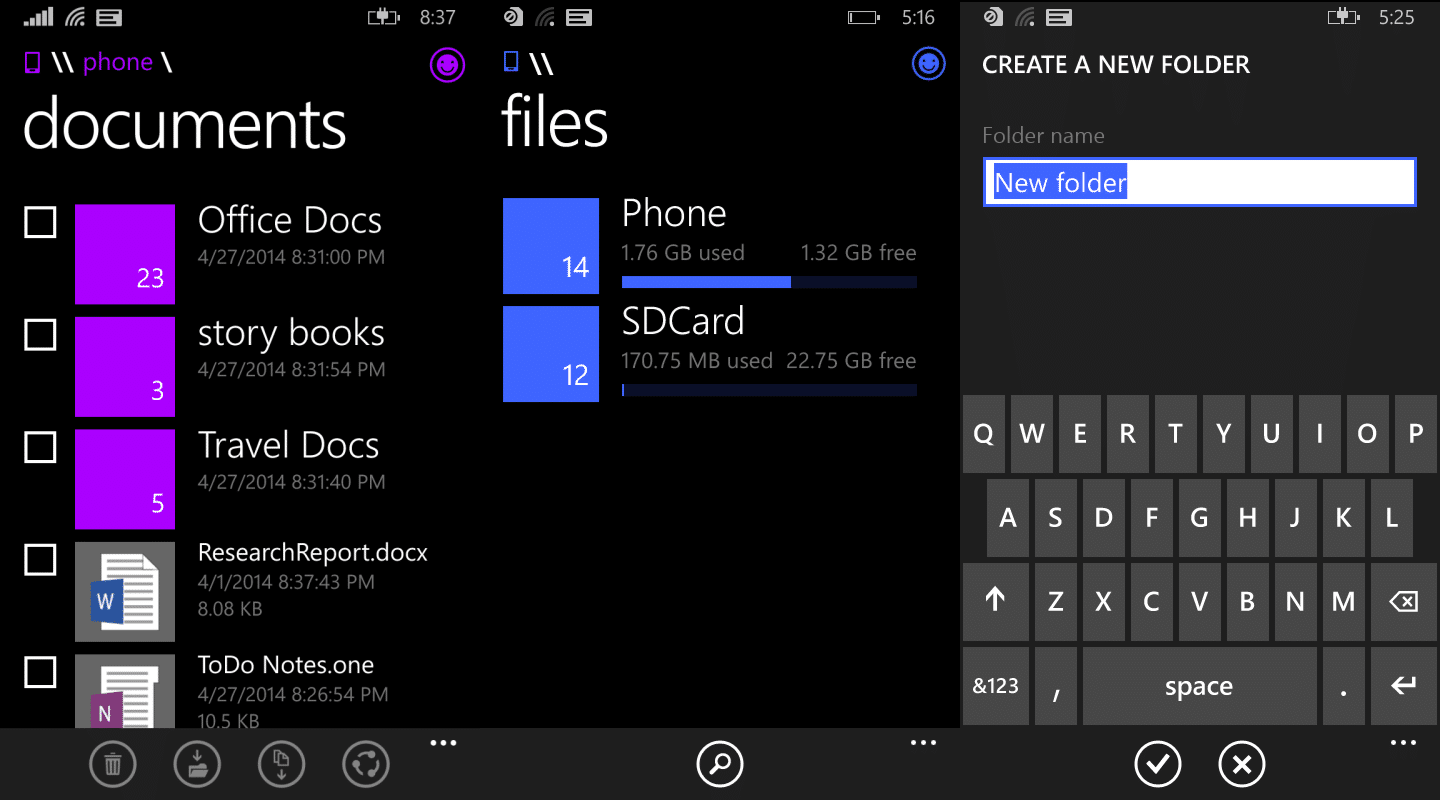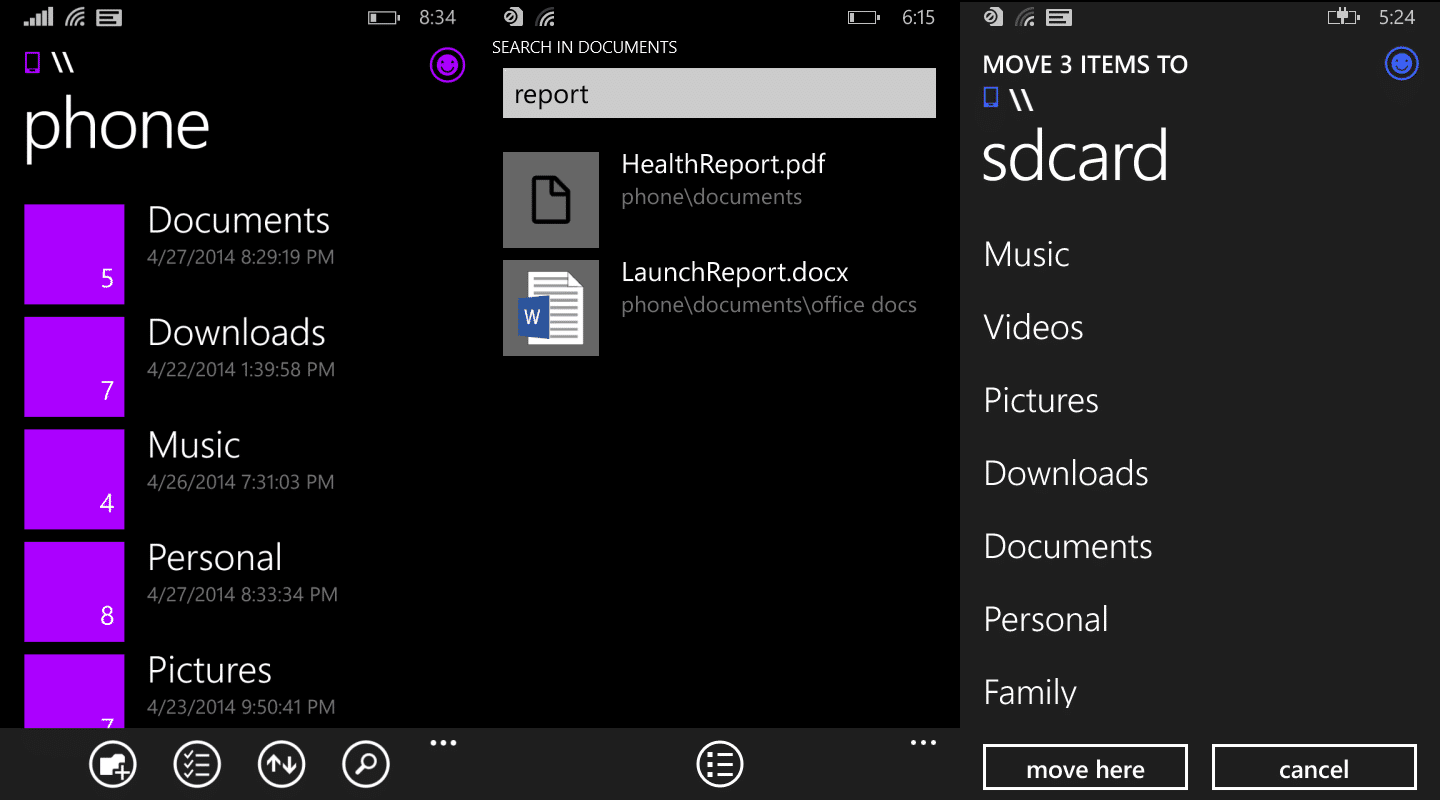 As of now there is mention on details and features on how the file manager works, but from the screenshot it definitely looks great.