Digital marketing has grown to be an indispensable aspect of the marketing industry. It's a broad marketing space that covers email, social, customer experiences, content marketing.
As a rapidly evolving form of marketing, it requires individuals and business owners to stay informed on the current digital marketing trends. To know more about how your business can utilize digital marketing, especially when you're on a budget, click here.
In addition to that, here are the top six trends in digital marketing this year:
1. Immersive Customer Experiences
Customer experience is on top of the list again this year because it's impossible to separate the effectiveness of digital marketing from the customer experience. This is why social media platforms and search engines are focusing more on customer experiences because customer satisfaction determines the overall growth and customer retention of business.
The different stages of customer experiences, including the initial brand awareness and post-sale follow-ups, should be more emphasized in this year's digital marketing efforts. To know their experiences and ask suggestions on how it could be made better, interactive content, such as newsletters, review forms, and polls should be provided to customers.
2. Visual Content Marketing
Visual content marketing refers to the use of images and pre-recorded videos to better deliver information. Visuals are a great medium to facilitate one's content because humans can process more information visually than they can via text or audio.
The elements of visual content include images, videos, and infographics. These are effective means of generating reactions and increasing engagement. Hence, the creation of a strictly image and video-sharing platforms such as Pinterest and Instagram.
This is a highly viable marketing trend to take note of this year.
3. Virtual Live Events
As newer and powerful technologies are being used in live video content, which allows low latency video delivery over the lowest network strengths, virtual events are on the rise. The COVID-19 pandemic that continues to ravage 2020 has made virtual events in demand, such as Apple's WWDC conference happening live over the web for the first time.
Closely related to visual content, virtual live events offer real-time interaction with a business' products and services. It can be used for customer service purposes, onboarding, and webinars that are geared towards brand elevation. It leverages a phenomenon known as the Fear Of Missing Out (FOMO) that keeps your attendees and customers anticipating your scheduled virtual live event as though it's physical.
There are several platforms, such as Facebook, Instagram, Zoom, and YouTube, that can be used for your virtual live events. To ensure the delivery of premium content each time, businesses and organizers must analyze the peculiarities of which platforms work best for them.
4. Chatbots
Driven by the foundational Artificial Intelligence (AI) and growing adoption, Chatbots have grown to become more important this year. They're very useful for providing marketing information and quick responses to basic queries from customers. With improved machine learning features, these automated assistants can provide better, tailored marketing responses to customers.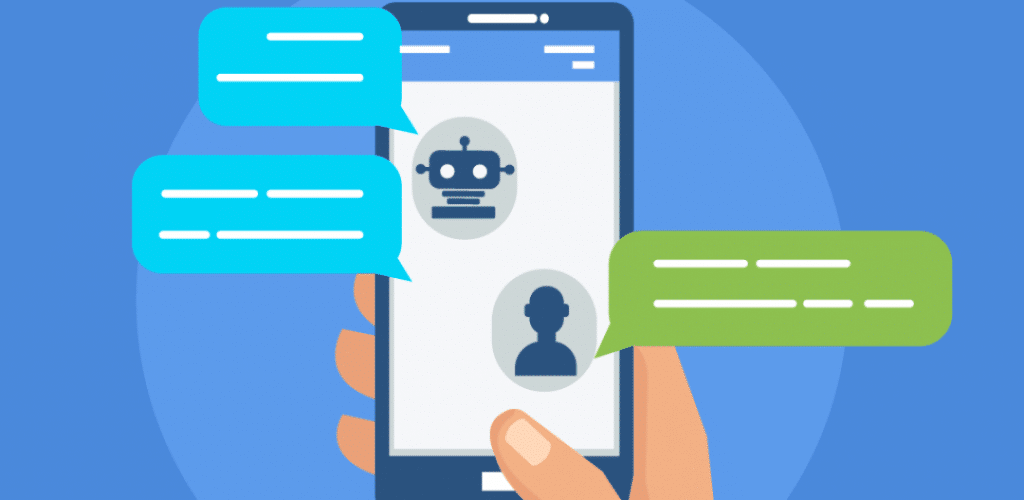 While they haven't reached a level of complete independence from human supervision, they're still able to generate basic conversations and keep customers in the loop until there's an agent to attend to their needs. This makes it a useful marketing and customer experience tool.
5. Personalized Marketing
As more consumers become wary of generic marketing content, personalization has become more important. As more people interact with plenty of marketing information daily, personalization is the only way to make your marketing information distinct from others.
Personalization that started with the basic name-calling has extended to the use of data insights to study a user's behavior, providing tailored products. This is an effective interaction that more businesses are adopting to increase their digital marketing efforts this year.
6. Featured Snippets In Google Search
These are otherwise known as no-click searches in a Google Search results page. It's a result that perfectly suits the query being typed in the search bar to a level that you don't need to click the results at all. They offer images and text answers in a distinguishable position in search results, known as position zero.
It's one of the most important digital content marketing trends in 2020 as it allows the user to provide customers with quick answers and enables them to click your website for more information. It has become a proven way to show you're providing valuable content to searchers, which greatly increases your leads and conversions.
Conclusion
Digital marketing will continue to evolve. This year, one of the most important trends to note is immersive customer experiences. Businesses can leverage this for effective digital marketing by obtaining reviews.
With the pandemic outbreak, virtual live event demonstrations and seminars are great for digital marketing this year. Also, the use of AI-powered chatbots for customer service and marketing continues to enjoy massive adoption. Lastly, personalized marketing and featured snippets remain a distinctive digital and content marketing method this year.